This Week In Trailers: Psychokinesis, Queer Eye, The Cage Fighter, Allure, Kangaroo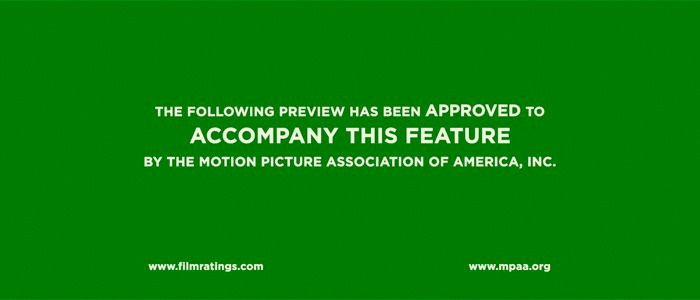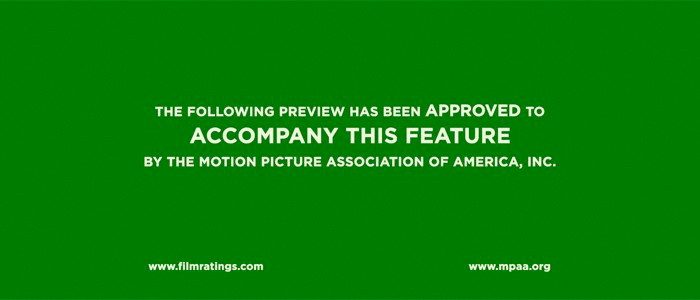 Trailers are an under-appreciated art form insofar that many times they're seen as vehicles for showing footage, explaining films away, or showing their hand about what moviegoers can expect. Foreign, domestic, independent, big budget: What better way to hone your skills as a thoughtful moviegoer than by deconstructing these little pieces of advertising?
This week we get a different kind of super power film, get back with the Fab 5, get in the ring with a real underdog, fall in love with the help, and kill some kangaroos.
I'm in.
A phenomenal documentary to watch, if you haven't already seen it, is called Fake It So Real and it chronicles independent wrestlers as they dream about making it to the big time and try to ply their trade to prove they have what it takes to be the best. The thing of it is, though, is that like making it to the NFL or the MLB or NBA your odds are disappointingly small and that documentary captures what it's like on the darker, colder side of the spotlight. So, director Jeff Unay is going down that same path and I love it. It's showing us not the marquee guys who can afford to train like an animal and then lose a match, it's showing us someone who just wants to end on top and to show all that dedication and that work meant something. Gripping stuff here.
Psychologically complex.
I don't purport to know what directors Carlos Sanchez and Jason Sanchez were aiming to do with this project but there's an intricate story here of youthful indiscretion and the lengths some will go to satisfy their desires. The trailer aptly captures the nuance of how we get to the inner core of what this story is exploring but this is the kind of role that Evan Rachel Wood seems to pull off without breaking a sweat. We haven't seen many yarns like this in the past couple of years and it's nice to see something this intense that's about to come out. While I think there's a little too much of the narrative that slips past the goalie here it's enough of a tease that makes me want to see the rest.
This is straight up my bowling alley for sure.
One of the things that I realized as I watched the trailer for this documentary about the literal scourge that is kangaroos in Australia is how directors Kate Clere McIntyre and Michael McIntyre aren't really taking sides here as they are about explaining Australia's current relationship with kangaroos. Yes, I too love the videos of seeing hulking kangaroos scratching windows wanting inside someone's house or watching these jacked up beasts have it out with each other but, like any wild animal, they have to live somewhere and if that somewhere is right outside your door you will probably have a differing opinion about what should be done about these animals. I'm not for the wholesale slaughter of this species and I think the trailer takes a measured tone when it comes to teeing up the problem (and the current solution) without coming down one way or the other but I am curious to know how the Australians plan on working through what seems like a big social problem. Either way this is an interesting look into population control in a land down under.
I wish I knew how I could quit you.
I'm just an odd bird and make no apologies for it. I'm just not into all the things many other people are and, conversely, am really into things that others might scoff at. Queer Eye for the Straight Guy was my absolute jam back in 2003. It was a fun, breezy show that helped break down the game film for many dudes, like me, who were clueless about not just what to wear but interior design, personal style, food, and they did it with panache. Watching this trailer I get the same good vibes that I got from watching the original series as I think, honestly, that's the show's real charm: Helping others to live a more fabulous life without negativity or needlessly throwing shade. Maybe that's what I've been missing for a long time and that's a show that's looking to inject a little positivity into a world that needs this kind of energy.
Done and done.
Director Yeon Sang-ho gets one free ride based on his phenomenal film Train to Busan which, to me, upended the normal zombie tropes we've been seeing in these last few years. The flick was well-paced, engaging, and reinvigorated my tolerance for the undead. Here, though, it's a little different and even though I literally can't understand what's being talked about I nonetheless am intrigued by the promise and the hope that what's here is a solid indication of the kind of nuttiness we can expect out of this joint.
(Via FilmJunk)
Nota bene: If you have any suggestions of trailers to possibly be included in this column, even have a trailer of your own to pitch, please let me know by sending me a note at Christopher_Stipp@yahoo.com or look me up via Twitter at @Stipp
In case you missed them, here are the other trailers we covered at /Film this week: