FX's 'Y: The Last Man' TV Show Could Be Helped By 'American Gods' Shake-Up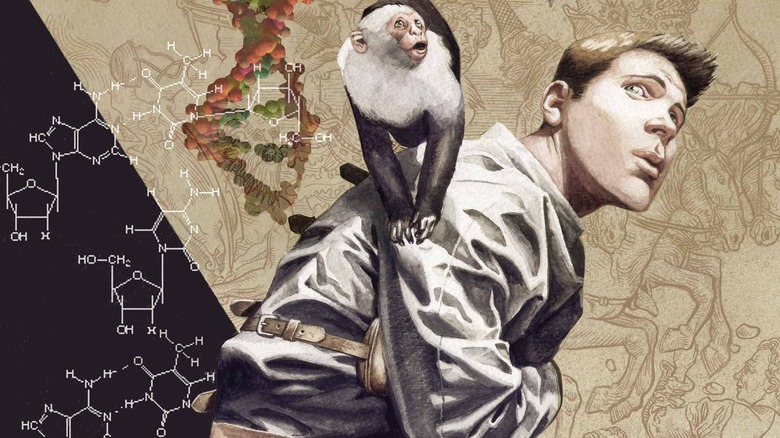 Michael Green was one of the quiet heroes of 2017, with writing credits on Logan, Murder on the Orient Express, Alien: Covenant, and Blade Runner 2049. Beyond that, he was also an executive producer and showrunner for the audacious first season of Starz's American Gods. What a year. What a collection of work!
Unfortunately, Green and fellow showrunner Bryan Fuller departed American Gods over behind-the-scenes disputes, but Starz's loss could be FX's gain. It seems that this could be the window for Green's long-gestating small screen adaptation of the science fiction comic Y: The Last Man to get made.
Y: The Last Man has been in development at FX since 2015 (after years of a big screen adaptation failing to come together) and the network doesn't seem to be in a rush. However, FX CEO John Landgraf told TV Guide that the show is coming together, and Green leaving American Gods may have helped:
[We feel] pretty optimistic, not quite at a final decision point. But we got a script I really like, a draft we really like recently. Michael is available, because he's not involved in American Gods [anymore].
Created by writer Brian K. Vaughan and artist Pia Guerra and published by DC's Vertigo Comics, Y: The Last Man ran for 60 issues from 2002 through 2008. The series is a fresh spin on post-apocalyptic science fiction, telling the story of Yorick Brown and his pet monkey, the lone male survivors of a plague that has wiped out every other mammal with a Y chromosome on the planet. So what happens when you're the literal last man on Earth, surrounded by women trying to hold the world together after 49% of the population dies in a moment? The answer is thrilling and adventurous and funny and ultimately heartbreaking. It's one hell of a comic book and perfectly suited for television.
It's also a premise that's inherently political, something that Green admits almost derailed the entire project last year following the 2016 U.S. presidential election:
It would have been a very different show, and very different development process, had the election not been as horrifying as it was. I had to put the script down for a couple months and really reassess it tonally, because it became a different creature, it became violent protest. It couldn't not be political, and I had to embrace it, and I had to find my way in, and I had to find a way to channel my own dismay, disappointment and rage into it, while still keeping it what it is. For a minute there I almost walked away.
In any case, let's hope 2018 proves as fruitful for Green as 2017. We could use more talents like him working on the big and small screen. And we could sure as hell use Y: The Last Man right now.