'Solo: A Star Wars Story' And 'Wreck-It Ralph 2' Synopses Released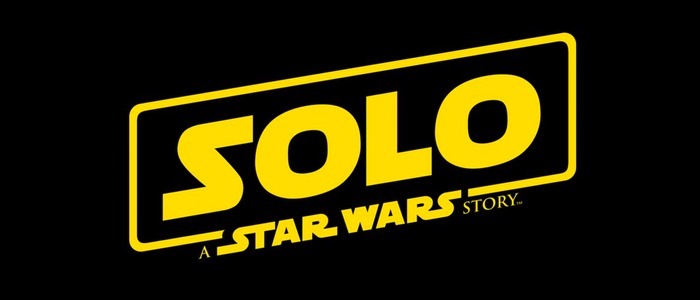 Disney has released their 2018 preview kit and much of what it contains won't be new to movie fans who regularly peruse the internet. However, the two synopses provided for Solo: A Star Wars Story and Ralph Breaks the Internet: Wreck-It Ralph 2 are new and offer some insight into each movie's story. You can check them out below.
While the Solo synopsis isn't particularly detailed, it's noteworthy because it's the first official piece of anything we've seen from this production in a long time. Despite a fast-approaching May release date, the second Star Wars spin-off has yet to release a trailer or even a proper still of the cast in-character. What does Alden Ehrenreich look like as a young Han Solo? Who knows! But this synopsis suggests that this origin story will hit all of the expected beats:
Board the Millennium Falcon and journey to a galaxy far, far away in Solo: A Star Wars Story, an all-new adventure with the most beloved scoundrel in the galaxy. Through a series of daring escapades deep within a dark and dangerous criminal underworld, Han Solo meets his mighty future copilot Chewbacca and encounters the notorious gambler Lando Calrissian, in a journey that will set the course of one of the Star Wars saga's most unlikely heroes.
Criminal underworld? Chewie? Lando? Daring escapades? Yep, that sure does sound like a Han Solo movie.
If you want something a little more detailed, the Ralph Breaks the Internet: Wreck-It Ralph 2 synopsis has got you covered. We knew some of these details already from the film's D23 presentation, but it's all presented here in handy, bite-sized form:
Ralph Breaks the Internet: Wreck-It Ralph 2 leaves Litwak's video arcade behind, venturing into the uncharted, expansive and thrilling world of the internet – which may or may not survive Ralph's wrecking. Video game bad guy Ralph (voice of John C. Reilly) and fellow misfit Vanellope von Schweetz (voice of Sara Silverman) must risk it all by traveling to the world wide web in search of a replacement part of save Vanellope's video game, Sugar Rush. In way over their heads, Ralph and Vanellope rely on the citizens of the internet – the netizens – to help navigate their way, including a website entrepreneur named Yesss (voice of Taraji P. Henson), who is the head algorithm and the heart and soul of trend-making site "BuzzzTube."
Solo: A Star Wars Story opens on May 25, 2018. Ralph Breaks the Internet: Wreck-It Ralph 2 opens on November 21, 2018.