'Don't Worry, He Won't Get Far On Foot' Trailer: Joaquin Phoenix Plays A Paralyzed Cartoonist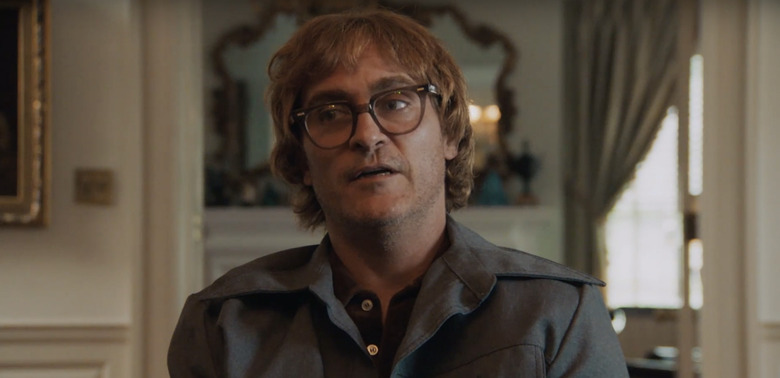 We may receive a commission on purchases made from links.
This week kicks off the 2018 Sundance Film Festival, and we'll be catching glimpses of plenty of indie releases that will likely be hitting theaters throughout the year, not to mention some possible awards contenders for next year. In fact, director Gus Van Sant (Good Will Hunting) seems to have a contender premiering at the festival in the form of a new drama based on the life of cartoonist John Callahan.
Don't Worry, He Won't Get Far on Foot is based on John Callahan's autobiography of the same name, and it sees Joaquin Phoenix playing the man whose life was changed by a near fatal car accident, confining him to a wheelchair, and leading him down a completely different path than he ever intended to take.
Watch the Don't Worry He Won't Get Far on Foot Trailer
This is only a teaser trailer for the film, so we don't get much of the story other than the fact that Joaquin Phoenix's character is stuck in a wheelchair after the aforementioned car accident, and he's getting help for alcoholism from Jonah Hill and a group of fellow troubled alcoholics. However, the synopsis for the book mentions details about "how a quadriplegic with a healthy libido has sex, what it's like to live in the exitless maze of the welfare system, where a cartoonist finds his comedy, and how a man with no reason to believe in anything discovers his own brand of faith." So those are all possibilities for the movie to explore.
Obviously it's far too early to make any kind of real predictions for awards that are still over a year away, but this looks like exactly the kind of Sundance selection that makes waves during awards season. It's been awhile since Gus Van Santhad a movie worth gushing over, but this looks like it could be a return to form for the filmmaker. Plus, the use of the John Lennon song "Isolation" is fantastic.
The rest of the cast includes Rooney Mara, Jack Black, Carrie Brownstein, Beth Ditto and Kim Gordon.
We'll be catching this film at the 2018 Sundance Film Festival this month, so stay tuned for a review. Until then, here's the official synopsis for Don't Worry, He Won't Get Far on Foot:
After Portland slacker John Callahan (Joaquin Phoenix) nearly loses his life in a car accident, the last thing he intends to do is give up drinking. But when he reluctantly enters treatment – with encouragement from his girlfriend (Rooney Mara) and a charismatic sponsor (Jonah Hill) – Callahan discovers a gift for drawing edgy, irreverent newspaper cartoons that develop a national following and grant him a new lease on life.
Don't Worry, He Won't Get Far on Foot hits theaters on May 11, 2018.