'Avengers 4' Finishes Chris Hemsworth's Marvel Contract – Is This The End Of Thor?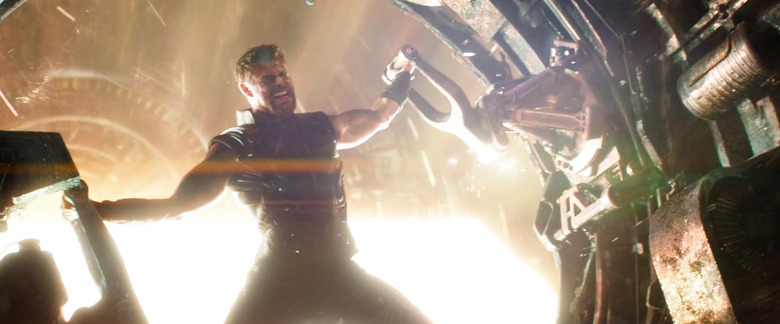 Right now, Chris Hemsworth is making the publicity rounds to promote his war drama 12 Strong, in theaters everywhere this weekend. If you're curious to find out more about the movie, watch the trailer or check out our full report from the set a little while back. But otherwise, Hemsworth has been getting questions about his most famous role and fans might want to prepare themselves for the end of Thor Odinson.
Chris Hemsworth is done with principal photography on Avengers 4. There will likely end up being some reshoots at some point, simply because that's how blockbusters operate, but otherwise, the Australian actor confirms that the Marvel Studios sequel marks the end of his current contract with the comic book movie studio. What does that mean for the future of Thor?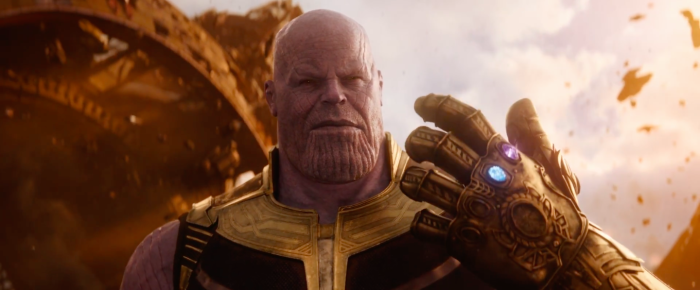 No Superhero Is Safe
Speaking to USA Today, Hemsworth confirmed that Avengers 4 is the last Marvel movie that he's contractually obligated to appear in:
"Contractually, right now — yeah, this is it. I'm done. I won't be playing the character again. It's sort of a scary thought. This really seemed like this never-ending thing. And now it's potentially finishing."
But let's not forget that Robert Downey Jr. was once meant to be finished with Iron Man, but Marvel Studios convinced him to sign on for another round of movies as Tony Stark, including both Avengers: Infinity War and Avengers 4, as well as the surprise addition of Spider-Man: Homecoming. The end of a contract at Marvel Studios doesn't necessarily mean the end of the character. However, in this case, the chances are certainly higher that Thor Odinson could meet his doom.
When it comes to Avengers: Infinity War, Earth's mightiest heroes will be facing off with their most deadly opponent yet. Thanos will be more powerful than any villain the superheroes have faced before thanks to the Infinity Stones being collected in the golden Infinity Gauntlet. No superhero is safe as Marvel comes to the end of this journey that began with Iron Man all the way back in 2008. Whatever is coming after Avengers 4 will mark the beginning of a new era for Marvel, so it stands to reason that it will be the end of an era for several superheroes, and the end of Chris Hemsworth's Marvel contract could be the end of this iteration of Thor.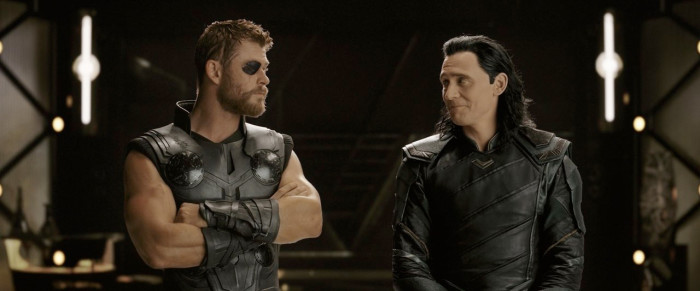 The Future of Thor
However, when it comes to Thor, the god of thunder may not be down for the count. Thor: Ragnarok was a big hit, thanks to the innovations brought to the table by director Taika Waititi, and there are already ideas for the fourth installment of the Thor franchise being tossed around. Hemsworth says:
"We gave cheers [to Thor: Ragnarok] a few times. But it also was like, 'What could we do with four? We could do this and this.' We were throwing ideas around. I felt like we re-invented him. There is a bigger platform now to continue if we want to."
Thor: Ragnarok certainly opened up the possibility of a different direction for Thor, especially with the push into more comedy. And it would be interesting to see the character continue down that path. But will that fit in line with what Marvel Studios has planned for the future? Right now it's too early to think about that. Hemsworth tried to discuss the future with Kevin Feige, but the focus is on the Avengers:
"[Feige] said, 'Look, we just have to concentrate on (Avengers) now.' So who knows? There are 76 cast members in these two Avengers films. They will be the biggest films of all time, far bigger than my character. It's a conversation for further down the road, if it was going to happen."
For anyone who thinks that this confirms that Thor will survive Avengers: Infinity War and Avengers 4, don't be so sure. Let's not forget that James Gunn and Michael Rooker deceived fans by making it appear as if he was working on Avengers: Infinity War, but that was only to throw fans off the scent that he wouldn't survive Guardians of the Galaxy Vol. 2.
It's very likely we're going to see a few superheroes get taken out by Thanos, but whether Thor is one of them remains to be seen. Even if Thor does meet his end, Marvel Comics has shown that there are plenty avenues left for the character, including the possibility of seeing a female Thor pick up the hammer.
Here's the official synopsis for Avengers: Infinity War, arriving on May 4, 2018:
As the Avengers and their allies have continued to protect the world from threats too large for any one hero to handle, a new danger has emerged from the cosmic shadows: Thanos. A despot of intergalactic infamy, his goal is to collect all six Infinity Stones, artifacts of unimaginable power, and use them to inflict his twisted will on all of reality. Everything the Avengers have fought for has led up to this moment – the fate of Earth and existence itself has never been more uncertain.