'Superman: Red Son' May Become A DC Comics Animated Movie, Says Bruce Timm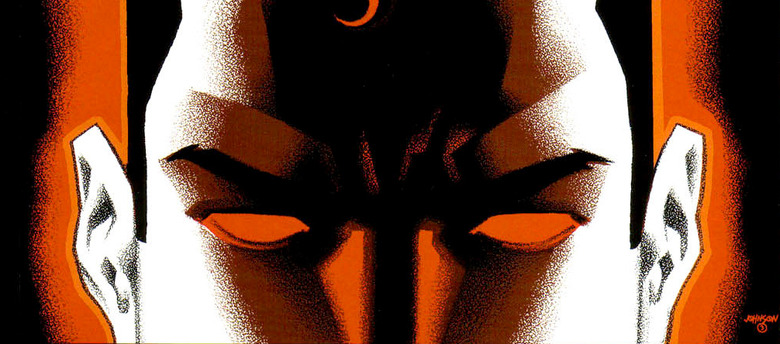 While the DC Extended Universe on the big screen is having some difficulty finding solid ground to stand on, the DC Universe Animated Original Movies series appears to be moving along with great success. After 11 years of adapting comic book storylines into animated movies, Warner Bros. Animation and DC Comics have created a cool animated universe for their superheroes. And there's a chance one of the more revered comic book arcs might be next on the docket to become a DC Universe Animated movie.
Imagine a world where the Kryptonian baby Kal-El didn't land on the Kent family farm in Kansas. Instead, what would have happened if Kal-El grew up to become Superman after being raised in the Soviet Union? That's exactly what the comic storyline Superman: Red Son imagines, and now DC Universe Animated executive producer Bruce Timm hopes it will be the next story to get the animated film treatment.
Batman: Gotham by Gaslight is the newest animated movie to come from DC Comics, and that's particularly cool because it's the first Elseworlds comic to get an animated adaptation. The Elseworlds comics take place outside of the usual DC Comics canon and allow for stories that see some of our most iconic superheroes in situations and settings we otherwise wouldn't find them. For example, Gotham by Gaslight imagines if Bruce Wayne lived during the 1880s and somehow London's serial killer Jack the Ripper had made his way to Gotham City.
This opens the floodgates for a bunch of other Elseworlds storylines to become animated movies, and executive producer Bruce Timm is most interested in making Superman: Red Son one of them. During a Q&A at the premiere of Batman: Gotham by Gaslight, Timm said that he hopes to adapt the storyline where Superman becomes a symbol of hope for the Soviet Union, creating drastic changes in the DC Universe that fans are familiar with.
If you've never heard of Superman: Red Son, here's the official synopsis of the three-issue comic book series:
Imagine a reality where the world's most powerful super-being does not grow up in Smallville, Kansas – or even America, for that matter...
SUPERMAN: RED SON is a vivid tale of Cold War paranoia, that reveals how the ship carrying the infant who would later be known as Superman lands in the midst of the 1950s Soviet Union. Raised on a collective, the infant grows up and becomes a symbol to the Soviet people, and the world changes drastically from what we know – bringing Superman into conflict with Batman, Lex Luthor and many others.
Other characters making an appearance in this Elseworlds story include Wonder Woman, Brainiac, Green Lantern and more. It's quite an epic alternate storyline for The Big Blue Boy Scout. Some of the other things we see in the story include the Soviet Union taking over the Amazons (and Wonder Woman being forced to serve them) and Batman being a guerrilla freedom fighter.
However, a Superman Red Son movie doesn't appear to officially be part of the future line-up of DC Comics animated projects yet. This is merely what Timm hopes to do in the future, and apparently it depends on how well Gotham by Gaslight is received by fans. So if you want to see more Elseworlds stories turned into animated movies, you should probably give Gotham by Gaslight a shot when it hits digital download on January 23, 2018 followed by the Blu-ray and DVD release on February 6, 2018.
Do you want to see Superman: Red Son turned into an animated movie?