'Cosmos' Season 2 Ordered At Fox & National Geographic; Netflix Cancels 'Lady Dynamite'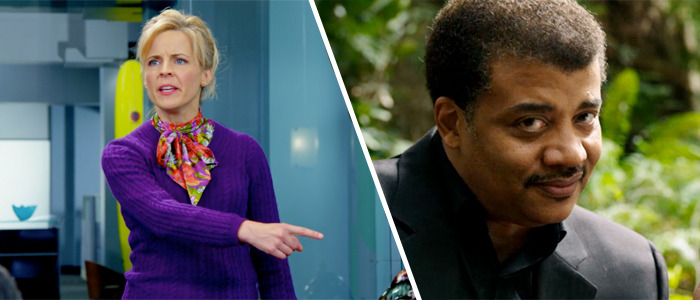 With the Television Critics Association winter tour continuing over the weekend, news has been plentiful on new and returning TV shows on all the various broadcast/cable networks and streaming services. Today, we have word on the fate of two shows, one that will continue after lying dormant for a few years, and another that has come to an end after just two seasons.
Fox and National Geographic have given a second season order to the science documentary series revival Cosmos while Netflix have opted not to order a third season of Maria Bamford's acclaimed comedy series Lady Dynamite. Find out more about the news on each of these shows below.
Cosmos: Possible Worlds Coming in 2019
First up, Fox's reboot of the Carl Sagan science documentary series is getting a new season called Cosmos: Possible Worlds. The teaser above doesn't give us much information on what we can expect, but the network noted that the new season "will again delve into the cosmic revolution, profound scientific concepts and how we found our coordinates in space and time."
Astrophysicist and TV personality Neil deGrasse Tyson will return for Cosmos season 2, and Family Guy creator Seth MacFarlane will continue to executive prodce the series along with Ann Druyan, who also writes and directs the series. Druyan received an Emmy and a Peabody Award for the first season. Brannon Braga and Jason Clark are also back as executive producers.
The first season of the series offered up a fascinating and informative explanation of the history of the universe, not to mention beautiful imagery to go along with it. I'm very excited to see where the second season goes.
Cosmos: Possible Worlds will debut on Fox and National Geographic sometime in the spring of 2019.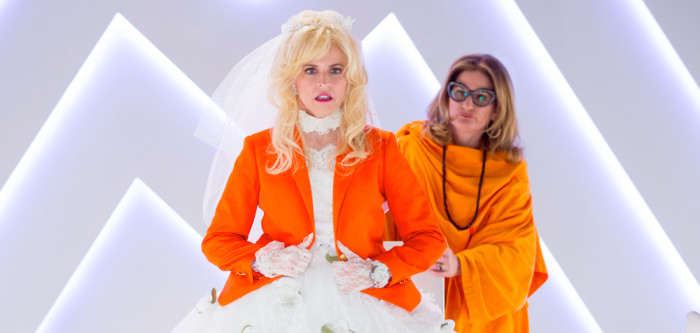 Lady Dynamite Not Returning for Season 3
However, one show that won't be back is Maria Bamford's unique comedy series Lady Dynamite.
According to Variety, Netflix has opted not to order a third season of the season starring the stand-up comedian as she uniquely deals with her own idiosyncracies. No reason was given for the decision to cancel the series, though there's a chance it could have something to do with the real life struggles of Maria Bamford.
Variety notes what Bamford said in an interview last year while promoting the second season that hit Netflix in November. Speaking about her struggles with bipolar disorder, the comedian said:
"With the TV show, that was generally more than I could do. I had a 12-hour turnaround last time, and doing that on such heavy psychiatric meds, I was just half-asleep almost the entire day. They did such a beautiful job last year — they made me a "Bam-cave" that I could shut myself into so I could shut out the noise and take a nap. And I got to take a full hour for lunch. They were very kind."
Elsewhere, in an interview with Entertainment Weekly, Bamford had said, "I do wonder about if there was a third season — who knows — but I might ask for children's hours, which is a limit of 10 hours a day." So maybe the rigors of keeping up with a TV show that she has so much control over, not to mention stars in, was too overwhelming. Or maybe Netflix couldn't justify spreading out the production any longer than it was already taking due to Bamford's situation.
Lady Dymanite was a unique offering in the comedy arena, and it's disappointing we won't get to see more of Maria Bamford's show. But hopefully she'll keep doing stand-up and can bring us into her world that way instead. Plus, you can always watch the first two seasons of Lady Dynamite on Netflix at any time.