Sam Rockwell Dances His Way Through The First 'Saturday Night Live' Of 2018
The first Saturday Night Live of 2018 featured Golden Globe winner Sam Rockwell making his hosting debut. Considering how disappointing the Christmas episode with Kevin Hart ended up being towards the end of 2017, the pressure was on for the writers and cast of the late night sketch series to come back with a vengeance.
Thankfully, the Sam Rockwell hosted Saturday Night Live was an absolute delight, even if it came with a handful of missteps throughout the night, including one hilarious f-bomb that made it onto live television. So without further ado, let's run through the best and worst sketches of the night.
The Best
Science Show – Not only were Cecily Strong and Mikey Day perfect as a pair of nervous, clueless kids on a PBS science TV show geared towards children, but Sam Rockwell as the increasingly annoyed adult host made it even better. Also, this might be the best way for an f-bomb to slip through onto live television. It was so natural that it sounded like it was improvised, and that made it infinitely funnier.
My Drunk Boyfriend – Kyle Mooney's face was made to look so perfectly artificial that it's almost creepy. Simultaneously drunk and expressionless, just the visual of the My Drunk Boyfriend doll is worth a laugh, but all of the physical comedy that comes into play is executed as perfectly as the drunken soundbites.
Chantix Commercial – I love the increased desperation of the character Cecily Strong plays in this commercial. Whenever SNL does a commercial like this where the subjects are aware of the fact that they're in the commercial and interact with its creators, it's usually a winner. The attempts of this failed actress to show off her acting skills and the complete disinterest from the Chantix narrator combine to form a fantastic commercial parody.
ATM – While it's not quite clear what's at the core of this sketch as far as social commentary is concerned, what I love about this sketch are the endless twists that continue to change our perspective. Rarely does an SNL sketch end so succinctly and successfully, but the ending of this sketch adds one final twist to drive the whole sketch home.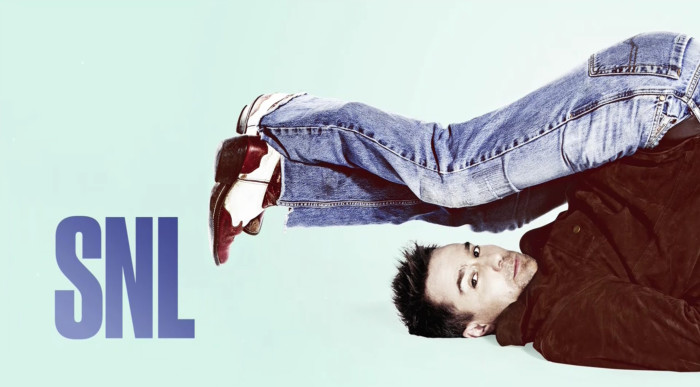 The Average
Marcus Comes to Dinner – Honestly, this sketch could have been in The Best category, but it didn't feel like it met its full potential. The premise was funny, but everything felt like it went by too quickly. This almost felt like it was cut down from a much funnier, much better executed sketch. There's a great ending here and the pieces that make up a great sketch, but it didn't quite hit the level of greatness that it could have.
Tucci Gang – While I love the idea of Pete Davidson leading a rap called "Tucci Gang" all about how awesome Stanley Tucci is, the rap isn't nearly as good as the production value of the music video. Sam Rockwell's dance skills help elevate it, but otherwise, I just wish the lyrics were better. There's a chance that might be part of the schtick, but if that's the case, it lessens the comedic effect.
Genetics Lab – Damn it, if the dog was a little more cooperative, this sketch might have been awesome. While there are some laughs that come from the dog's lack of care or attention to what's going on, it would have been that much funnier if the dog worked better with the cast. Even so, just the sight of a dog that looks like it has human hands, especially when it's eating a sandwich, is worth a laugh. Even Mikey Day and Sam Rockwell can't keep a straight face when they see it.
Morning Joe: Michael Wolff – The presence of Fred Armisen as Michael Wolff and the even bigger surprise of Bill Murray as Steve Bannon made me want to like this sketch so much. And while there were some moments to laugh at for sure, the pacing was a bit off, and the caricatures of Joe Scarborough and Mika Brzezinski don't do much for me.
The Worst
Fashion Panel – The premise of this sketch seems like it has something to say about some of the awkward commentary that has been happening during the red carpet coverage of awards season in the wake of sexual harassment and misconduct allegations. However, it doesn't appear to be much more than an observation without much more to say in the satire department.
Captain Hook – There's a nugget of a good sketch in here, but the crossover between the classic style of Peter Pan with references to modern cases of questionable behavior involving young boys really takes you out of it. I get what the writers were trying to do here, but it just didn't work for me.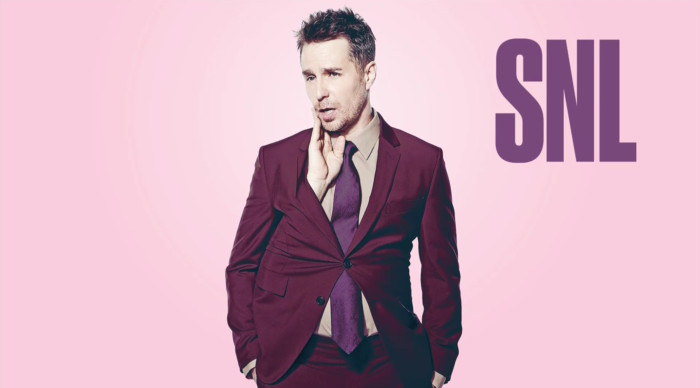 Weekend Update
The profanity must have been contagious this evening, because Colin Jost also dropped a "shithole" into Weekend Update while referencing one of the many stupid things Donald Trump said this week. But it didn't throw off a fantastic rendition of the headline news punchlines that had some great one-liners from Jost and Michael Che.
Oprah Winfrey and Stedman – Why has it taken this long for Leslie Jones to play Oprah Winfrey? She's fantastic as the media mogul, and her appearance as Winfrey twice tonight solidified that this is a role she needs to be playing far more often. Also, it was nice to see Chris Redd dig into a character who wasn't just a rapper or some version of himself. Hopefully that happens more often too.
Aidy Bryant – As much as I love Aidy Bryant, I'm not sure this approach was the best way to address this Mark Wahlberg and Michelle Williams payment discrepancy situation. While Bryant offers some insightful and important commentary on the matter, the comedy behind it could have used a little more oomph. But then again, the comedy isn't nearly as important as what's being said, so maybe this is the better approach.
LaVar Ball on Sons LaMelo and LiAngelo – Kenan Thompson's appearance as LaVar Ball wasn't a favorite segment of mine on Weekend Update, but this particular edition changed my mind, at least for now. I don't know if it was Kenan's energy, but this was the best guest segment from Weekend Update for sure.
The Host
Sam Rockwell is one of those hosts who fits in perfectly with the cast. He wasn't drastically thrown off by any of the technical hiccups that happened throughout the night (though he did break for a few laughs in the Genetics Lab sketch), and he handled the cue cards phenomenally. Rockwell's long time spent as a character actor certainly helps him fit in on the comedy side, but it's also his acting talent in general that makes him such an affable personality.
The only complaint I have, and it's not even Sam Rockwell's fault, was that the opening monologue felt like a misfire. While it was a fun and energetic opening, there was something about the timing that felt off the entire way through. It felt like an excuse for Rockwell to dance from the get-go but without much of a point.
XX
The MVP
Cecily Strong – This was a great night for Cecily Strong. Three out of the four best sketches of the night feature a variety of great comedic performances from Strong, showing her incredible range as a performer. Strong is frequently under-appreciated, but a night like this should show just how great she can be when given the opportunity to shine.
The Final Word
After the abysmal Christmas episode that ended 2017, this was a great way to kick off the new year for SNL. It's been awhile since there were so many sketches truly worthy of being in The Best category, and even the average sketches were better than the average sketches usually are. Hopefully this means the trio of episodes from this month continues to go strong with hosts Jessica Chastain and Will Ferrell.