'Flight Of The Conchords' Special To Air On HBO In May [Updated]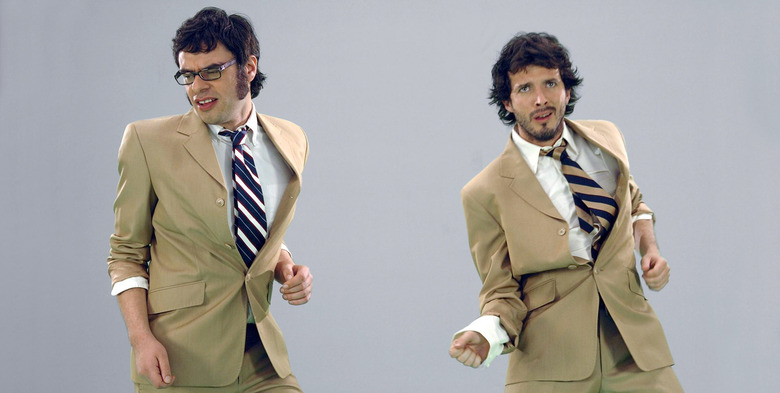 We may receive a commission on purchases made from links.
Update: HBO has announced that the Flight of the Conchords special will air this May and will be filmed live during the duo's United Kingdom tour. Our original article follows.
As quickly as the HBO comedy series Flight of the Conchords became a hit in the United States, it came to an end. After two seasons, Jemaine Clement and Bret McKenzie called it quits in 2009, and fans have always wanted more. Thankfully, it sounds like they won't be waiting much longer.
According to Jemaine Clement, New Zealand's fourth most popular guitar-based digi-bongo acapella-rap-funk-comedy folk duo will be shooting an hour-long special sometime this year.
Speaking to The AV Club during the Television Critics Association winter press tour, Clement was answering questions about an upcoming stage tour that will take them through the United Kingdom. During the questioning, Clement confirmed that he and McKenzie will be shooting "a little something" at some point this year. Then he clarified by saying, "We're going to shoot an hour thing."
It's been nine years since we've gotten anything new from Flight of the Conchords, and fans have hoped for some kind of revival for years. The show concluded all too soon, and there's plenty of avenues left for the Flight of the Conchords special to explore.
The question is whether this is something completely new, or if this is came from the Flight of the Conchords movie that Clement mentioned they were working on back in 2015. Either way, we're just glad that we'll be getting more from the folk duo.
For HBO's part, they confirmed that there's development on something for Flight of the Conchords, but they added, "The deals are not fully in place. We'll hopefully have news soon and will be back in touch." Still, we're not going to let HBO be a buzzkill for this exciting news.
With all the TV shows being brought back for new seasons and reunion specials, this is the one that everyone should be excited for. If for whatever reason you missed out on the 22-episode run of Flight of the Conchords, you should fix that immediately by binge watching them all immediately. If you don't have HBO, you can pick up the entire series for just under $25 on DVD right now. Trust me, you won't be disappointed.
Anyway, we're so happy about this news, but we promise we're not crying: