The Weinstein Company Nearing Sale For Less Than $500 Million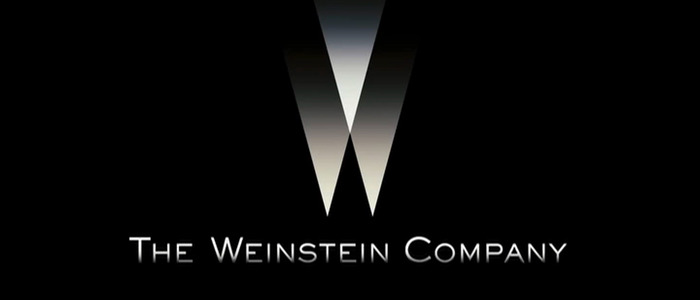 The embattled Weinstein Company is nearing a sale for less than $500 million, a movie that would result in its shareholders losing all of their equity. The company, founded in 2005, was once an indie movie powerhouse. In October, multiple sexual assault allegations against co-founder Harvey Weinstein put The Weinstein Co. in a state of limbo. More details on the Weinstein Company sale are below.
The once-mighty Weinstein Company is about to be sold for less than $500 million. The Wall Street Journal reports that a deal is almost final that would sell TWC off for a price that would account for roughly half of the the assumption of debt. Per WSJ, bidders include "a group led by businesswoman Maria Contreras-Sweet; production company Killer Content working with philanthropist Abigail Disney; studio Lions Gate Entertainment Corp.; and investment firms Vine Alternative Investments and Shamrock Capital Investments."
The Weinstein Company was once a huge player in Hollywood. In 2005, brothers Bob and Harvey Weinstein left Miramax Films, which they co-founded in 1979, to create the company. TWC produced multiple films for Quentin Tarantino, as well as Oscar winners and contenders like The King's Speech and Silver Linings Playbook. The Weinstein Brothers were considered untouchable for years, and then it all came crashing down.
In October of 2017, The New York Times published an explosive story featuring multiple women accusing Harvey Weinstein of sexual assault. This was followed-up by an in-depth piece from Ronan Farrow that detailed Weinstein's long history of abuse and manipulation. As a result, Weinstein was forced out of the company, and the future of TWC was left in doubt. After Harvey Weinstein was fired, his brother Bob issued a strange, tone-deaf statement about the future of the company:
"Our banks, partners and shareholders are fully supportive of our company and it is untrue that the company or board is exploring a sale or shutdown of the company. Polaroid is moving forward as planned with a release date of November 22 followed by Paddington 2 on January 12. The first Paddington grossed over $75 million and we expect even greater success for Paddington 2. Test screening scores are through the roof. War with Grandpa starring Robert De Niro is scheduled for February 23, 2018. Business is continuing as usual as the company moves ahead."
In the process, TWC dropped The Current War, which was originally thought to be a 2017 Oscar contender, from release. TWC also sold Paddington 2 to Warner Bros. Now it appears the company will be sold off for good. Per WSJ:
"Some of the bidders are interested only in certain assets such as the studio's television production company, which makes "Project Runway" and the coming series "Waco" and "Yellowstone" for Viacom Inc.'s Paramount Network, and its library of independent films such as "The Imitation Game" and "Django Unchained."
As TWC is dealing with operating expenses and legal bills, the studio's current owners would not receive any cash from the sale at the $500 million price tag.