Ethan Anderton's Top 10 Movies Of 2017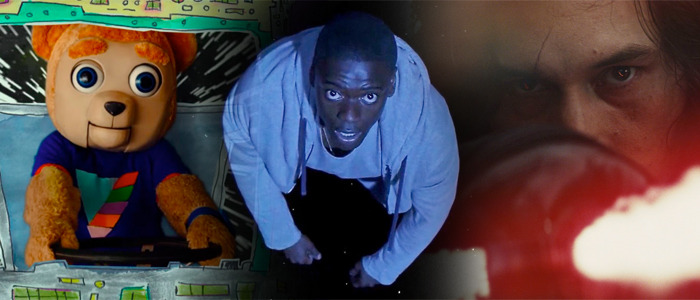 We're finished with 2017, which means it's time to take a look back and determine which movies stuck with us the most. For me, this meant holding onto some movies that I first saw back in January at the 2017 Sundance Film Festival. But it also meant letting go of a few movies that I fell in love with this summer as my entire list of the Top 10 Movies of 2017 took shape. Some were very difficult to push out of the final list while others were clearly never going to fall away. It just goes to show you that this was a phenomenal year for movies.
Without further ado, here's my Top 10 Movies of 2017, but beware of some spoilers if you haven't seen them.
First, let me run through some Honorable Mentions that I can't help but lament didn't make the Top 10. Honestly, I'm still upset these movies ended up trailing behind the Top 10, because each of them is stellar and deserves plenty of recognition for a variety of reasons.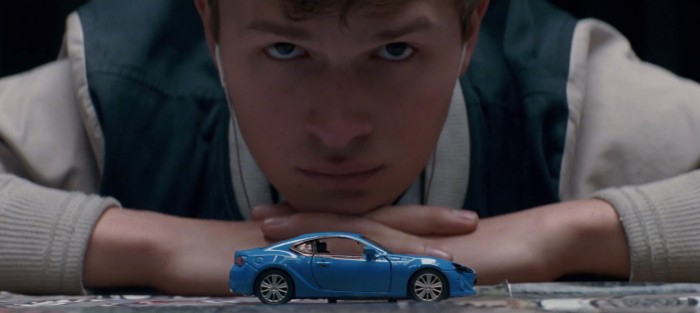 Baby Driver
This synchronized piece of filmmaking was certainly a favorite of mine from this year, and I honestly can't believe that it ended up falling out of the Top 10. This is a movie that I adore, with an unbelievable soundtrack, killer car chases, fantastic performances, and the kind of crisp, calculated direction that only Edgar Wright can deliver.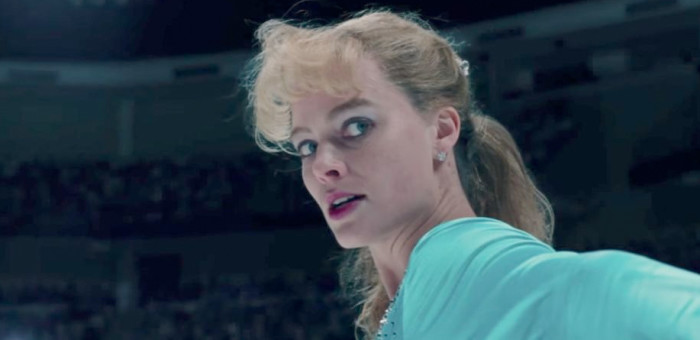 I, Tonya
A tragic destruction of several American dreams is at the center of this darkly comedic biopic, and while the performances is what everyone is raving about, the movie as a whole deserves just as much praise. As a mix of Goodfellas and The Big Lebowski, we see an even darker side to the story that captivated tabloids and gossip television. Making social commentary entertaining isn't always easy, but this movie accomplishes it well.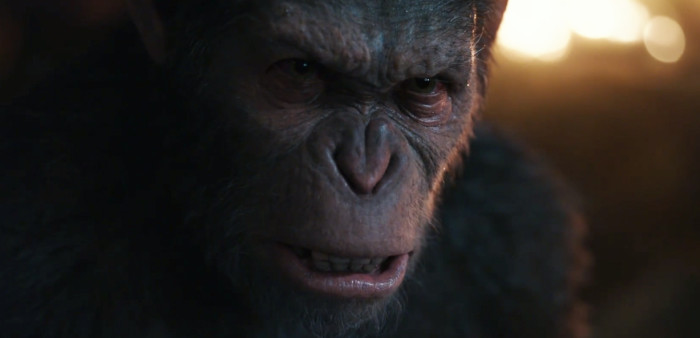 War for the Planet of the Apes
Franchise filmmaking is rarely this good, but Matt Reeves has somehow concluded what is the best complete film trilogy since Lord of the Rings. The motion-capture performances of Andy Serkis, Steve Zahn, Terry Notary, Karin Knoval and more are astounding, as are the visual effects that turn their performances into some of the most realistic computer generated characters ever seen on screen. It crushed me that this movie didn't make Top 10.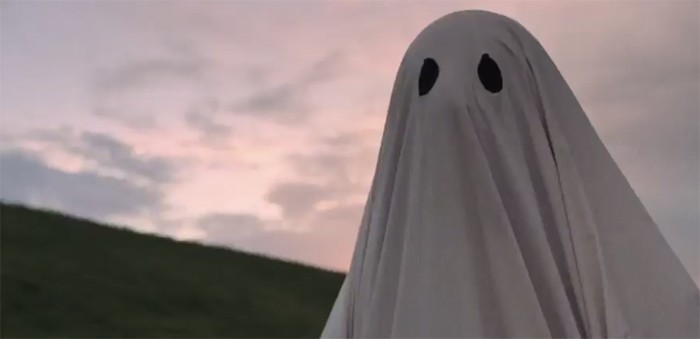 A Ghost Story
After seeing A Ghost Story at Sundance, I called the film "an astounding supernatural rumination on time and mortality." The movie has stuck with me all year, and it's probably the most unique movie of the year, perhaps even the most thoughtful. You can read my full review over here to find out more about my thoughts on it.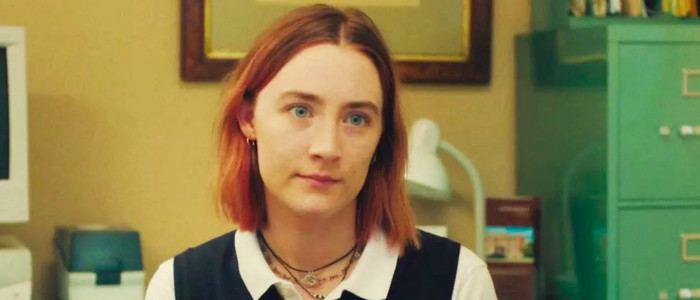 Lady Bird
Since I was 13 years old, I've watched my sister grow into a currently 18-year old woman. With that has come inevitable clashing between her and my mother, because they're both spitting images of each other without realizing it. I couldn't help but see the perfect representation of their relationship in Lady Bird, and it made me love these characters and this whole family as they struggle to be part of the middle class while still maintaining some semblance of sanity and normalcy in their household.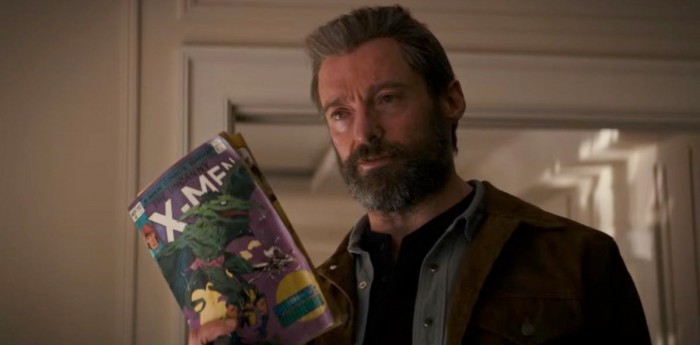 10. Logan
This was the first superhero movie to ever make me cry. Not only did Logan make me cry, but it made me cry several times, creating a swell of emotions that a blockbuster has only ever made me feel a handful of times. Part of those emotions comes from the fact that we've spent 17 years seeing Hugh Jackman intermittently return as Wolverine. There's a history there, but Logan does so much more than capitalize on the legacy of a superhero.
Director James Mangold has created the most human superhero movies the genre has ever seen. He took a character who was turned into a walking punchline in movies like X-Men: The Last Stand and the abysmal X-Men Origins: Wolverine and gave him a powerful, heartfelt send-off by pushing him to his limits. This is a Wolverine who felt the pressure of being a hero, felt the failure of that responsibility when his fellow X-Men were killed, and has been waiting patiently for death. He gets his wish, but not before fulfilling his duty as a hero one last time, giving hope to a young girl who is like him in nearly every way.
Never has a comic book character been given so much weight. Never has a comic book character been portrayed with such gravitas. Never has a film subverted the genre's tropes so necessarily and perfectly. Logan is one of the most hard-hitting, compelling movies of its kind. If there's one superhero movie that stands as the perfect representation of the potential this genre has to be more than just flashy colors and action, it's Logan.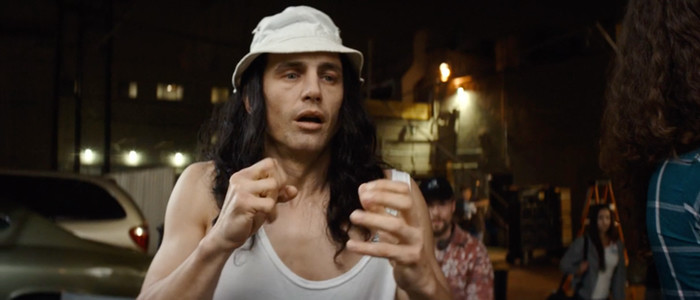 9. The Disaster Artist
A movie about the making of one of the worst movies ever made is bound to be full of laughs. When you toss James Franco, Dave Franco, Seth Rogen, Paul Scheer, Ari Graynor, Josh Hutcherson, Hannibal Buress, Jason Mantzoukas and many more famous faces into the mix, that only makes it better. This hilarious cavalcade of performers recreates The Room meticulously and perfectly. But what's surprising is that The Disaster Artist is so touching and endearing.
Even though The Disaster Artist takes plenty of shots at the eccentricities and behavior of The Room director, writer and star Tommy Wiseau, he becomes far more than the punchline that his film has become over the years. James Franco's performance makes us sympathize and empathize with Wiseau as a man trying to fulfill his own American dream. Not only is he a dreamer in every sense of the word, but he's also a fiercely loyal friend.
It's the friendship that blossoms at the center of The Disaster Artist between the Franco brothers' character that makes this movie so much better than it has any right to be. The result is a movie that's about making the best out of falling short of your dreams. There's value in facing failure, and there's beauty in friends failing together. And in the case of Tommy Wiseau, failing brought him more fame and success than he otherwise ever would have earned.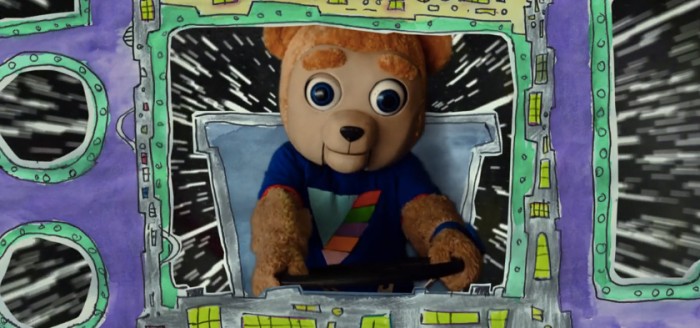 8. Brigsby Bear
At a time when fandom seems perpetually stuck in a childish mentality, Brigsby Bear could not be more relevant. This is the story of a young man who has grown up obsessed with a children's television program named Brigsby Bear. Exploring every corner of this strange, sci-fi universe that centers on a space-trekking bear used to teach life lessons, this young man pours over old episodes, desperately trying to find something new to latch on to. But all of that is thrown into upheaval when everything that he's come to know about life is uprooted.
James (Kyle Mooney) discovers that his entire life has been controlled by a pair of kidnappers, and he's suddenly brought into a world that he knows very little about. While it might seem odd that James uses the very device used to keep him a clueless victim, Brigsby Bear becomes the coping mechanism with which he comes to embrace and accept the drastic change in his life. While James has had his personal growth stunted by this manufactured obsession, it's also what ends up helping him embrace the real world that surrounds him.
Brigsby Bear is about using the things we come to love as a way of interacting with and better understanding the world around us. Stories have the power to help people work through trauma, but we must never hold onto them so tightly that they stunt our growth. Storytelling is a powerful tool, and Brigsby Bear both honors and proves that through a story that is both charming and hilarious.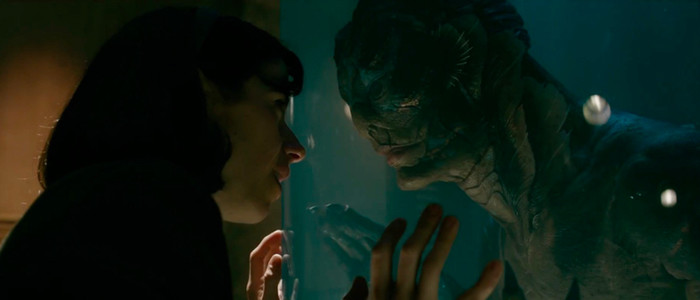 7. The Shape of Water
Director Guillermo del Toro often manages to make the kind of original movies that audiences didn't know they wanted to see. The thought of seeing a woman fall in love with a fish man doesn't sound like all that enthralling of a prospect, but in the hands of the director of The Devil's Backbone and Pan's Labyrinth, that's something truly special.
The Shape of Water is a beautiful love story that only a filmmaker like Guillermo del Toro could tell. Set in the early days of the Cold War, it's surprising that we should find ourselves focusing on the blossoming romance between a mute woman (Sally Hawkins) and this mysterious fish creature (Doug Jones) being experimented on by the government. Even more surprising is how the hell this movie got made.
Del Toro has created a movie that feels like a cross between Amelie, Cinema Paradiso and Creature from the Black Lagoon. How does a filmmaker convince anyone to make this movie? Perhaps because this might just be del Toro's best movie yet. It's a story about wanting to be loved, wanting to belong, wanting to feel human. It's a story that has characters getting lost in the magic of movies, the possibility of unrequited love, and the allure of the unknown. It's everything del Toro loves rolled into one beautiful, wonderful package. Oh, and it has one of the most gorgeous scores in recent memory.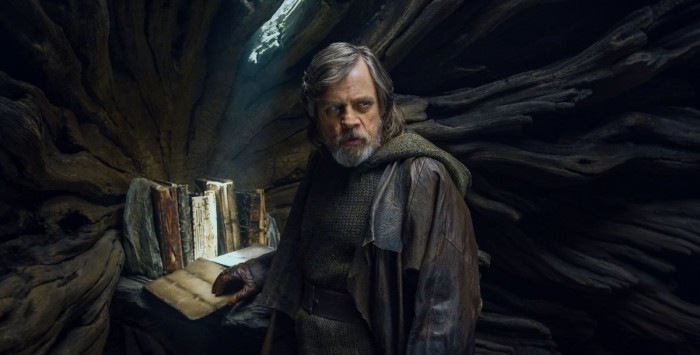 6. Star Wars: The Last Jedi
This is probably the most divisive Star Wars movie made so far. With all the complaints about the direction Rian Johnson takes the Star Wars saga, I'm proud to be one of the fans who loves the decisions he made that help push one of the most iconic franchises ever made in an exciting new direction.
Star Wars: The Last Jedi isn't about tearing down the legacy of Star Wars, as some can't seem to stop pointing out. It's about expanding the scope of Star Wars so future generations can enjoy it. The Last Jedi is about respecting what came before while understanding, as Luke Skywalker says, "It's so much bigger." Rian Johnson shows this by introducing new ideas into Star Wars canon, from large concepts like the abilities of the Force to little things like the evolution of Death Star technology. This is a movie that is Star Wars through and through without feeling like it's treading the same waters of all the movies that came before it.
What many people have taken as disrespect for Star Wars as a whole, as well as the paths started in The Force Awakens, I see as unpredictable and satisfying in a way that I hadn't anticipated. The arcs that Luke Skywalker, Rey and Kylo Ren go through are some of the most compelling and rich we've seen in Star Wars. These heroes aren't perfect. Our villain isn't purely evil. And this battle is far from over. Star Wars hasn't been this exciting since The Empire Strikes Back, and I can't wait to see where it goes next.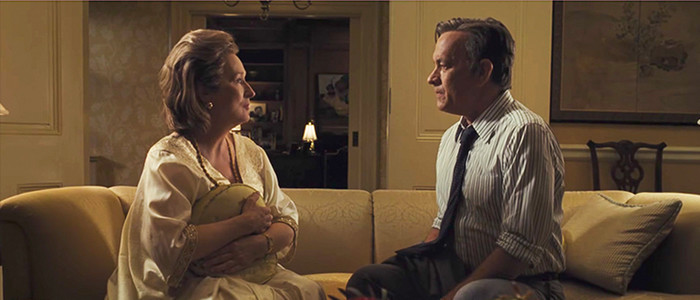 5. The Post
At a time when the current presidential administration is attacking the media at every turn, The Post could not be any more important. This isn't a movie about the power of the press, but rather one of the importance of the press. There's a reason that the freedom of the press is guaranteed by the First Amendment, and it's to help keep our government in check by ensuring that are fulfilling their responsibilities to its people. Steven Spielberg doesn't beat around the bush when it comes to selling this message, fueled by masterful performances by Tom Hanks, Meryl Streep, Bob Odenkirk and more.
While today's media landscape has become convoluted with infotainment, pundits, talking heads and bias, it's important to remember that there are countless reporters out there doing exactly what they're supposed to do, even in the face of unnecessary, unfounded criticism from the Commander-in-Chief. The Post reminds us of this by dramatizing the moment when The Washington Post decided to run the classified documents known as The Pentagon Papers in an effort to alert the American people to the poor decisions made by our officials during the Vietnam conflict.
It would be easy to acknowledge that the importance of the media in the early 1970s is wholly different when compared to today's standards. But that's covered by the fact that there's a clear parallel between Richard Nixon trying to block the media and Donald Trump trying to delegitimize the entire industry, unless they're Fox News. The Post might feel like it's a little on the nose, but that's because it's exactly the kind of movie that we need right now to remind certain people why we need the media.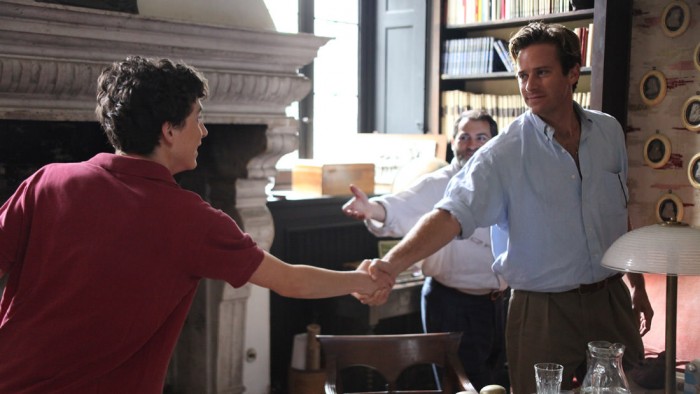 4. Call Me By Your Name
This is just one of several movies that has stuck with me since catching the premiere at the Sundance Film Festival last year, and when a movie has the power to stay in your mind for that long, there's a reason.
Call Me By Your Name is one of the most sexually tense coming of age movies I've ever seen, and it's also one of the most harrowing. Timothée Chalamet turns in a breakthrough performance as a young teen coming to terms with his sexuality in Italy when his father brings a handsome and charismatic doctoral student (Armie Hammer) into the house. What follows is an electric summer romance that is sexy and stirring.
For much of the movie, there's this unspoken tension between Chalamet and Hammer that you can cut with a knife. They're each always on the verge of ripping each other's clothes off and kissing each other into oblivion. Luca Guadagnino creates an lush, gorgeous environment for this relationship to blossom in, only for it to be a fleeting moment in both of their lives, almost as if it's been built up in each of their minds as this temporary fairytale. The linchpin is a tear-inducing monologue given by Michael Stuhlbarg at the end of the movie that is the icing on a positively magnificent cake.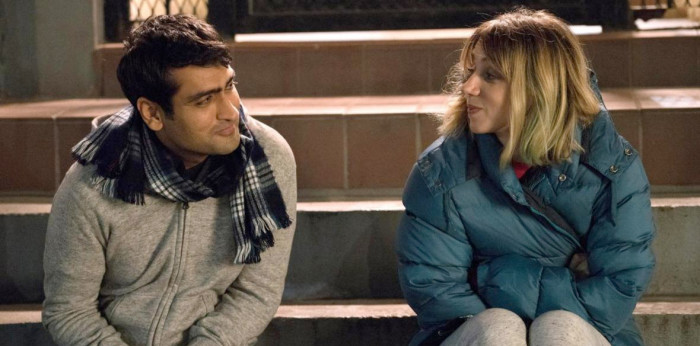 3. The Big Sick
It's rare that a romantic comedy breaks new ground. Most of these movies tread water and don't bring anything new to the table. But in the case of The Big Sick, this is a romantic comedy that is on par with the greatness of When Harry Met Sally.
Kumail Nanjiani and Emily V. Gordon wrote the screenplay, which adapts their real life meet cute into a movie that is as unique love story that has never been told before. Nanjiani plays himself, a rising Pakistani stand-up comedian who falls in love with white girl named Emily (Zoe Kazan), which has the potential to wreak havoc on his traditionalist family. It's his role as both writer and star that lends an authenticity that is often never seen in studio romantic comedies. Drawing from his own life helps create a story that feels as true as the real story that inspired it.
Along with the romance comes ample laughs. Rarely has a movie ever made me laugh so hard, especially with one of the funniest 9/11 jokes ever told, before making me cry. Helping in both regards are Holly Hunter and Ray Romano as Emily's parents, who are responsible for plenty of big laughs themselves, but also some of the more tender moments. It all makes for a perfect storm of love and laughs.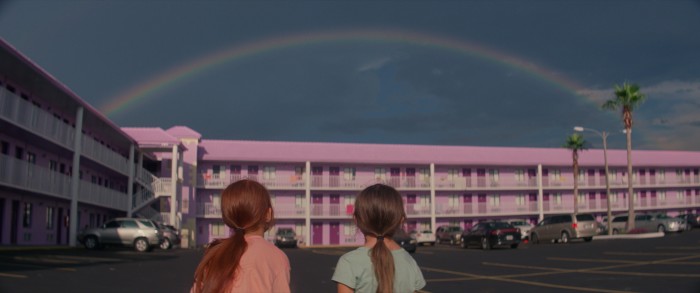 2. The Florida Project
"You know why this is my favorite tree? 'Cause it's tipped over, and it's still growing
."
That quote alone in Sean Baker's latest film is enough for me to love this movie to bits. But The Florida Project in its entirety is a beautifully devastating slice of life that is somehow full of so much love and hope in the face of despair. A story about a poor young girl and her destitute mother could have been easily been overly sappy and sentimental, but The Florida Project presents the world of Moonee and her mother in an almost documentary fashion as they live each day of their life to the best of their ability.
What's most heartbreaking about The Florida Project is the pure glee and fancifully clueless nature of Moonee and her friends living in poverty without really knowing it. That makes the revelation of her situation all the more shattering when the life that she knows and loves is nearly upended. This movie is somehow uplifting and totally heart-wrenching all at once, and it's pretty much a perfect movie.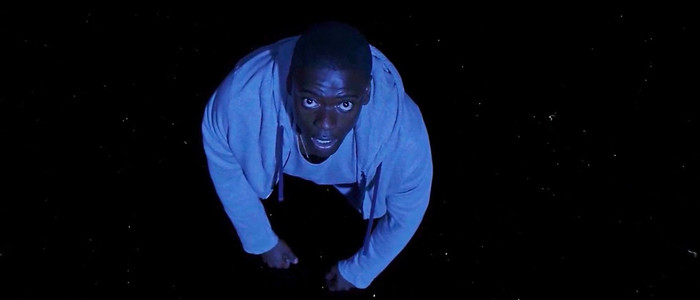 1. Get Out
The fact that this movie came out in February and ended up as my favorite movie of the year is an achievement in itself. But the fact that it's held up and only gotten better on repeat viewings since then is even more impressive.
Comedian Jordan Peele announces his arrival behind the camera with a movie that is thrilling, intense, provocative and truly original. It's the kind of horror that is more relevant than ever as the terror at the center of this movie isn't a monster, a ghost, a serial killer or anything like that. It's racism and the rich white people who perpetuate it. That makes the moment when Chris (Daniel Kaluuya) makes a run for it by incapacitating his captors with a bocce ball and a deer head (the two whitest things imaginable) that much more satisfying.
Rife with social commentary that is perfectly blended with a genre that is often lambasted for its insignificance and lack of creativity, Get Out takes horror tropes that have been present for years and turns them on their heads by making them part of a plot that resonates with today's society in a way that you might not expect.
***
That's all for my Top 10 Movies of 2017. It was nearly impossible for me to whittle this down to a definitive ten, and there are still several movies I've yet to see that could shake this up. But for now, I'm confident with these being my favorite of the year.
For those curious, here are some other honorable mentions and the movies I haven't seen yet:
Other Honorable Mentions: Dunkirk, Blade Runner 2049, Molly's Game, Coco, Three Billboards Outside Ebbing, Missouri The Darkest Hour, Thor: Ragnarok, John Wick: Chapter 2, The Discovery, Colossal, Ingrid Goes West, Spider-Man: Homecoming, Guardians of the Galaxy Vol. 2, Battle of the SexesMovies of Note I've Yet to See: Killing of a Sacred Deer, Detroit, The Beguiled, Good Time, Phantom Thread, The Meyerowitz Stories (New and Selected), Mother!, The Square, Personal Shopper, The Square, Victoria & Abdul, Wonderstruck, Stronger, Breathe, Last Flag Flying