VOTD: First Cut 2018 Previews The Upcoming Year In Cinema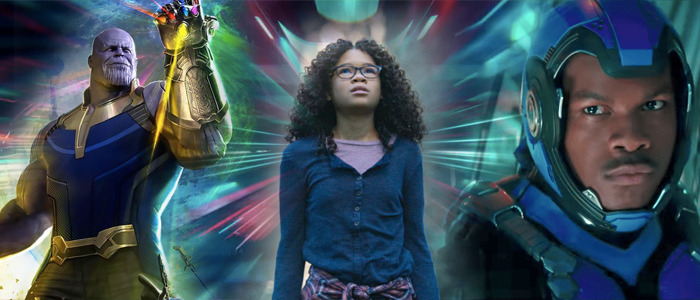 Now that we've closed the book on the year 2017, it's time we start looking forward to what the year 2018 has in store for us on the big screen.
Just before the end of last year, we featured Final Cut 2017 with one final look back at the dozens of movies that held out attention (or at least tried to) throughout the year. Now we have First Cut 2018 with a preview of the movies on the way, or at least those that have released trailers so far.
Watch First Cut 2018
Of course, this isn't quite as long or as varied as Final Cut 2017 (created by Nick Bosworth at JoBlo), but that's only because we've yet to see trailers for most of the movies that will be coming to theaters this year. Most of the movies on display are from the first quarter of the year or are the major blockbusters that studios were eager to tease before 2018 even began.
This is undoubtedly going to be a big year for franchises with the likes of Avengers: Infinity War, Solo: A Star Wars Story, Black Panther, Deadpool 2, Ant-Man and the Wasp, Jurassic World: Fallen Kingdom, The Predator, Pacific Rim: Uprising and The Incredibles 2. We've also got spin-offs like Ocean's 8 and Spider-Man: Into the Spider-Verse on the way, as well as the pop culture smorgasbord that is Ready Player One.
Don't worry, there's plenty of original ideas coming too with Annihilation, Happytime Murders, Red Sparrow, Isle of Dogs, The Meg, Early Man and plenty more, some of which we'll be seeing at the 2018 Sundance Film Festival later this month.
We'll have a list of the /Film crew's most anticipated movies of 2018 very soon so stay tuned.