'Rick And Morty' Season 4 May Not Arrive Until 2019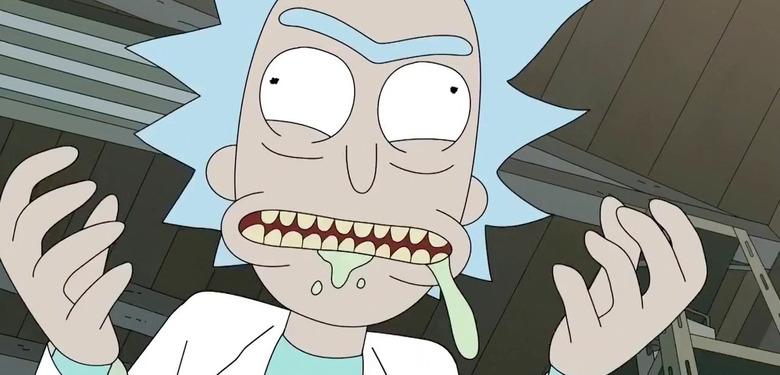 Rick and Morty fans had a nearly two-year wait between the Adult Swim show's second and third season. That was difficult enough and it sounds like they'll have to do it all over again while waiting for the show's fourth season.
Series writer Ryan Ridley recently participated in an interview where he indicated that Rick and Morty may not return for a fourth season until 2019, and even he's not particularly happy about that.
Ridley appeared on The Detroit Cast (via ScreenRant), and while griping about the show's long production process, he mentioned that Rick and Morty season 4 likely won't be debuting this year, as some fans have hoped:
"We got done writing season 3 in November of last year and here we are 11 months later. And then I know how long the show takes to write, let alone animate, so it's just like, I'd be surprised if there was a fourth season on the air any sooner than 2019 – in late 2019."
That would be roughly the same amount of time that fans had to wait for the third season. The second season ended in October of 2015, and the third season didn't return until July of 2017 (though the seasons premiere aired on April 1 as a surprise for fans). The third season concluded at the beginning of October, so if we're lucky, maybe the show will return in July of 2019. But as Ridley says, he thinks it won't return until late 2019, so this could be the longest wait yet for new episodes.
Our only hope is that the long process that held the third season up for nearly two years brought some lessons with it for the show's creators and executive producers Justin Roiland and Dan Harmon. Just before the third season wrapped up this past fall, Harmon said he was hoping to increase the episode count for the fourth season:
"I would like to think I've learned enough from my mistakes in season 3 that we could definitely do 14 now, but then I have to say, 'Yeah but you're the guy who says we can do 14 who turned out to be wrong so we're not listening to you now.' The nice healthy way to approach this is I want to prove it with the first 10 of season 4 — prove it to ourselves, to production, to the network — that it's so easy that we'll earn additional episodes."
So even though Ridley is basing his projection on how slow the third season production process was, there's a chance Harmon may have made some improvements that make the show progress more efficiently.
In the meantime, watch this special New Year's appearance by Rick and Morty at a Deadmau5 concert: