Hoai-Tran Bui's Top 10 Movies Of 2017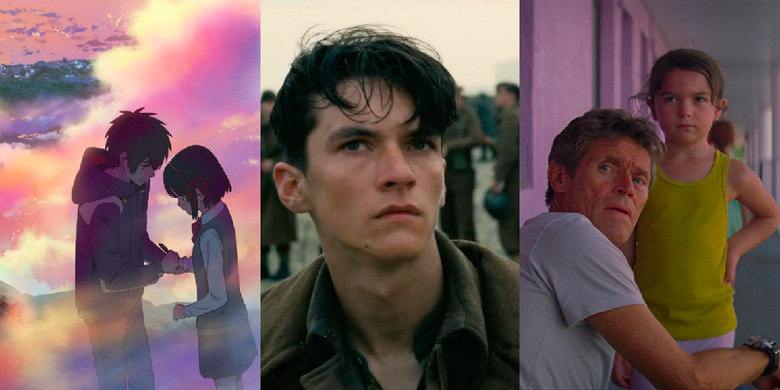 2017 was a rough year. As British comedian David Mitchell recently put it, the year was "personally adequate and internationally disastrous." But there was one saving grace for me this year: movies.
And I had quite a catalogue to choose from. 2017 offered one of the richest and most diverse offerings of films we've seen in recent years, with blockbusters daring to dream beyond their big-budget formulas and major films going in wildly audacious directions. Some films excited, horrified, and profoundly affected me. But the movies that made my top 10 most sometimes did all three.
Before we dive in, my honorable mentions go to The Breadwinner, Columbus, Good Time, Coco, Logan, It Comes At Night, The Big Sick, The Beguiled, Baby Driver, and Thelma. Now, onto the list.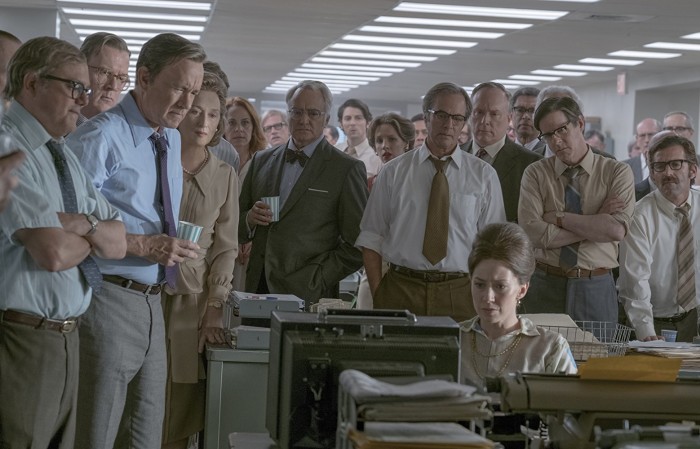 10. The Post
I hated being that person who says, "I miss the old Spielberg," but I was that person. I know that filmmakers evolve with their craft, that a truly talented director would have no two films be the same. But I'll admit that I missed the Steven Spielberg that I grew up with: the consummate director behind flawless masterpieces like E.T. I'm glad to say that the Spielberg I fell in love with is back in full form with The Post. Stirring, suspenseful, and more than a little sentimental, The Post is the ode to journalism that we need, told by a director who in awe of the entire fourth estate. And awe is what Spielberg excels at. Each shot lovingly paints The Washington Post and its reporters as all-American heroes, embroiled in a gripping narrative that Spielberg directs like an action film. And, oh, the reporters. Tom Hanks and Meryl Streep are deservedly the centerpieces of this film as the cocksure Washington Post executive editor Ben Bradlee and the unsure first-time female publisher Kay Graham respectively, but The Post is truly a showcase for all the best character actors and actresses working today: Bob Odenkirk shines, Matthew Rhys, and Carrie Coon are standouts. The whole film is like watching an elegant dance between a master class of actors and a director at the top of his game.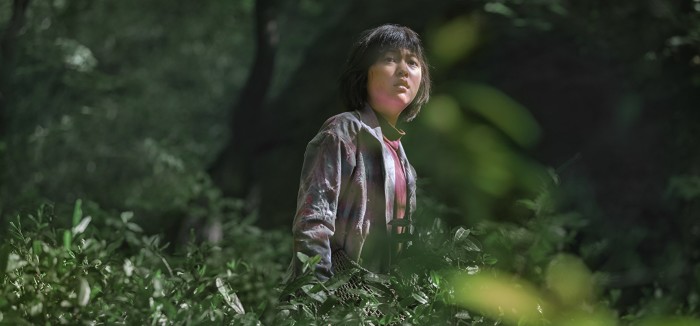 9. Okja
So many eminent directors are eager to prove themselves — prove that they have a vision worthy of being called art. But Bong Joon-Ho could not care less. Okja is possibly the product of an unhinged mind, a wild madcap adventure filled with fart jokes and laughably over-the-top performances from some of Hollywood's most prestigious actors. And yet, it's got more heart and empathy in its little bacon bits than many a Hollywood family production does. At its core, Okja is a tender tale about a girl and her pig, wrapped up in a several somewhat clunky narratives about capitalist greed, conservation, and cultural miscommunication. But I appreciate that it wasn't afraid to get weird. This year was filled with strange, audacious films but Okja was an utterly unpretentious film that perfectly married childhood whimsy with sci-fi bombast.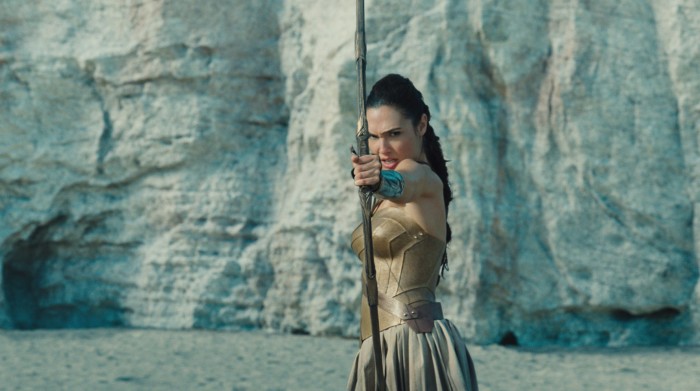 8. Wonder Woman
Though many exquisite tearjerkers were released this year, there was no film that packed quite an emotional wallop for me like Wonder Woman. And it wasn't because of the tragic death scenes or the blindingly bad CGI of the third act. It was because for the first time in a blockbuster film, I saw a legion of women, empowered and fierce, charging down a scenic beach against an army of German soldiers. It was something I had never seen on a film before: a vast number of women populating one screen, all centered around Gal Gadot's Diana of Themyscira, a "strong female character" who defies all the burdens that come with that label. Was Wonder Woman a perfect movie? No. But Patty Jenkins' rousing and fantastically cheesy film shifted my expectations for blockbusters, opening the doors for complex depictions of complicated women on the big screen. Diana — compassionate, naive, hopeful, and yes, strong — was everything I hoped for in a female superhero. And Wonder Woman was the perfect vehicle to deliver her to an audience that had long been waiting for her.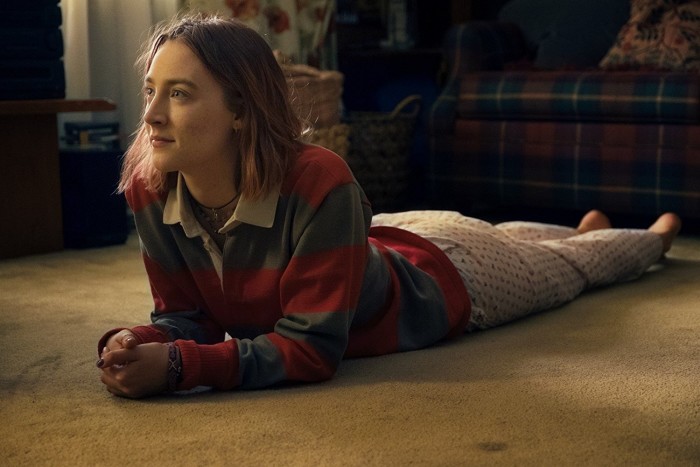 7. Lady Bird
Lady Bird is more than a superb coming-of-age movie. It's a love letter to bullish adolescence, an ode to every tense mother-daughter relationship, a stellar writing-directing debut from mumblecore queen Greta Gerwig, and a searing insight into my very soul. It sounds strange at first to set a teenage film in an arbitrary year like 2003, but as one of the many American girls who came of age during that time, Lady Bird resonated with me on another level. And that was surely Gerwig's intention: to tell an intensely personal story that feels both fresh and familiar. The core relationship of Lady Bird (Saoirse Ronan, a revelation) and her mother (the incredible Laurie Metcalf) is raw and harsh, but brings an undercurrent of warmth that breaks through the self-effacing irony that saturates the indie film genre.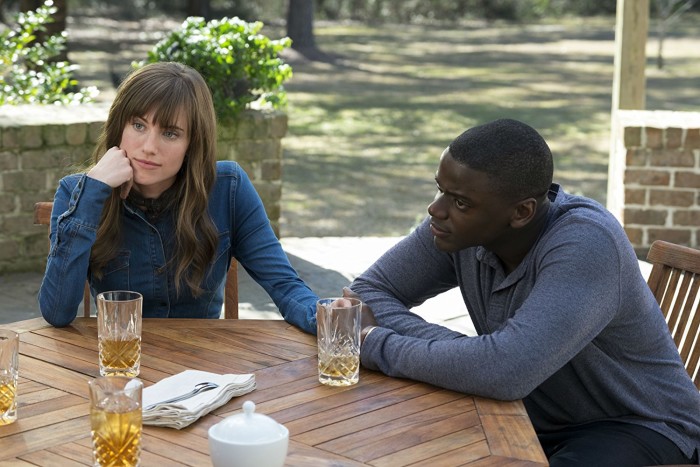 6. Get Out
Get Out was the best experience I had seeing a movie in a theater this year. Jordan Peele crafted a densely layered narrative that is somehow both a crowd-pleasing horror film and a sharp commentary on systemic race and privilege, turning racial microaggressions into tangible plot points. And nothing will beat seeing it with a crowd of anxious moviegoers, gasping and clapping at every plot twist. Daniel Kaluuya delivers a star-making turn as Chris, the unwitting victim of his girlfriend Rose (a chilling Alison Williams, in a role she was born to play) and her eerily welcoming family. Get Out was a crowning moment for horror's banner year in 2017, kicking off a trend of the genre's films that appealed to a wider audience while delivering incisive social commentary. And yes, I'm a horror fan now.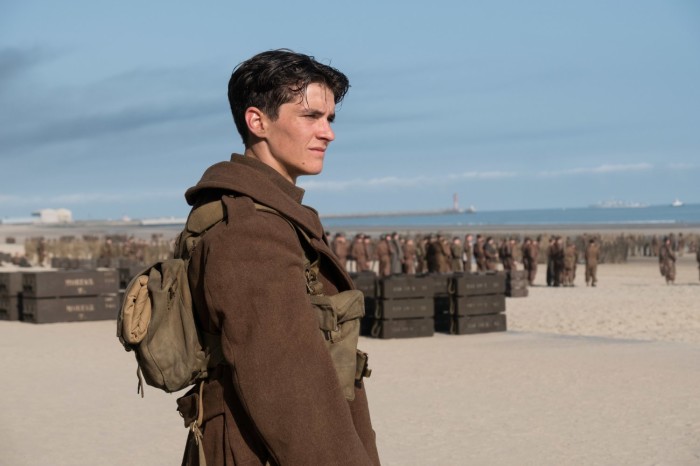 5. Dunkirk
I scoffed at first when Christopher Nolan announced that his latest film would be an "experience" rather than a traditional story, but that is what Dunkirk truly is: a visceral, impassioned experience that tests the limits of what movies can do. Separate timelines aside, Dunkirk is Nolan's most barebones film, yet it still manages to achieve a level of emotional resonance that his most complex movies could only dream of. Dunkirk envelops the viewer in the raucous cacophony of World War II, your teeth clacking and your ears in danger of being deafened. It's almost on par with watching a 4D movie, but Nolan expertly weaves a simple narrative through the auditory and visual language. There's a reason that the dialogue-sparse film could easily be condensed into an affecting silent film: Dunkirk is pure cinema.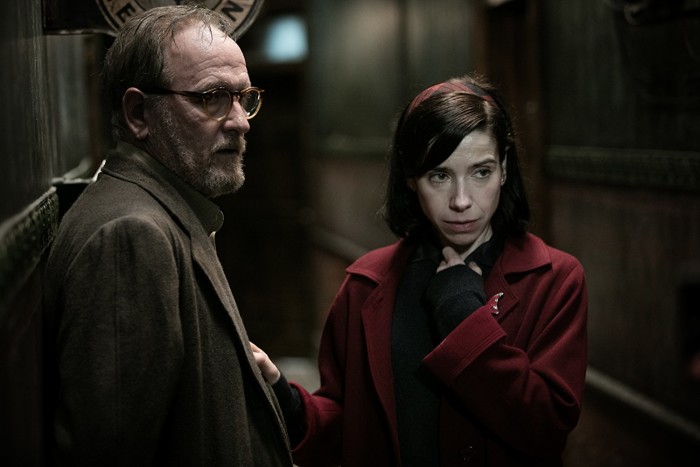 4. The Shape of Water
I'm convinced that there's no director who loves his craft more than Guillermo del Toro. There's a certain unfiltered joy he brings to his movies that you can feel throughout The Shape of Water, a weird and whimsical fairy tale with teeth and a warm, bloody heart. He's been knocked before for his fastidious love letters to genre, but The Shape of Water soars thanks to the ardent cinematic homages that del Toro plants throughout the film. The Shape of Water is at once send-up of B-movie creature features and classic Hollywood musicals, an allegory of oppressed minorities during the Cold War, a deconstruction of the American dream, and a dark fairy tale romance. It operates on so many levels that it's easy to be distracted, but The Shape of Water is anchored by Sally Hawkins' vulnerable, multifaceted performance as the mute Eliza Esposito and her romance with the equally wordless Amphibian Man (Doug Jones, in a role literally created for him).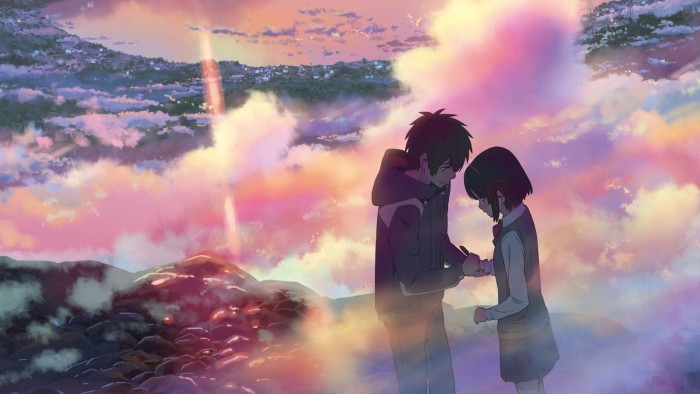 3. Your Name
Just because Your Name fell from the top of my best movies of 2017, it doesn't mean that I love it any less. And yes, I'm including this film despite it premiering and breaking records in Japan in 2016. I have long championed animation as one of the underrepresented mediums that can test the limits of how we tell stories, and Your Name is a perfect example of that. At first appearing to be a standard body-swap comedy, Your Name slowly unfolds into a wistful slice-of-life portrait that suddenly explodes into a trippy and cerebral meditation on fate and time. Makoto Shinkai, who previously tread similar territory in the lethargic photorealistic short film 5 Centimeters Per Second, manages to find the tragedy within the mundane in Your Name, producing one of the most stunning metaphysical films of the year.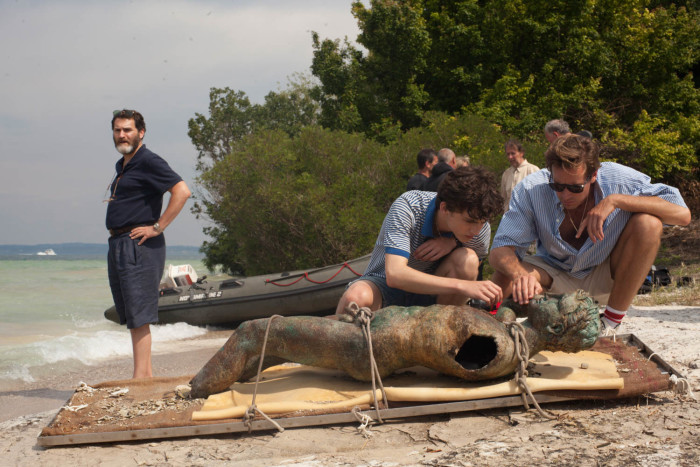 2. Call Me By Your Name
You know that moment when you first wake from a beautiful dream? You feel hazy, feverish, and dense with an inexplicable emotion that remains just out of reach. That's what the entirety of Call Me By Your Name is like. The LGBTQ romance is subtle and moving, set against the gorgeous, lazy backdrop of the warm Italian countryside. But despite its lush setting, director Luca Guadagnino maintains a cold distance to his core characters, allowing the romance between breakout star Timothée Chalamet and the Adonis-like Armie Hammer to blossom in an aching slow-burn. Guadagnino observes but never touches — as if this summer fling is so beautiful and delicate that it could shatter into a million pieces. And emotionally shatter me it does, during Michael Stuhlbarg's powerful monologue delivered to Chalamet's Elio toward the end of the film, a sudden moment of sharp reality that feels nearly out of sorts with the dreaminess of the rest of the movie. But Stuhlbarg's speech toward his son becomes the catalyst by which the film's previously subdued passions can rush out in an outpouring of grief, joy, and regret. It's the lynchpin of the film, the moment upon which you realize that Call Me By Your Name has delivered a tender ode to the beauty of life, in both its ecstasy and pain.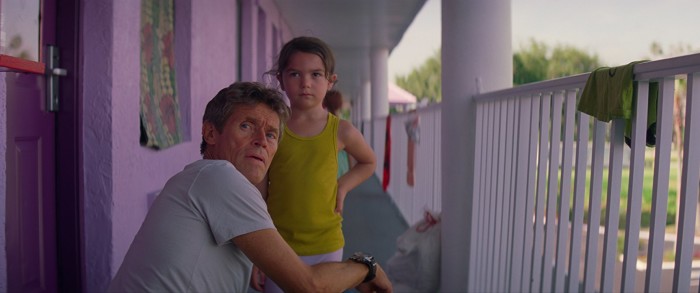 1. The Florida Project
"You know why this is my favorite tree? 'Cause it's tipped over, and it's still growing
."
I'm aware it seems shallow to choose my number one film by the amount of tears that it made me shed, but The Florida Project more than deserves its top spot. Sean Baker's film is a profoundly human, emotionally devastating depiction of life on the periphery. However, it never veers into overly sentimental or grim territory, instead presenting a story of Florida's hidden homeless through the fanciful eyes of a child, played with astounding grace by newcomer Brooklynn Prince. The Florida Project is the most sincere and authentic film of the year, aided by the unpretentious performances from a cast that Baker largely plucked from the streets. Coupled with the astonishing career-best turn of Willem Dafoe as the strict but compassionate motel manager, The Florida Project is a near-perfect film. There's no real narrative, instead collecting a series of a slice-of-life vignettes set in the rundown motels that surround Florida's Disney World. But rather than trudging through the harsh struggles of the slum-like motel and its residents, The Florida Project floats, buoyed by Moonee and her gang's mischievous adventures and the playful, escapist heart that the film wears on its sleeve.