VOTD: Final Cut 2017 Reminds Us That A Terrible Year Was Filled With Great Movies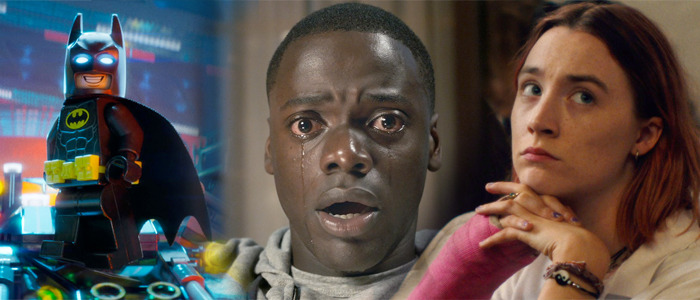 Tonight brings the end of 2017, and it couldn't come soon enough. This year has been a nightmare for a variety of reasons, whether it's because of hurricanes, mass shootings, or the disaster that's currently living in the White House. Thankfully, we got some relief from this year thanks to the movies.
Nick Bosworth, an editor for JoBlo, has created Final Cut 2017, an entertaining assembly of footage from hundreds of movies released over the past year. The movies all blend into each other with the perfect soundtrack fueling the edit, including the surprising prominence of John Denver's "Take Me Home, Country Roads," which was featured in several movies this year. This is the perfect way for cinephiles to finish 2017 and get ready for the new year.
Watch Final Cut 2017
Here's what Bosworth had to say after looking back at 2017:
"It's been a long and challenging year to say the least with a vast amount of twists and turns along the way. A year of bad decisions, good decisions and growth in ways I couldn't possibly imagine. I couldn't have gotten through it however without the support of my amazing girlfriend Lynn, my family, our leader JoBlo and the amazing site crew, my close friends and of course...the power of amazing cinema.
If I've learned anything in this past year, it's that time, honesty, friendship and clear-thoughts are precious things that one must take great care with or you risk going down the wrong path. With that I present my return to the year-end movie mashup with Final Cut 2017 and wish everyone a brilliant and wonderful 2018."
Indeed, the power of cinema and the strength of our relationships will be what gets us through the hardest of times. While this year was undoubtedly full of challenges, with plenty more on the horizon, we'll get through them by protecting what we love. So in 2018, let's continue to love movies and each other. That might seem a little saccharine, but we can all use a little sentimentality every now and then.