'Bright' Featurette Explains The History Of Magic In David Ayer's Fantasy Blockbuster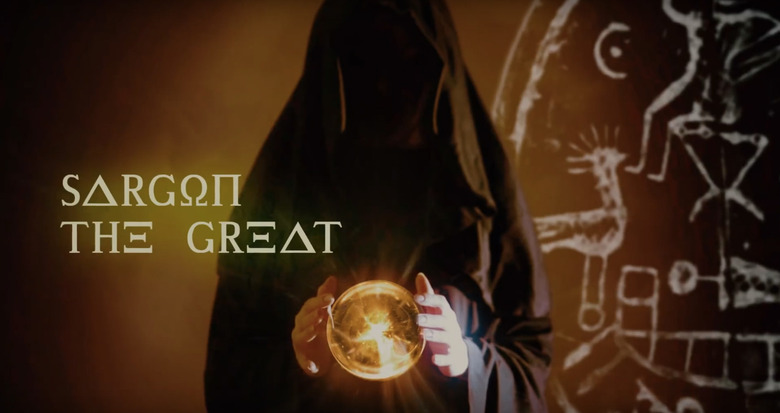 Netflix debuted their first blockbuster movie earlier this month in the form of Bright. Directed by David Ayer, the movie takes place in an alternate universe where fantasy beings like orcs, elves and fairies live in the world with humans. But their co-existence isn't exactly harmonious as prejudice still exists among humans against certain species, creating tension on the streets where crime is heightened by the presence of magic.
If you're among the population who hasn't yet taken the plunge into Bright, possibly because of all the bad reviews for the movie starring Will Smith and Joel Edgerton, then a new featurette might convince you otherwise. Styled as a mini-documentary that you might see on The History Channel, the featurette takes a look at the history of magic in Bright and how that world came to be.
Watch the Bright Featurette
Despite the poor reviews, Bright was viewed by over 11 million people in the first three days. That's comparable to the number of tickets that Star Wars: The Last Jedi sold in its second weekend of release, and more than the number of tickets Jumanji: Welcome to the Jungle sold. Even before those numbers came out, Netflix had already ordered a sequel to Bright, clearly having confidence in the movie despite the critical reaction.
It's a shame the reaction to Bright has been so negative since the movie takes place in a world that is wholly fascinating. Not unlike Valerian and the City of a Thousand Planets, there's amazing world-building here, even though the movie that takes place within that world isn't nearly as compelling as one would hope. Maybe this is something that can be rectified in the sequel, but since the project is early in development, it's hard to know what to expect. We'll be sure to let you know when we hear anything on that front.
In the meantime, here is the official synopsis for Bright:
In an alternate present day, humans, orcs, elves and fairies have been coexisting since the beginning of time. Two police officers, one a human, the other an orc, embark on a routine night patrol that will alter the future of their world as they know it. Battling both their own personal differences as well as an onslaught of enemies, they must work together to protect a young female elf and a thought-to-be-forgotten relic, which, in the wrong hands, could destroy everything.
Bright is available to stream exclusively on Netflix right now.