This Week In Trailers: Foxtrot, TWISTED, Like Me, Entanglement, Somebody Feed Phil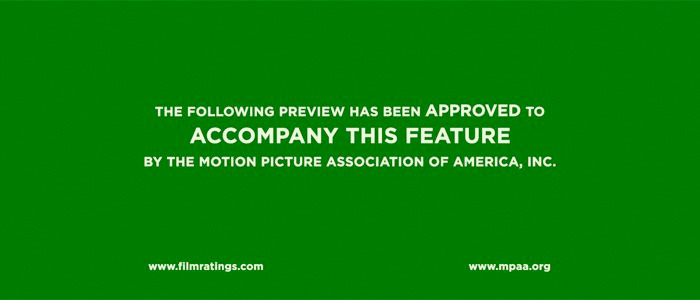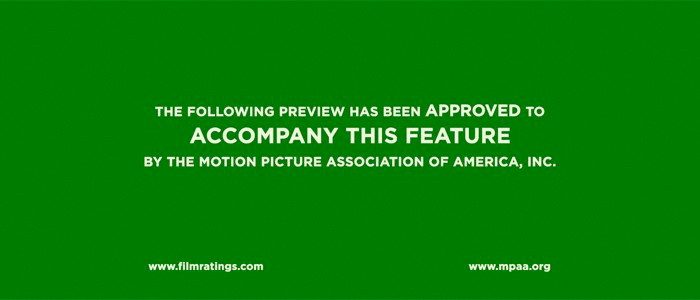 Trailers are an under-appreciated art form insofar that many times they're seen as vehicles for showing footage, explaining films away, or showing their hand about what moviegoers can expect. Foreign, domestic, independent, big budget: What better way to hone your skills as a thoughtful moviegoer than by deconstructing these little pieces of advertising?This week we look at an Oscar contender from the desert, watch a different kind of food show from the guy who made a mint off of Everyone Loves Raymond, have our third eye melted, try not to be a total creeper, and host one of the best shorts I've seen this year.Somebody Feed Phil Trailer
This trailer will not be shortlisted on anyone's Best Of list.
That said, I thoroughly enjoyed Phil Rosenthal's I'll Have What Phil's Having in ways that make this new series a must-watch for me. At the heart of what makes Phil such an engaging guy to watch about food is that he is the very antithesis of your Bourdain's, your Zimmern's, your Flavor Town Fieri's. It's so casual that it's alarming just how Joe Schmoe Phil is about the various places he's gone in the world to grab a bite and this trailer echoes exactly what made his series a gem.
Entanglement  Trailer
I don't think Thomas Middleditch has any other speed.
If what made Silicon Valley so snackable for you when it came to Richard Hendricks' personality quirks then director Jason James latest is for you. At first I was thinking this was yet more of the same from Thomas but, I cannot tell a lie, I genuinely liked this trailer. It moved effortlessly, is edited quite nicely, gives you the Cliff's Notes of what has gathered us all here today, and establishes good reasons why it deserves your attention. Even though those Verizon commercials, for me, are chipping away at the fondness I have for the guy's awkwardness this is a good example of how to leverage what brought you to the dance.
Foxtrot Trailer
Yes please.
Director Samuel Maoz has made a splash in not only getting a film like this made but in having it be good enough to be put in the running for an Oscar next year. What's most enjoyable about this is that while I don't completely understand the narrative it has so much charm going for it. Where you think it's going to wallow in negativity and moroseness it flips the script as we head towards the end by being ebullient and full of life. The use of pull-quotes, without question, only help to boost this film's chances to getting more people to stop for a moment. It's a crowded field and, this time of year, it's tough to get any kind of attention. Hopefully this helps.
Like Me Trailer
Peep this:
A reckless loner sets out on a crime spree that she broadcasts on social media. After releasing a video of herself robbing a convenience store, she amasses a huge following. While traveling along the coast, she encounters a drifter, an Internet troll, and a paint huffing outsider who are all pulled into her circle of chaos, junk food, and drugs.
If you're a fan of The House of the Devil and Compliance then, hopefully, the producers behind that have a new yarn it wants to unfurl. Director Robert Mockler has something interesting to say here, visually. What I like most is that it's playing with the medium in ways that at least feel fresh on the surface. Now, it could end up being not as engaging as it purport itself to be but this trailer is hypnotic and entrancing, if nothing else. The way these disparate images mesh and collide without seeming to possess anything in common is a risky proposition but I'm a fan.
TWISTED Short
Obviously not a trailer but since it's the holiday weekend and I'm sure you have plenty of room in your schedule to spare 15 minutes you must check out the latest from director Jay Cheel.
Cheel directed the fantastically engaging Beauty Day and How to Build a Time Machine but he's back with a short film that, on the surface, seems about one thing but becomes about something else entirely by the end. Short form film, books, television, anything, done well can show you how talented someone is at being concise yet having a powerful impact. Cheel excels at delivering a fully satisfying narrative that also communicates something fascinating about the human condition.
Nota bene: If you have any suggestions of trailers to possibly be included in this column, even have a trailer of your own to pitch, please let me know by sending me a note at Christopher_Stipp@yahoo.com or look me up via Twitter at @Stipp
In case you missed them, here are the other trailers we covered at /Film this week: