Kenneth Branagh Ponders An Agatha Christie Cinematic Universe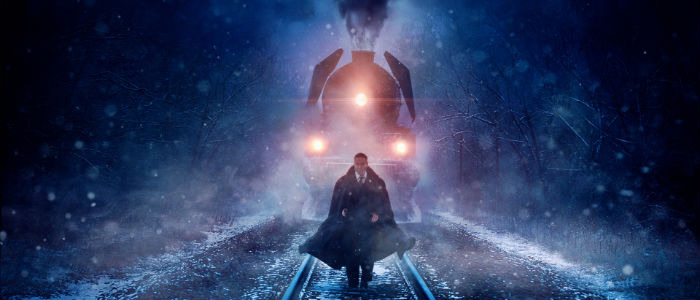 Murder on the Orient Express, your mom's favorite movie of the year, has been a quiet beast at the box office. The $55 million film is about to cross $100 million at the domestic box office and has grossed $311 million worldwide. It's a sleeper hit, a movie for older audiences that kept its nose to the ground and became a blockbuster while the kids were off arguing about Justice League and Star Wars. Of course they're making a sequel.
Now, director and star Kenneth Branagh is saying that this could open the door to an Agatha Christie cinematic universe. And while that collection of words may give you a headache, the truth is that he's totally correct.
Branagh knows a thing or two about cinematic universes, having helmed the the first (and underrated!) Thor movie back when the MCU was just a dream and not the most influential film franchise of the past decade. Speaking with the Associated Press, he pondered if a similar template could be applied to the works of author Agatha Christie, who wrote the novel of Murder on the Orient Express and numerous other classic whodunits:
I think there are possibilities, aren't there? With 66 books and short stories and plays, she — and she often brings people together in her own books actually, so innately — she enjoyed that. You feel as though there is a world — just like with Dickens, there's a complete world that she's created — certain kinds of characters who live in her world — that I think has real possibilities.
To be clear, Branagh (who is set to return as Belgian detective Hercule Poirot in Death on the Nile) says that discussions have not actually happened yet. "I bet they've been thinking about it though," he mused, possibly remembering that Disney is buying 20th Century Fox and will have a hand in future Poirot stories – and Disney loves a franchise.
If anything, Branagh is underselling the prolific Christie, who published 73 novels, 28 short story collections, and 16 plays before passing away in 1976. In addition to Hercule Poirot, who appeared in 33 novels, more than 50 short stories, and one play, Christie also regularly returned to elderly amateur sleuth Miss Marple (12 novels and 20 short stories), and crime-solving duo Tommy and Tuppence (four novels, one short story collection). While these characters never came together Avengers-style to solve a grand mystery, it's easy to imagine a series of movies where they inhabit the same universe and solve mysteries from their corner of the world.
Murder on the Orient Express is a very good movie, one that takes Christie's work and updates it just enough for modern audiences. While Christie's work has been adapted countless times before (you can't walk two feet without tripping over a BBC TV adaptation of her stories), it represents a smart and fun way to re-introduce her work to the world at large. While I raise an eyebrow at an "Agatha Christie Cinematic Universe," I appreciate the thought of her novels being brought to the big screen. Bring it on, Branagh.