VOTD: 'Thor: Ragnarok' VFX Reel Shows Off Marvel's Movie Magic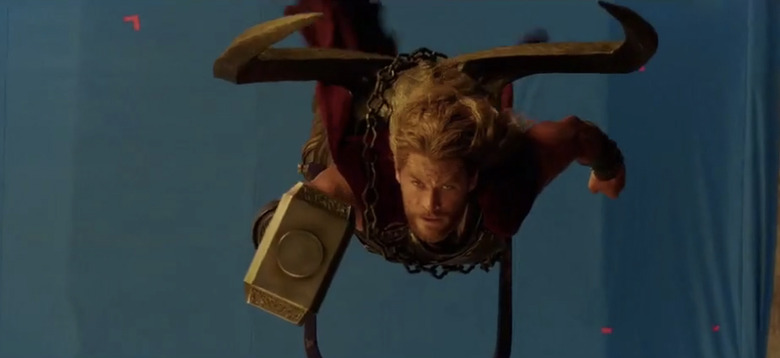 Even though Star Wars: The Last Jedi is getting all the attention at movie theaters right now, you can still see Thor: Ragnarok at some theaters across the country. Sooner than later the movie will be arriving on digital download, Blu-ray and DVD, but until then, we have a glimpse behind the scenes to hold you over.
A new Thor: Ragnarok visual effects reel has popped up online to show off all off the impressive visual effects work that went into bringing Thor's cosmic adventure to life. There are even more visual effects shots than you may have guessed, including the net that Valkyrie uses to capture Thor being created entirely in post-production.
Watch the Thor: Ragnarok Visual Effects Reel
Disney is being ambitious by pushing Thor: Ragnarok to land some awards love this season in every possible category that it qualifies for. However, the only categories that the film is likely to land nominations in is for visual effects, and if this VFX reel is any indicator, then there's a good chance Thor: Ragnarok could end up with an Oscar nomination, maybe even alongside Guardians of the Galaxy Vol. 2.
Imprisoned on the other side of the universe, the mighty Thor finds himself in a deadly gladiatorial contest that pits him against the Hulk, his former ally and fellow Avenger. Thor's quest for survival leads him in a race against time to prevent the all-powerful Hela from destroying his home world and the Asgardian civilization.
Thor: Ragnarok is still playing in some theaters now, and a home video date should be announced soon.