MoviePass Has Reached One Million Subscribers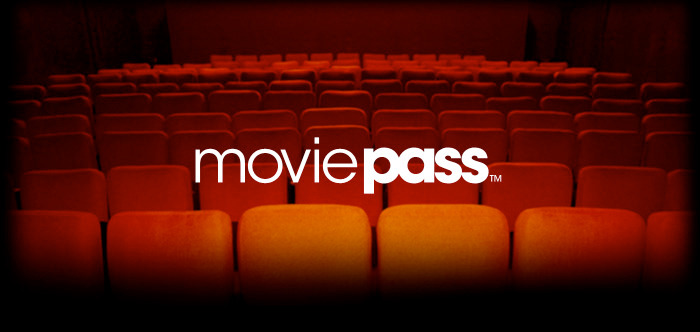 The movie theater ticket subscription service MoviePass shook up Hollywood earlier this year when a majority stake in the company was bought by Helios and Matheson Analytics Inc., which resulted in the monthly service dropping their price to just $10 a month. For that price, subscribers are able to see one movie each day as long as it's not in IMAX or 3D, and they can see the same movie as many times as they want to. It's one hell of a bargain, and movie-going audiences have been paying attention.
Just before Christmas, MoviePass subscriptions had reached 1 million paid subscribers, and if the credit given to the service for raising movie theater attendance is any indicator, the service is only going to get bigger.
Thank you. #MoviePassMillion pic.twitter.com/pLPTz4f26a

— MoviePass (@MoviePass) December 20, 2017
Here's the statement made by MoviePass CEO Mitch Lowe to Deadline:
"We are excited and proud to have reached the one millionth subscriber level in such a short time while still early in the consumer adoption curve. Our focus on creating the best movie theater subscription service experience for our subscribers has propelled our growth to date. We believe that growth will continue as we further develop our application, improve customer service, enhance exhibitor relations and fill movie theater seats for incredible films to be released in the future."
Deadline says MoviePass reached this milestone in just four months. MoviePass has been around a lot longer than the past four months, but it had a relatively small number of consumers for a few years and most of their customer base was built up during the past few months. By comparison, it took Netflix 39 months to reach 1 million monthly subscribers. However, it should be noted that Netflix was the spark that lit the fire for media subscription services to take off with consumers, so it's not necessarily a fair comparison.
Even so, the fact that MoviePass has grown so rapidly is impressive. The service has been operating rather smoothly after a rough start had customers waiting weeks to receive their Master Card debit card that they use to pay for tickets after checking into movie theaters through the MoviePass app. They've had some kinks in the system here and there due to the influx of new customers and the usual growing pains that come from a company expanding at such a quick rate, but they seem to be keeping most customers happy. Surely the Christmas season saw many more new subscribers gifted the service too.
We haven't seen extensive statistics about the performance of MoviePass, but the company itself has provided some promising numbers. The service has increased opening weekend ticket sales by over 10% for some films, and subscribers are heading out to theaters even more during a film's second week of release. Plus, Studio Movie Grill had "record attendance attributed to the help of MoviePass, led by an increase in off-peak attendance as well as with smaller films."
This all comes after the largest movie theater chain in the world, AMC Theatres, pitched a fit about the subscription service. Of course, we learned that's all because their own idea for a movie theater ticket subscription service didn't pan out the way they hoped. Meanwhile, the movie theater chain Cinemark is desperately trying to keep up by creating their own subscription service, but it doesn't quite measure up to the bargain that comes from MoviePass.
While it's still early in the game for MoviePass, the company has made quite a splash in the film industry so far. If they keep growing, then the death of movie theaters may not be as close as some thought. But we'll have to wait and see if MoviePass can keep this momentum going or if they crash and burn as AMC Theatres predicted.
Are you happy with MoviePass so far?