VOTD: 'Blade Runner 2049' VFX Reel Reveals The Creation Of Future Los Angeles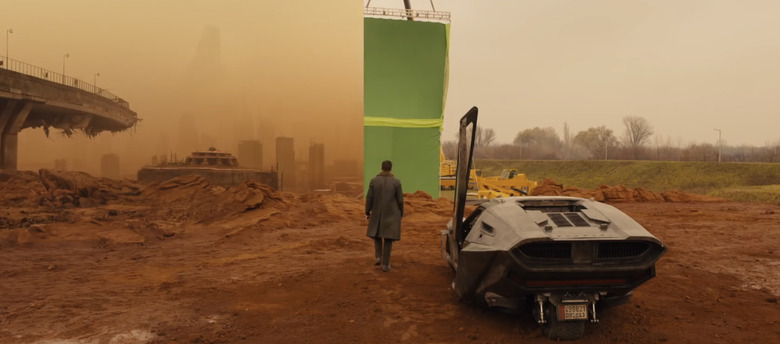 It's unfortunate that Blade Runner 2049 bombed at the box office this summer, especially since it's one of the most thoughtful and gorgeous blockbusters we've seen in years. But that doesn't mean those of us who took the time to see the movie can't still marvel at the incredible work that went into bringing Ridley Scott's sci-fi noir universe to life again.
A visual effects reel from Rodeo FX has surfaced online, showing how much post-production work went into Blade Runner 2049 to transport us to the bleak, distant future of Los Angeles, 30 years after the events of the original Blade Runner. Check out the Blade Runner 2049 VFX reel below.
Visual effects supervisor John Nelson worked closely with director Denis Villeneuve to bring this world to life flawlessly with Rodeo FX artists working on 75 visual effects shots for the film. Not only did they face the challenge of making this world feel tangible and real, but it also had to fit in with the aesthetic of the original movie while also going in a new visual direction.
If you want to see the work Rodeo FX did on Blade Runner 2049 did in more detail, check out their official website.
Thirty years after the events of the first film, a new blade runner, LAPD Officer K (Ryan Gosling), unearths a long-buried secret that has the potential to plunge what's left of society into chaos. K's discovery leads him on a quest to find Rick Deckard (Harrison Ford), a former LAPD blade runner who has been missing for 30 years.
Blade Runner 2049 hits digital download on December 26, 2017 and Blu-Ray/DVD on January 16, 2018.