Cool Stuff: Hero Complex Gallery's John McTiernan Art Show Is Full Of 'Die Hard', 'Predator' & More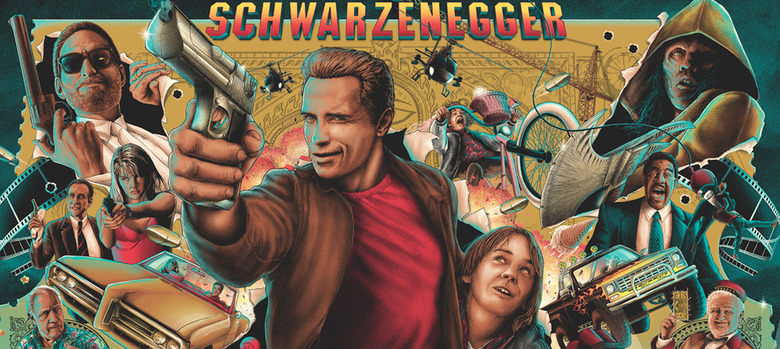 For their last show of the year, Hero Complex Gallery decided to pay tribute to the director behind not only one of the best Christmas movies, but one of the best action movies ever made. In fact, director John McTiernan is responsible for several outstanding action thrillers, and many of them were given some outstanding new pieces of pop culture artwork for a show paying tribute to the films of John McTiernan.
If you're looking for a place to burn some of your Christmas money, check out incredible new prints commemorating the likes of Die Hard, Predator, The Hunt for Red October, The Last Action Hero and even Medicine Man and The 13 Warrior. See our favorites below.
Here are the John McTiernan art show prints from Hero Complex Gallery that we love the most:
Even if you don't fully appreciate Last Action Hero just for what it tried to do with action movies, you can't deny that print by Matt Ryan Tobin is positively amazing. Plus, that little golden ticket he created based on the magic ticket at the center of the movie is pretty damn cool too, not to mention the poster for the Arnold Schwarzenegger version of Hamlet that we see in there too.
But the real stars of this art show are all the outstanding pieces honoring both Predator and Die Hard. From that more subtle Predator map print by Laurie Greasley to the bloody footprints of Die Hard by Rhys Cooper, these are some of the best prints we've seen in honor of these action classics. Some are already sold out, but plenty are still available to purchase, so head to Hero Complex Gallery and place an order right away.