Netflix Introduces 'Bright' Fireplace For The Holidays And It's A Literal Garbage Fire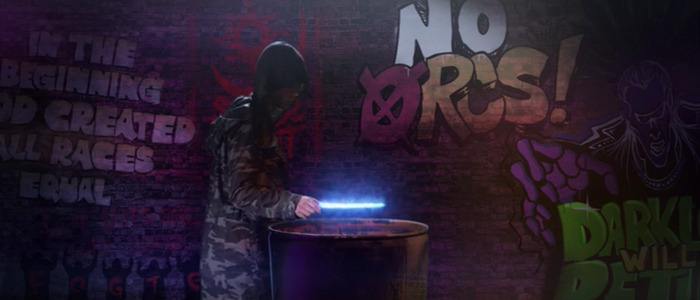 In what is surely the most important story of the year, Netflix has released a brand new Fireplace for Your Home to honor the release of their blockbuster new release Bright. Unlike traditional televised yule logs, the Bright fireplace is literally a garbage fire. This holiday season, gather around the TV and share this special moment with the people you hold dear.
Netflix's big new movie Bright will arrive this Friday, and to celebrate the release of the Will Smith fantasy-action flick as well as the holiday season, the streaming platform has released Fireplace For Your Home: The Bright Edition. Netflix already has several Fireplace For Your Home programs that recreate the sensation of owning a fireplace without any of that pesky residual heat, but this version is special. While traditional televised fireplaces depict yule logs crackling in an open hearth, the Bright fireplace is quite literally a garbage fire. Here's a screenshot.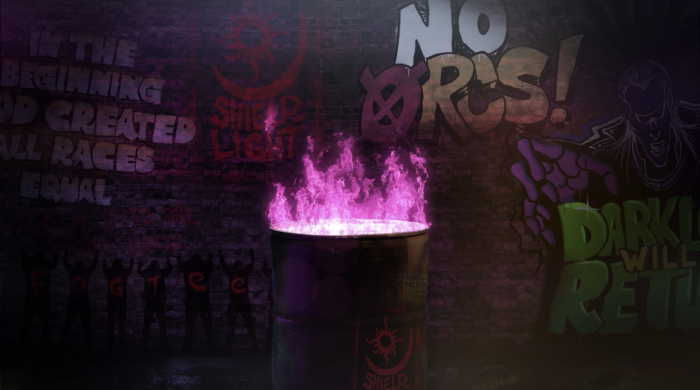 As the Bright fireplace begins, a man in a hoodie enters from off screen and drops what appears to be a glow-stick into an open oil drum sitting an alley covered in Bright-centric graffiti. The rod then bursts into flames which change color as the program runs for a full hour. Clearly, this scenario is meant to take you back to the good old days when you'd gather with family and watch a phosphorescent garbage fire burn. You can practically smell grandma's cookies baking over that CGI purple flame, can't you?
In 1966, Fred M. Thrower, president and chief executive officer of New York City television station WPIX, envisioned a televised Christmas gift for New York residents in homes and apartments that lacked fireplaces: a fireplace broadcasted directly onto TVs. Thrower had a camera crew film the burning fireplace at Gracie Mansion, the official residence of then-Mayor of New York City, John Lindsay, and then broadcast the image of crackling fire one evening on WPIX, complete with easy listening musical accompaniment. The broadcast was a surprise hit, eventually inspiring a legacy that lasts to this day. It goes without saying that when Thrower came up with the original TV fireplace, he was secretly dreaming that one day someone would take his idea and modify it to represent a David Ayer movie. Merry Christmas, Mr. Thrower, wherever you are – at last, your holiday hopes and dreams have be fully realized.
This Christmas weekend, be sure to take an hour of your time to sit down in front of the glowing garbage that is the Fireplace for Your Home: The Bright Edition. Happy holidays.