LOL: Listen To Adam West's Punk Cover Of 'The Thing' In Honor Of Dr. Demento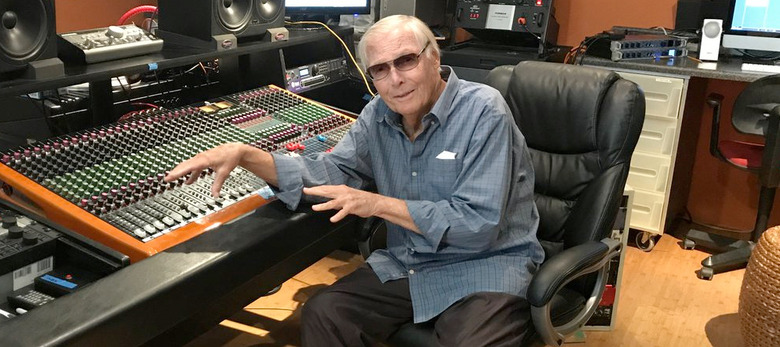 We'll admit that we're reaching a little bit outside of our wheelhouse with this one, but considering the talent involved in this special musical project coming in 2018, we just couldn't resist.
There's a chance that in your life experience of pop culture, you've heard the name Dr. Demento. He's an American radio broadcast best known for novelty songs and sketch comedy, the kind that inspired "Weird Al" Yankovic to become the master song spoofer that he is today.
Dr. Demento's show sadly came to an end back in 2010, but a wonderful musical tribute to the radio host's influential show is coming in 2018 thanks to a cavalcade of talents getting together to record an entire album of punk covers of "mad music and crazy comedy songs" that were made famouse on the Dr. Demento Show. One of those tracks comes from the late Adam West, and let's just say that it's exactly the kind of song you'd want to hear Adam West covering.
Adam West Sings The Thing
That's a cover of "The Thing," a tune from the 1950s recorded by Phil Harris which somehow spent four weeks on the top of the music charts when it was released. Adam West's signature voice makes it even more lively and fun than the original, and since it's one of the final performances we'll get from the late Batman star, we love it even more.
If you're interested in the rest of this wacky album, it also features "Weird Al" Yankovic, Joan Jett, The Misfits, Fred Schneider of the B52s, and William Shatner and more. There are over 30 different punk covers of oddball songs that you'll get on the album when it arrives on January 12, 2018. You can pre-order it now over pre-order the physical album over here or you can pre-order it on iTunes and get this incredible Adam West track right now.
For more about the album, just go to the official website right here.