Listen: 'Star Wars: The Last Jedi' Score By John Williams Is Available To Stream Now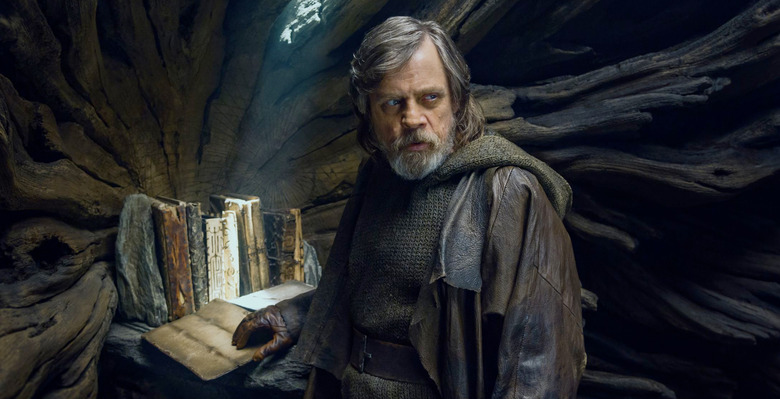 Today is the day that Star Wars: The Last Jedi hits theaters. That means it's also the release date for the new score composed by the legendary John Williams, the man who created the iconic themes we all know and love and has scored every primary chapter in the Star Wars saga. The good news is if you're not ready to buy the soundtrack just yet (or you're waiting for someone to give it to you for Christmas), you don't have to wait to listen to it.
The full Star Wars: The Last Jedi score is available to stream online right now for your listening enjoyment.
The good news is that if you're worried about spoilers, the track names for the soundtrack don't give anything away at all. We're not looking at a "Qui-Gon's Noble End" situation where the Jedi master's death was spoiled by the soundtrack release for Star Wars: The Phantom Menace. The only spoilers you might find come from the track listing giving you some idea of how certain events play out, but even that doesn't give away the most incredible moments and surprises from Rian Johnson's film.
As is always the case with John Williams, there are some wonderful new musical cues and themes in the score for Star Wars: The Last Jedi. But of course there are references and pieces of music that return from the original trilogy as well. We're not just talking about the primary Star Wars theme, but some signature orchestral moments from the original trilogy, especially when we get to the epic finale.
Personally, I can't wait to see what kind of collectible vinyl release the soundtrack gets.