National Film Registry Adds 'Memento,' 'Titanic,' 'Die Hard,' 'The Goonies' And More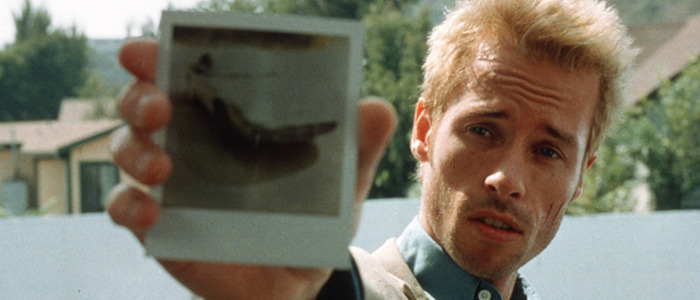 Every year, the Library of Congress adds 25 "culturally, historically, or aesthetically significant films" to the National Film Registry, a move to protect and preserve American film history. Every year finds a fascinating mixture of films inducted – early silent movies, documentaries, blockbusters, and cult classics are among the 725 films in the registry. It's a cool thing and an important thing, especially since arts funding in the United States is currently hanging over a precipice.
This year's inductees include a Christopher Nolan classic, a great superhero movie, a beloved '80s adventure, a more-relevant-than-ever satire, a Disney classic, one of the best action movies ever made, one of the most popular and lauded epics in Hollywood history, and so much more.
The most recent film included in this year's batch is Memento, the twisted 2000 noir that put director Christopher Nolan on the radar of major studios and propelled him to the career he has today (and on some days, I still think this is his best movie). The other more modern inductee is James Cameron's Titanic, which, 20 years after its release, remains one of the most impressive and beloved epics to ever make over a billion dollars worldwide.
'80s fans will celebrate the inclusion of The Goonies and Die Hard, the former a touchstone for an entire generation and the latter a touchstone for action cinema that has yet to be topped. Disney fans will cheer Dumbo making the list (before prompting a "Wait, it wasn't on the registry already?") and comic book movie fans will be happy to see Richard Donner's 1978 Superman film included.
Naturally, the list leans toward older movies and there are some doozies here: Stanley Kubrick's thrilling Spartacus, Billy Wilder's scathing Ace in the Hole, Stanley Kramer's hot-button drama Guess Who's Coming to Dinner, and Elia Kazan's groundbreaking Gentleman's Agreement are counted among the new 25.
Here's the complete list of 2017 National Film Registry inductees:
Ace in the Hole (aka Big Carnival) (1951)
Boulevard Nights (1979)
Die Hard (1988)
Dumbo (1941)
Field of Dreams (1989)
4 Little Girls (1997)
Fuentes Family Home Movies Collection (1920s and 1930s)
Gentleman's Agreement (1947)
The Goonies (1985)
 Guess Who's Coming to Dinner (1967)
 He Who Gets Slapped (1924)
 Interior New York Subway, 14th Street to 42nd Street (1905)
 La Bamba (1987)
 Lives of Performers (1972)
 Memento (2000)
 Only Angels Have Wings (1939)
The Sinking of the Lusitania (1918)
 Spartacus (1960)
 Superman (1978)
 Thelonious Monk: Straight, No Chaser (1988)
 Time and Dreams (1976)
 Titanic (1997)
 To Sleep with Anger (1990)
 Wanda (1971)
 With the Abraham Lincoln Brigade in Spain (1937-1938)