This Week In Trailers: Automatic Unearthed, David Bowie: The Last Five Years, That's Not Me, Bomb City, Catcalls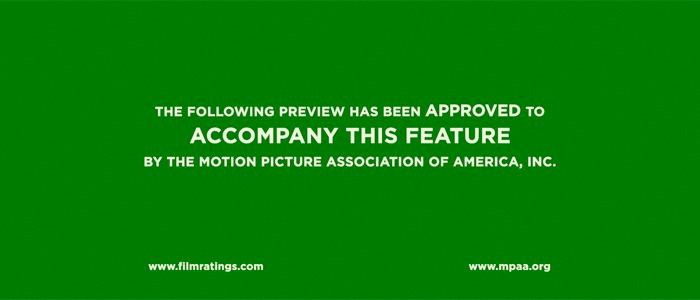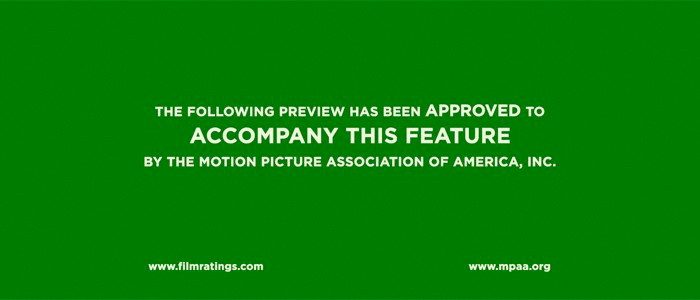 Trailers are an under-appreciated art form insofar that many times they're seen as vehicles for showing footage, explaining films away, or showing their hand about what moviegoers can expect. Foreign, domestic, independent, big budget: What better way to hone your skills as a thoughtful moviegoer than by deconstructing these little pieces of advertising?This week we revisit an R.E.M. classic, have some fun with a couple of twin actresses, go bowling with some skinheads in Amarillo, Texas, think twice about ever disrespecting a woman's right to move freely about the country, and linger on David Bowie's final years.Automatic Unearthed aka Automatic For The People 25th Anniversary Documentary Trailer
You're getting a 2-fer this week.
Not only is this the trailer for the documentary about R.E.M.'s "Automatic For The People" but here's a link where you can watch the entire thing right here on YouTube. While I can't purport to have been an R.E.M. fan when this was dropped, I was in the prime demo being 17 and in high school when it came out, I didn't discover this gem until years later. I had a friend of mine turn me on to a ditty called Orange Crush years before but I just didn't get it. What I like about this kind of trailer, and the subsequent documentary, is just how straight up and straight forward it is. There is no gloss, no pretension, just the guys who made the album talking about creating something as seminal as this album. Even for the casual fan this is a gentle 25 minutes of your time and a fantastic glimpse into the inner workings of a band like R.E.M.
Catcalls Trailer
So, I just finished reading IT, my first Stephen King book.
At over 1,100 pages it might have qualified as the longest book I've ever read. Even after a thoroughly satisfying experience of slipping through all those hundreds of pages I'm wanting to enjoy some short stories. It's my go-to literary indulgence and short form films are also on my list of things I enjoy more than anything else. It's compression, it's get-to-your-point efficient, it hits its beats hard or completely fails at doing what it needs to do. I dunno if this short from Kate Dolan hits its mark but I completely am enthralled by what's here. It's dark, it's unnerving, and feels like it's nicely timed.
That's Not Me Trailer
Heaps, gobs, and loads of charm.
I don't know why this hit me as well as it did but I am crushing on this story. Director Gregory Erdstein is presenting a tale of twins who are actresses with one who is a little less successful than the other one. I know, this should be the cinematic equivalent of a rest stop on the way to something bigger, more bold, more loud, but I enjoy the heart that this one is wearing on its sleeve. It may not be a blockbuster but sometimes all I'm needing is something that looks like it was made with positive intentions.
David Bowie: The Last Five Years Trailer
I don't own anything by the man.
So, wrong as I may be about even opening my mouth when it comes to talking about David Bowie, I'm kind of pumped to see this documentary. It's literally as this trailer is about finished when we get a quote from Bowie about wading into deep waters and how that can be a catalyst for something extraordinary. I'd like to understand the man and his ambitions even as death was creeping towards its inevitable conclusion with his life's story. For all those who already celebrate his entire catalog I'm sure there might be some new nuggets for them to chew on but for relative outsiders like myself who couldn't comment on the man's passing without feeling like some kind of ghoulish interloper this looks and feels like a good entry point to those who only now want to explore his musical contributions.
Bomb City Trailer
Every generation needs a story like this, right?
Director Jameson Brooks looks to have crafted a sharper version of SLC Punk (which, bt dubs, have any of you watched the trailer for SLC? I mean, it's bad. Wretchedly awful in so many ways that you could build an entire dissertation, defend it, and build a career on talking about its horribleness). What I like about this trailer, apart from it taking a more demonstrative view on punk rockers is just how much weight there appears to be here. I'm entranced by its elegance, it's boldness in literally burying a favorable pull-quote by Richard Linklater (seriously, back that truck up to the first frame of this thing), and essentially by setting up a story that while a little black/white (the popular kids look and act like what you would expect caricatures of popular kids to act like) still looks fascinating.
Nota bene: If you have any suggestions of trailers to possibly be included in this column, even have a trailer of your own to pitch, please let me know by sending me a note at Christopher_Stipp@yahoo.com or look me up via Twitter at @Stipp
In case you missed them, here are the other trailers we covered at /Film this week:
Bright Trailer – That's a lot of neon lighting
Jessica Jones Trailer - I can go either way
Spider-Man: Into the Spider-Verse Trailer – Interesting possibilities to be sure
Ready Player One Trailer - Was this written by some nostalgic 7th graders? Yeeesh
Black Panther Trailer – I don't need any more convincing I need this in my life right now
Bright Trailer – Just give me Mandy Patinkin and James Caan in Alien Nation and let's act like this movie never happened
Insidious: The Last Key Trailer – It's just a dollar bill printing press at this point, right?
Annihilation Trailer – I'd like this to be good, please
The 15:17 Train to Paris  Trailer – Whiffs of jingoism, extreme patriotism, just not into this kind of story at the moment
The Clapper Trailer – Nope
Woody Woodpecker Trailer – What. The. Fu...
The Commuter Trailer – Knows what it is and embraces it
The Polka King Trailer – Just seems like something else that can go unwatched on Netflix