2017 Black List Revealed: Here Are The Most Liked Unproduced Screenplays Of The Year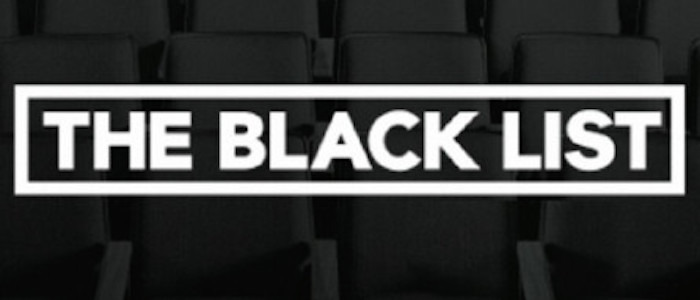 Like with many aspects of Hollywood and the film industry, you can't take the annual "Black List" too seriously. The survey of the "most liked" unproduced screenplays can be a valuable tool, a way for studios and filmmakers to discover talented writers and brilliant screenplays. It can also be political and silly, as a glance at previous years' lists can prove. But the fact remains that Black List movies have often been critical and financial juggernauts. Sometimes, this is a list of the best movies you'll see get made over the next few years. Sometimes.
The 2017 Black List has been revealed, so take a look at the titles and the attached talent. You may very well be seeing some of these movies realized on the big screen pretty soon.
But first: some statistics. Since the creation of the Black List in 2005 by development executive Franklin Leonard, more than 300 spotlighted films have been made, grossing $26 billion at the international box office and winning 50 Academy Awards. 10 of the past 20 Best Screenplay winners at the Oscars were featured on the Black List.
Previous Black List scripts include Adventureland, Prisoners, Whiplash, Spotlight, Zodiac, In Bruges, Juno, The Wolf of Wall Street, Looper, The Social Network, The Wrestler, Michael Clayton, Argo, The Prestige, There Will Be Blood, Inglourious Basterds, The King's Speech, Take This Waltz, Arrival, John Wick, Manchester by the Sea, and many, many more successful and acclaimed films. Last year's list included several noteworthy 2017 releases, including The Post and I, Tonya.
Past editions of the list have also included Hancock, Meet Dave, Transcendence, Dirty Grandpa, Abduction, Snow White and the Huntsman, Abraham Lincoln: Vampire Hunter, 47 Ronin, Yes Man, Passengers, Seven Pounds, and Dracula Untold. In other words, this list doesn't immediately equal quality, as "most liked" is purely subjective and it's very, very easy to screw up a good screenplay when you actually try to film it.
So, without further ado, here are the films featured on the the 2017 Black List. Let's see how many of them get made over the next few years.
All My Life by Todd RosenbergAmerican Tabloid by Adam MorrisonArc of Justice by Max Borenstein and Rodney BarnesThe Boxer by Justine Juel GillmerBallerina by Shay HattenBios by Craig Luck and Ivor PowellBrosio by Mattson TomlinBreaking News in Yuba County by Amanda IdokoCall Jane by Hayley Schore and Roshan SethiCancer Inc by Marc MacalusoCome As You Are by Zach BaylinDaddio by Christy HallDon't Be Evil by Gabriel Diani, Etta Devine and Evan BatesDorothy & Alice by Justin MerzEscape by JD Payne & Patrick McKayEscape from the North Pole by Paul Laudiero & Ben BakerThe Expansion Project by Leo SardarianThe Fifth Nixon by Sharon HoffmanFubar by Brent HymanGadabout by Ross EvansGeorge by Jeremy Michael CohenThe Great Nothing by Cesar VitaleGreen Rush by Matt TenteGreenland by Chris SparlingThe Grown Up, by Natalie KrinskyHack by Mike SchneiderHealth and Wellness by Joe EpsteinThe Heart of the Beast by Cameron AlexanderHughes by Andrew RothschildInfinite by Ian ShorrInnocent Monsters by Elaina PerpelittJellyfish Summer by Sarah Jane inwardsJihotties by Molly PratherKate by Umair AleemKeeper of the Diary by Evan Kilgore and Samuel V. FrancoKey of Genius by Daniel Persitz and Devon KligerKill Shelter by Eric Beu and Greg MartinThe Kingbreaker by Andrew Bozalis and Derek MetherLet Her Speak by Mario CorreaLiberation by Darby KealyLittle Boy by Hayley Schore & Roshan SethiLionhunters by Will BeallThe Lodge by Veronika Franz and Severin FialaMad, Bad, and Dangerous to Know by Jade BartlettThe Man from Tomorrow by Jordan BarelMeat by Logan MartinThe Mother by Misha GreenMoxie by Heather QuinnNewsflash by Ben JacobyOn by Ryan Jennifer JonesOne Thousand Paper Cranes by Ben BoleaThe Other Lamb by Catherine S. McMullenPanopticon by Emily JeromeThe Poison Squad by Dreux Moreland and Joey DePaoloPower by Mattson TomlinThe Prospect by Ben EpsteinQueen Elizabeth by Shatara Michelle FordRodney & Sheryl by Ian MacAllister-McDonaldRuin by Matthew Firpo and Ryan FirpoRuthless by John SwetnamThe Savoirs by Travis Betz and Kevin HamedaniSkyward by Joe BallariniSleep Well Tonight by Freddie SkovThe Sleepover by Sarah RothschildSocial Justice Warrior by Emma Fletcher & Brett WeinerStrongman by Nicholas Jacobson-Larson & Dalton LeebThe Thing About Jellyfish by Molly Smith MetzlerThis Is Jane by Dan LoflinTrapline by Brett Treacy and Dan WoodwardV.I.N. by Chiara TowneValedictorian by Cosmo CarlsonWhen in Doubt, Seduce by Allie HaganWhen Lightning Strikes by Anna KlassenWhere I End by Imran ZaidiThe White Devils by Leon Hedrix IIIWyler by Michael Moskowitz