POTD: See 'The Simpsons' House Reimagined In Eight Different Architectural Styles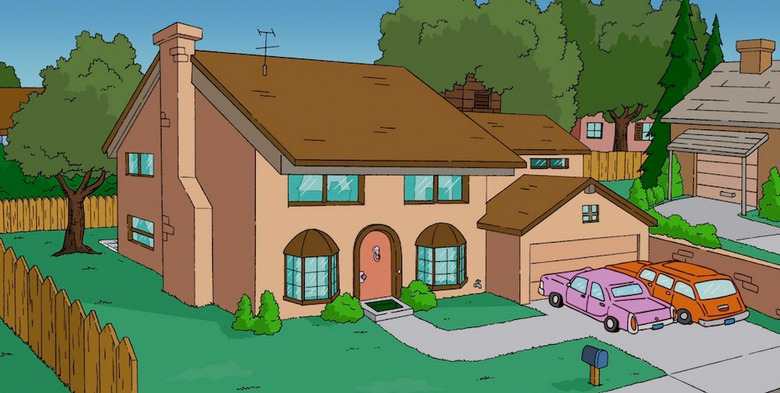 You'd be hard-pressed to find a more iconic television residence than that of the house in which The Simpsons reside. Located at 742 Evergreen Terrace in Springfield, Somwhere, the two-story house is easily recognizable, and not just because it's a cartoon. But what if the house was given a makeover?
Don't worry, The Simpsons creators and executive producers aren't looking to overhaul the house that The Simpsons have called home for 29 seasons and counting. But some architecture experts decided to give The Simpsons house a drastic change by redesigning it in eight different styles. It's a pretty cool little project.
Here's The Simpsons house redesigned, courtesy of the folks at Home Advisor (via Nerdist):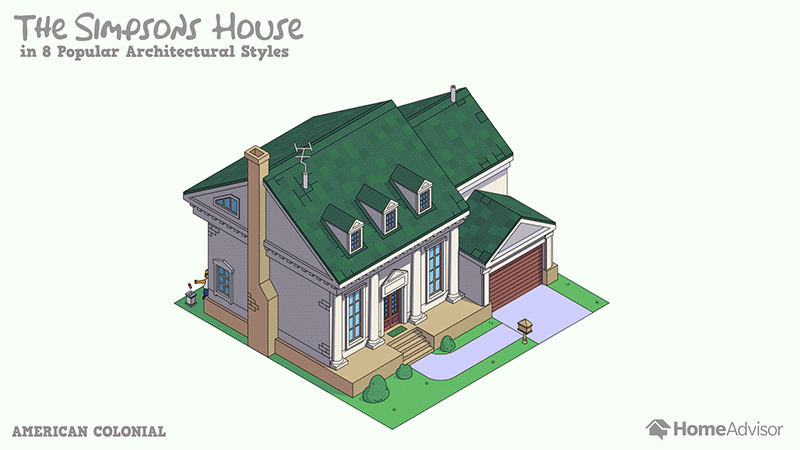 In case you're having trouble with the GIF, here are the eight architectural styles used in this project:
1. Tudor
2. Colonial
3. Log Cabin
4. Victorian
5. Cape Cod
6. Mediterranean
7. Art Deco
8. Contemporary
Notice how they keep the same traits across the house, but the exterior aesthetic just changes slightly. There's still a chimney on the left side of the house (though it's replaced by just a satellite dish on one of the designs), and there's always a garage and the same general placement for the windows.
These designs almost feel like what we might see in some kind of Treehouse of Horror alternate reality of The Simpsons house if they lived somewhere else entirely. If you'd like to know more about each of the architectural styles, check out the full write-up over at HomeAdvisor. Maybe one day you can have a home designed just like one of these. Or you can try to create The Simpsons house in real life just like FOX did back in 1997.