'Spider-Man: Into The Spider-Verse' Trailer: The Webslinger Expands Into Animation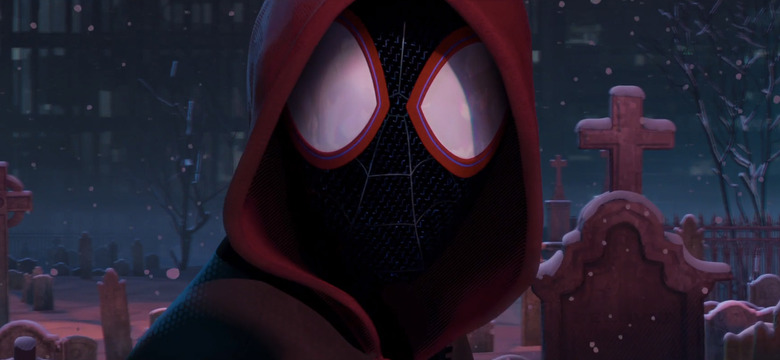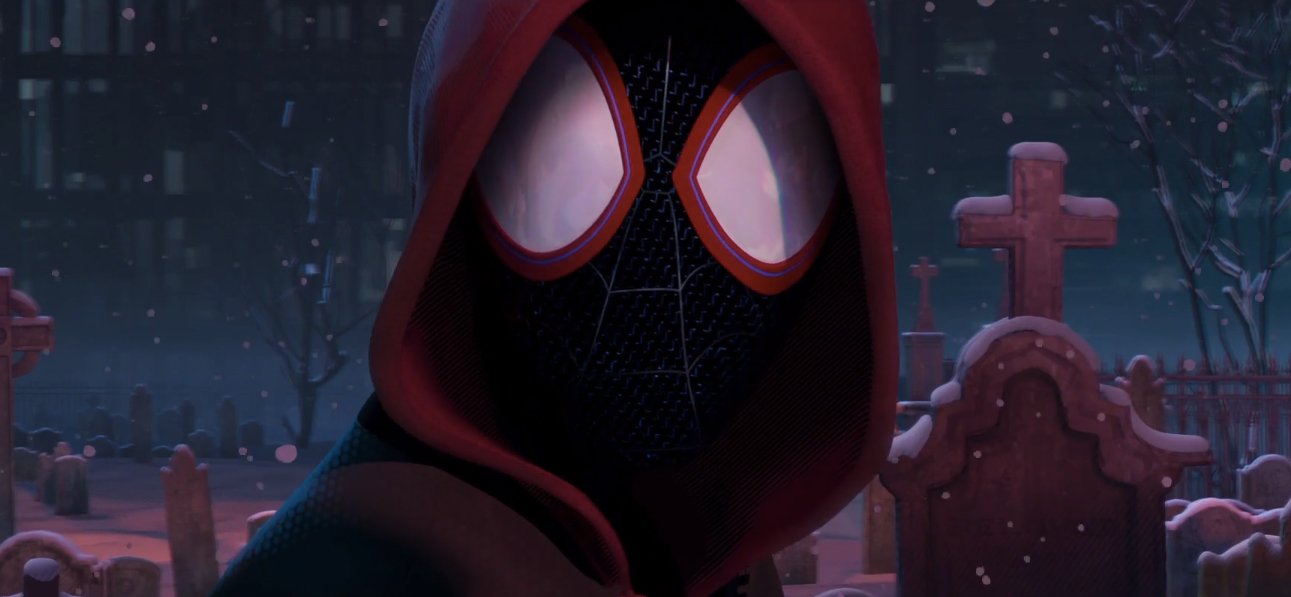 Right now fans are enjoying the most recent iteration of Spider-Man played by Tom Holland being part of the Marvel Cinematic Universe. But Sony Pictures is still doing everything they can to milk the rights to all of the characters from the webslinger's comic book universe in every other form. There's a Venom spin-off in production right now, Silver and Black focusing on Silver Sable and Black Cat (which may launch a female Spider-Man universe), and even a Morbius the Living Vampire movie. But there's also a whole new Spider-Man on the way.
No, we're not getting yet another live-action reboot of Spider-Man, but instead Sony Pictures is delivering an animated Spider-Man movie focusing on Miles Morales as your friendly nieghborhood wallcrawler. Today they announced the official title for the project to be Spider-Man: Into the Spider-Verse, and the first trailer arrived along with it.
Watch the Animated Spider-Man: Into the Spider-Verse Trailer
The animation style here is not what we were expecting, but it looks fantastic. It's almost like a big budget version of the cel animation style of Spider-Man: The New Animated Series from MTV from way back in 2003. Plus, we get confirmation that there are multiple versions of Spider-Man in this new animated universe.
In the comics, Morales gets his powers after a genetically enhanced spider at the abandoned labs of Osborn Industries ended up in the bag of his uncle Aaron Davis, a career criminal. The bite gave him super-human abilities like camouflage, increased agility, as well as some sort of stun blast, not to mention all of the signature powers of Spider-Man.
Initially, Miles Morales is reluctant to use his powers as a superhero, but he comes around after the original Spider-Man dies while trying to save his family. It's unclear just how much of Morales' comic origins will be used to bring the character to life on the big screen, but it's the title of this movie that's the most intriguing.
While you might think that the "Spider-Verse" part of the title is merely a name for the universe in which Spider-Man exists, comic fans know that this title opens up the door to all sorts of possibilities for other characters to get their own movies. That's because the Spider-Verse storyline saw an entity known as Morlun traversing time, space and all the Marvel multiverses to kill all of the known Spider-Mans. He succeeds in killing 42 of them when all is said and done.
The inclusion of Spider-Verse in the title doesn't necessarily mean we'll see that storyline play out, but it does open up the possibility of seeing a bunch of other Spider-Man movies, such as Spider-Man 2099. Furthermore, we could see characters like Spider-Gwen, Silk, Spider-Woman and more end up getting their own movies. This is all speculation for now, but knowing Sony Pictures, they'll want to expand their grip on Spider-Man in plenty of ways while they share the primary Spider-Man with Marvel Studios.
Dope star Shameik Moore is playing Miles Morales, the first black and Latino version of Spider-Man that will be seen on the big screen. Moore will be joined by Moonlight star Mahershala Ali as Aaron Davis and Atlanta star Brian Tyree Henry as Jeffierson Davis. The cast also includes Liev Scheriber as the film's villain, though we don't know who he's playing yet.
Peter Ramsey (Rise of the Guardians) and Bob Persichetti are directing the movie with Rodney Rothman (22 Jump Street), who also wrote the script with The LEGO Movie co-director Phil Lord.
Spider-Man: Into the Spider-Verse hits theaters on December 14, 2018.