'Scary Stories To Tell In The Dark' Gets An Exciting New Director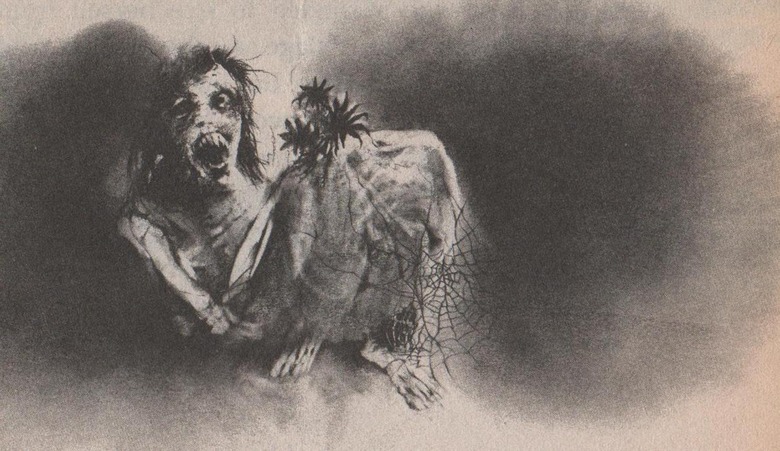 The story here could focus on the news that Guillermo del Toro is no longer directing CBS Films' adaptation of Scary Stories to Tell in the Dark, the book series that traumatized a generation of kids (including yours truly). However, the big news here is that they've found one hell of a replacement for the Shape of Water director in Norwegian director André Øvredal, one of the most exciting directors working in genre cinema at the moment. The short version: this could be really, really cool.
The long version: Deadline reports the del Toro has vacated the director's chair on the adaptation, but he will still produce alongside Sean Daniel, Jason Brown and Elizabeth Grave. Del Toro stepping down is actually the least surprising news in the world. The brilliant director behind Pan's Labyrinth and the Hellboy films has a habit of attaching himself to more projects than a single human could possibly handle, which means we end up reporting on more unmade del Toro films than we do finished del Toro films. And that's a shame! Plus, he's said that he plans to take a year off from directing after The Shape of Water (which is garnering considerable Oscar buzz). There's nothing surprising about that news.
So let's focus on the surprising news, the news that should get you excited. Del Toro's replacement is André Øvredal, whose playful and adventurous Trollhunter is one of the best found footage horror movies ever made and whose The Autopsy of Jane Doe is, quite frankly, one of the smartest and scariest horror films of the past decade. This guy is the real deal and the fact that there was a six year gap between those two movies is criminal. The thought of him being handed a studio budget to adapt some of the freakiest books of all time is thrilling. He's one of the very few names that makes me feel perfectly fine about a director swap. Sorry, Mr. del Toro.
For those whose childhoods weren't scarred by them, know that the Scary Stories to Tell in the Dark books were horror story collections, assembling folklore, tall tales, and urban legends and transforming them into straightforward, bite-sized short stories that were pitch-perfect for young readers. But if Alvin Schwartz's prose is a perfect example of restraint, Stephen Gammell's iconic illustrations are a perfect model for anyone wanting to scare the shit out of kids. These inky nightmares were temporarily replaced in new editions a few years ago, but the outcry was heard far and wide. There is no Scary Stories to Tell in the Dark without these images. Hopefully, Øvredal isn't afraid to borrow their style often. Because why not lean on the scariest part of the book you're adapting?
But how do you adapt a series of books that is made up entirely brisk short stories? Deadline reports that the film "follows a group of young teens who must solve the mystery surrounding sudden and macabre deaths in their small town." Honestly, I was hoping we'd see a horror anthology adapting several of the books' more noteworthy tales, but I'm still excited to see a new Øvredal movie nonetheless.
Production begins on the film next summer. No release date has been set.