Stephen King's 'Pet Sematary' Rising From The Grave In 2019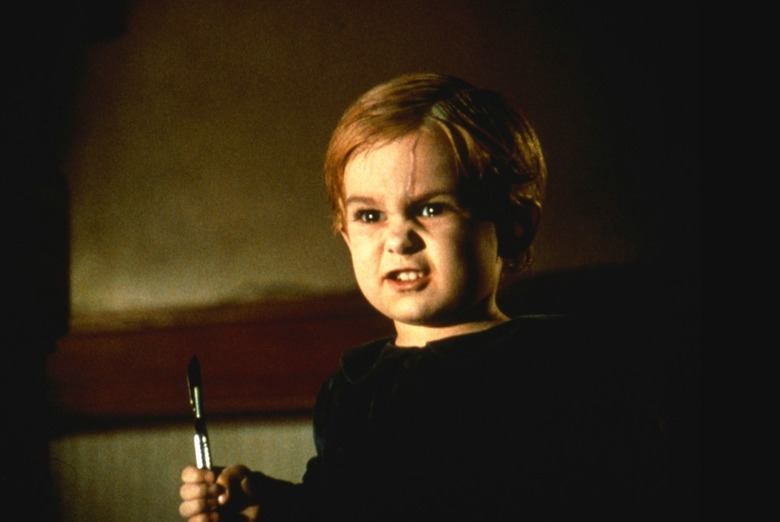 We've been hearing about a new adaptation of Stephen King's Pet Sematary for years now as directors have come and gone. All it took to give it some momentum was another King adaptation becoming an unlikely box office juggernaut.
In all official statements, Paramount setting a release date for the new Pet Sematary surely has nothing to do with It grossing nearly $700 million worldwide earlier this year. But come on, let's get real. We're going to see a whole bunch of new Stephen King adaptations arrive in the next few years and they're all going to be chasing that sweet, sweet It money.
According to Variety, Paramount will release Pet Sematary on April 19, 2019. It is the first film to snag that release date.
Originally published in 1983, Pet Sematary is one of King's darkest books, which is saying an awful lot. In fact, the prolific horror author famously wrote it and decided to not publish it, only dusting it off when he needed one more novel to fulfill a contract. It's bleak stuff, following a family that moves into a new house next to a mysterious burial ground (the sign reads "Pet Sematary") that brings back to life whatever dead thing is buried in it. As you can imagine, terror ensues. It's one of King's least fun books, but it is also undeniably riveting and grotesque and terrifying.
Pet Sematary was previously adapted into a 1989 film directed by Mary Lambert. It is a pretty good adaptation, the kind of horror movie that is scary enough that certain scenes linger in the mind even as the rest of the film doesn't hold up as well as the source material. It was followed by a 1993 sequel that only those accused of heinous crimes should be forced to watch.
A proper adaptation of Pet Sematary needs filmmakers who are willing to commit to the story's unrelenting darkness and Paramount seems to have found some in directors Kevin Kolsch and Dennis Widmyer. The duo previously directed Starry Eyes, a stomach-churning horror film that begins as a slow moving engine of dread before unleashing mayhem in its final act. It's brutal stuff, the kind of movie that suggests they won't be watering down King's work.
In the meantime, you have plenty of options to get your Stephen King movie fix. It hits home video soon while Gerald's Game and 1922 (both very good) are streaming on Netflix. As long as you ignore The Dark Tower (and everyone ignored The Dark Tower), the world of Stephen King adaptations has never been more exciting.