'Bohemian Rhapsody' Replaces Bryan Singer With 'Eddie The Eagle' Director Dexter Fletcher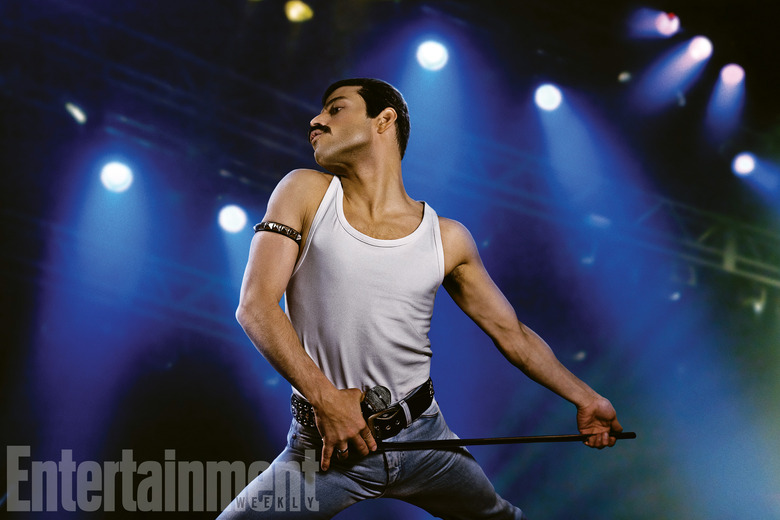 A few days ago, Bryan Singer was fired from his position as director of the Freddie Mercury biopic Bohemian Rhapsody. And while the finger-pointing between filmmaker and studio continues, 20th Century Fox has already lined up their replacement: Dexter Fletcher, the English actor and director whose most recent credit behind the camera is the 2016 Olympics drama Eddie the Eagle.
Variety has the story, noting that Fletcher already has a relationship with Fox, who distributed Eddie the Eagle. Interestingly, Fletcher was one of the names in the running to direct before Singer officially signed on, so everything has come full circle (and the folks at Fox are probably wishing they had just hired him in the first place and avoided all of this drama).
It remains to be seen how much of Bohemian Rhapsody will be Fletcher's and his much of it will be Singer's. Only two weeks of production remained when Singer was fired when he failed to return to the London set of the film, which stars Mr. Robot's Rami Malek as Queen frontman Freddie Mercury.
When Ron Howard famously took the reins of Lucasfilm's Han Solo film after original directors Chris Miller and Phil Lord were fired earlier this year, he reshot large chunks of the film under the supervision of the studio – he effectively made it his own. The question now is whether Fletcher is coming on as an emergency surgeon to save the production and patch it all back together or if he'll be allowed to reshape the film beyond Singer's original vision. As for who will get the final director credit...well, that's something for the Directors Guild of America to decide.
Although best known for Eddie the Eagle, a goofy and endearing sports dramedy about a woefully unqualified Olympics skier, Fletcher has musical experience, having helmed 2013's Sunshine on Leith. He is also a veteran actor, having appeared in projects like Lock, Stock and Two Smoking Barrels and Band of Brothers. His experience in front of the camera will probably go a long way toward establishing a rapport with Malek, who reportedly clashed with Singer on multiple occasions.
In any case, Fletcher is finally behind the camera on a a musical biopic, something that he clearly  wants. After all, he's also lined up to make films about The Kinks and Elton John. So why not also make a film about Freddie Mercury?
Bohemian Rhapsody is still expected to hit theaters on December 25, 2018.