'Saturday Night Live' Shows You How To Pronounce Saoirse Ronan's Name In A Solid Episode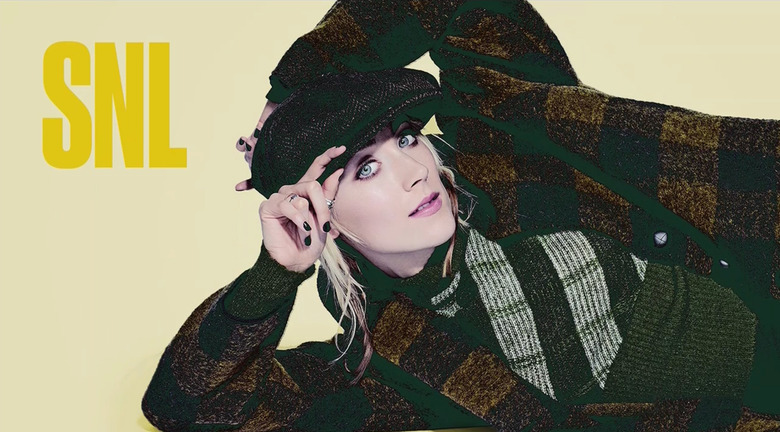 This weekend brought the first of the final three episodes finishing out 2017 for Saturday Night Live, and we got to see the wonderful Saoirse Ronan (Lady Bird, Brooklyn) make her hosting debut. The New York native brought her signature Irish brogue to Studio 8H, and she couldn't have been more comfortable among the seasoned comedians of SNL.
But how was the episode? Thankfully, this was a solid episode of Saturday Night Live with the right mix of satire, oddity and even a couple of sketches that felt like they went against the grain of the more popular SNL sketch formulas. We run through the best and worst sketches of the Saoirise Ronan hosted Saturday Night Live below
The Best
Welcome to Hell – For everyone who has felt overwhelmed by all the sexual harassment accusations happening pretty much every day for the past couple months, the female cast members of Saturday Night Live created a music video to welcome us all to what life is like for women every day. The fact that this is modeled like a Katy Perry music video makes it all the more perfect as they point out all the things that are ruined by the presence of rampant sexual harassment.
The Race – I'm not sure how this didn't end up in the 10-to-1 spot, but I'm hoping it's because Lorne Michaels realized how brilliant it was. This plays out like a quirky short film rather than a sketch. The 1980s visual style and costume design combined with the escalation of weird made me love this sketch so much.
Floribama Shore – I just so happened to catch a commercial for this completely real new MTV show not too longer ago, and this send-up of the latest reality trash trying desperately to be the next Jersey Shore couldn't be better. Everyone is hilarious in this sketch, and I love the dark turn it takes at the end when the hurricane ends up claiming one of the housemates. Now if we could get the real show's cast to be taken out by a hurricane, that would be great.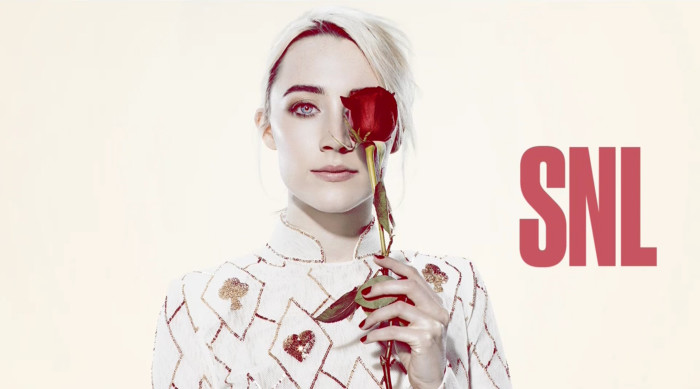 The Average
Late for Class – For the first few minutes of this sketch, I thought I had a shoe-in for the worst sketch of the night. Even the live audience, who chuckles out of politeness most of the time, was not laughing at all. Freshman cast member Luke Null wasn't pausing for laughter either though, and I was ready to predict his firing after just one season. But then the sketch takes a turn, and I laughed so hard. I don't want to spoil it, but this sketch has a great twist. Unfortunately, after the twist there are some flat jokes and a poor ending. Otherwise, this would have been one of the best.
American Girl Store – The premise of this sketch is great, and Mikey Day does a fine job of executing the weird grown man caught in an explosion at the American Girl store. But at the same time, it didn't quite feel like it lived up to its full potential. However, when the sketch slowed down, the cut back to reactions from the news team helped liven things up a bit.
Return Counter – It's been awhile since SNL has done a sketch with a parade of different characters like this with no real progression. The premise is centered around a cavalcade of odds characters coming to a K-Mart return counter who just keep getting weirder and weirder. It almost felt like a written version of an improv game which was enjoyable, but not exactly a home run.
White House Christmas – While the use of A Christmas Carol parody livened up the increasingly stale political sketches on SNL this season, it wasn't quite enough to raise the hilarity. Though the appearance of Kate McKinnon as Hillary Clinton as one of the Christmas spirits was a fantastic touch, it still didn't make this sketch rise above just being average.
The Worst
Aer Lingus – Though the perpetually cheery and lackadaisical nature of Aer Lingus was mildly amusing, this sketch was more charming than funny. The presence of the dogs only added to that feeling, and the cunnilingus joke felt too easy. This sketch wasn't exactly terrible, but it was definitely on the low end of the episode.
Bachelor Auction – It looks like SNL is trying to turn Peter Davidson's Chad character into the kind of character who can pop up in any sketch. That's fine, but this sketch did not make a good use of the character. If anything, the kind of things that Chad had to do in this sketch kind of took away form the traits of what makes the character funny. For example, that Jim Carrey as the Grinch impression was far too good for Chad. While the women in this sketch were entertaining, the sketch never really felt like it came together.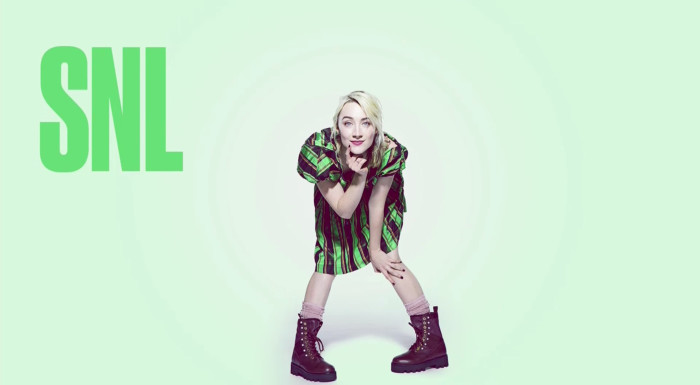 Weekend Update
While Colin Jost and Michael Che took some decent shots at Donald Trump and Matt Lauer, this particular edition felt a little clunky and stale. There were some good punchlines here and there, but otherwise the duo just didn't feel like they had a polished line-up of jokes this time.
Theresa May – Though Che and Jost didn't quite have what it takes to make Weekend Update great this week, Kate McKinnon ended up saving it with another fantastic character. This time, it's the tame insults of British Prime Minister Theresa May taking the spotlight, and while it wasn't quite as good as her Angela Merkel, this was still great.
The Duncans on the Kama Sutra – This was an odd duo to bring on Weekend Update, but it was nice to see Leslie Jones fit into a character like this who didn't require her to yell or be sassy. Pairing her with Mikey Day made it even better, and the names of all those sexual positions along with the diagrams accompanying them sealed the deal.
The Host
Saoirse Ronan may not be known for her comedic chops, but after seeing her on SNL, all I want is to see her star in some kind of comedy. What made her hosting debut on SNL great was that her acting chops made her the most comfortable in each sketch. She really became each character she played and never felt like she was just appearing in sketches for fun, which can be a problem for some dramatic actors who come to SNL for the week. Even more impressive was that she did it without stumbling through any sketches or even breaking character.
The MVP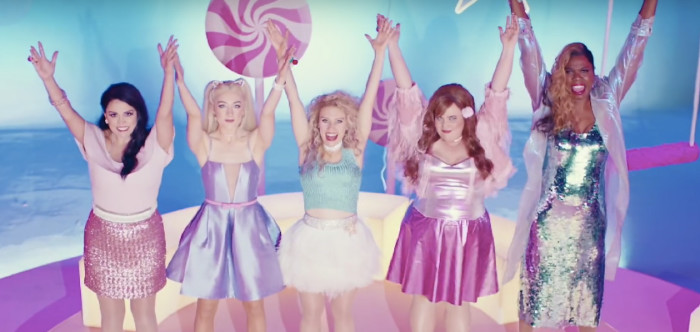 The Women of SNL – Kudos to the female cast members of Saturday Night Live for coming together with that Welcome to Hell sketch to remind us all just how shitty it is for women to merely exist on this planet. They consistently have to be reminded of all the places and things that are dangerous for them to do, all because men can't be trusted to not be scumbags.
The Final Word
This was a good way to kick off the final trio of episodes of 2017. Saoirse Ronan was a solid host, and the episode overall was pretty good. Political satire still falters, but this has allowed SNL to venture in to other areas, making for some fantastic original sketches with unique premises. Here's hoping that the next episode with James Franco on December 9 keeps the momentum going.