Netflix's 'Umbrella Academy' Series Adds 'Game Of Thrones,' 'Misfits' Alumni To Cast Led By Ellen Page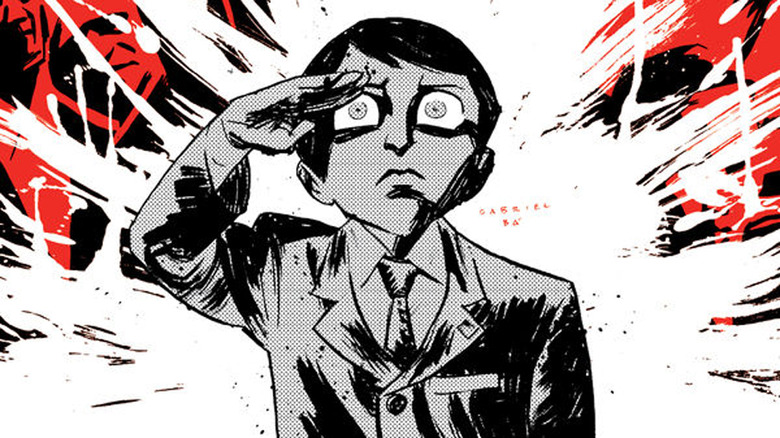 Netflix's newest comic book adaptation is only getting more super, with a cast rounded out with stars from Game of Thrones, Hamilton, Misfits, and more.
The Umbrella Academy series has found its main cast, adding Tom Hopper as Luther, Emmy Raver-Lampman as Allison, David Castañeda as Diego, Robert Sheehan as Klaus, and Aidan Gallagher as Number Five. They join Ellen Page (who joined the series last month), who plays Vanya.
Umbrella Academy is a departure from Netflix's other superhero series — Marvel's gritty and street-smart Daredevil, Jessica Jones, Iron Fist, Luke Cage, and The Punisher — as an adaptation of a stylized and surreal set of Dark Horse Comics graphic novels by My Chemical Romance singer Gerard Way. The original graphic novel is set in an alternate timeline in which John F. Kennedy was never assassinated, and follows a group of adopted super-powered misfits who are raised by an eccentric millionaire to become a team of superheroes.
Here's the official synopsis of the series:
The live action series follows the estranged members of a dysfunctional family of superheroes (The Umbrella Academy) – Luther, Diego, Allison, Vanya, Klaus and Number Five – as they work together to solve their father Reginald Hardgraves' mysterious death, while coming apart at the seams due to their divergent personalities and abilities.
Hopper, Raver-Lampman, and Sheehan are probably the biggest names of the bunch. Hopper played Dickon Tarly in season 7 of Game of Thrones and has appeared in British genre productions like Black Sails and Merlin, while Sheehan was best known for his role as the hotheaded criminal offender blessed with immortality in Misfits. Meanwhile, Raver-Lampman played Angelica Schuyler for the West Coast run of the sensational Broadway hit Hamilton.
Here are the character descriptions of Umbrella Academy provided by Netflix:
Tom Hopper (Luther): "Luther" was groomed by his father from an early age to be the leader of The Umbrella Academy – a responsibility that has always weighed heavily on him. He is resilient, a workaholic, and possesses the ability of heightened physical strength. Upstanding to a fault, Luther always tries to do the right thing, even if that means putting others before himself.
Emmy Raver-Lampman (Allison): "Allison" is beautiful, elegant, and a formerly world-famous movie star who possesses the power of suggestion – anything she says aloud comes to pass. Her life seems perfect from the outside, but her ability has undermined every relationship she's ever had. With her career on the decline and her marriage in shambles, she refuses to use her power as she seeks a more authentic life.
David Castañeda (Diego): "Diego" is a skilled, intense vigilante who has a real problem with authority. He isn't as naturally strong or smart as his siblings, so he's worked three times as hard for everything. Believing he should have been the leader of his family instead of his brother, he carries a massive chip on his shoulder that makes him hostile to just about everyone.
Aidan Gallagher (Number Five): "Number Five" appears to be a thirteen year old boy, but in actuality he is a fifty-eight-year-old man trapped in the body of a child. He doesn't suffer fools and is the smartest person in the room. He's haunted by the things he's seen and done, and is on the verge of losing his grip on reality.
Robert Sheehan (Klaus): "Klaus" is a drug addict and lovable mess of a human being and yet, if you ask him, any day now his life is going to turn around. He's a classic "middle child" – a disarming pleaser who is seemingly everyone's friend, but will rob you blind without thinking twice.
The series is still in development, with Steve Blackman set to serve as executive producer and showrunner. Way will act as co-executive producer, while the pilot script is being penned by Jeremy Slater. No release date has been confirmed.