Theme Park Bits: Sleeping Beauty Castle Transformation, Bob Iger's Possible Successor, And A New Disney Park Rumored For Tokyo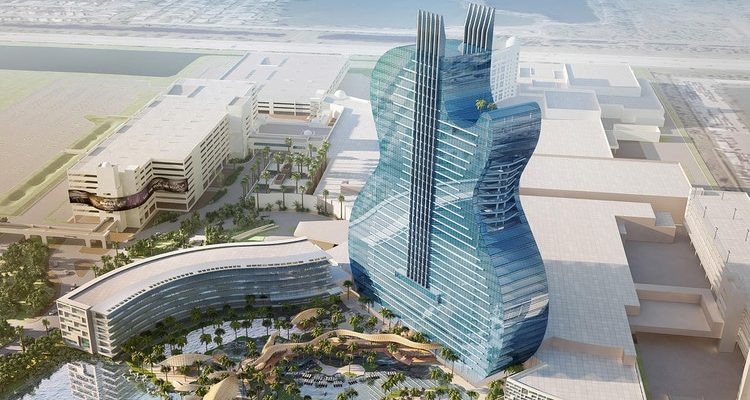 In this edition of Theme Park Bits:
The Chairman of Disney Parks and Resorts could follow Bog Iger as Disney CEO.
What does an abandoned SeaWorld look like?
Watch a behind-the-scenes video of Sleeping Beauty Castle transforming for Christmas.
The Disney Springs Christmas Tree Trail has expanded to a whopping 25 trees this year.
There are rumblings of a new Japan-themed Disney park coming to Tokyo.
And much more!
Chairman of @DisneyParks and Resorts Bob Chapek being considered for CEO Bob Iger's successor https://t.co/FCVtBF6E9M pic.twitter.com/DNOeryhtqt

— Inside the Magic (@InsideTheMagic) November 27, 2017
Bobs of the world unite: among the names being bandied about as a possible successor to Bob Iger is Bob Chapek, the Chairman of Disney Parks and Resorts.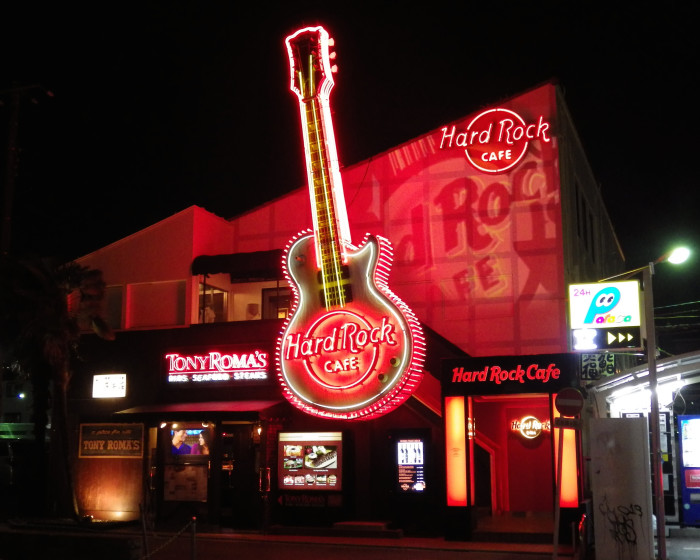 Central Florida boasts some of the earth's most impressive novelty hotels. Currently, a 450-foot guitar-shaped hotel does not rank among them. But that is about to change, as Hard Rock International has announced plans for just such a hotel: sort of the steroid-enhanced version of the iconic guitar sign that can be found outside many Hard Rock Cafes around the world. As the company chairman put it:
We think the architectural design in itself creates an amazing attraction. There is truly, with zero exaggeration, nothing like it in the world.
The hotel w/ a monorail running through it. A-frame bldg. at the #ContemporaryResort is still the coolest spot this side of #MarinaBaySands. pic.twitter.com/uvBFKUulNN

— Joshua Meyer (@TheGaijinGhost) August 27, 2017
Will this new Hard Rock Hotel rival Disney's Contemporary Resort in terms of novelty factor? You decide. In the meantime, Hard Rock also operates a hotel at Resorts World Sentosa, where Universal Studios Singapore is located. This is close enough on the map to justify pairing at least one night there with one night at the world-famous Marina Bay Sands. Some might say you have not truly lived until you have taken a dip in that hotel's infinity pool.
A former employee of SeaWorld Ohio was granted access to take pictures of the site where the park used to be. His Facebook post quickly went viral. What remains of the park now is in ruins ... Shamu's Happy Harbor no longer looks so happy.
Universal Studios Hollywood renaming Front of the Line to Universal Express. The change will take effect on December 5, 2017.https://t.co/9MHtq9ppWf

— Inside Universal (@insideuniversal) November 28, 2017
The "Front of the Line" name is no more as Universal Studios Hollywood renames its ticket to Universal Express.
First Look: Loki makes his debut alongside Thor during @DisneyCruise Line's #MarvelDayAtSea! https://t.co/70A1qof7K8 pic.twitter.com/z4N2KoPKBX

— Disney Parks (@DisneyParks) November 29, 2017
If the trailer for Avengers: Infinity War roused emotion from you like no other movie trailer this year (save perhaps for the final Last Jedi trailer), you might be interested to see Loki make his debut alongside Thor in the Marvel Day at Sea.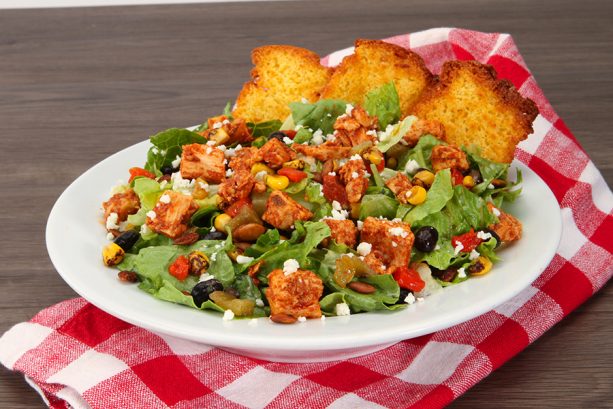 Don't peruse the new menu at Smokejumpers Grill in Disney California Adventure on an empty stomach. It will make you hungry; you might start gnawing. All that nervous energy would better be spent checking out the dates for Moonlight Magic 2018 at Disney California Adventure and Walt Disney World.
A couple weeks back, we mentioned in this column how Star Wars: Galaxy's Edge had celebrated a construction milestone, with Disney Cast Members gathering to sign a support beam that would top out the new land. When you see how huge the beam is and how many signatures it has on it, it immediately becomes clear why this was worthy of at least a passing mention.
Courtesy of Oh My Disney, the video above allows you to "go behind the scenes as Disneyland's Imagineers transform Sleeping Beauty Castle into a wintery wonderland for the holidays."
And now, some other Christmas bits...
PHOTO: Trader Sam's Enchanted Tiki Bar Releasing "Jingle Cruise" Elephant Mug This Weekhttps://t.co/MkNqlH6LcQ pic.twitter.com/5zHoNedkHq

— WDW News Today (@WDWNT) November 28, 2017
Have you been to see the Disney Springs Christmas Tree Trail at Walt Disney World? If so, you can use the hashtag "#DisneySprings" to share your best pictures on Twitter and Instagram, with a chance to be featured on Disney's social media handles. In its second year, the Tree Trail is only getting bigger and better. Via Disney Parks Blog:
The Tree Trail now boasts 25 Disney-inspired trees, including ten additions featuring iconic characters. Wondering what's new? Peter Pan, Robin Hood, Sleeping Beauty, Pinocchio, Snow White, Dumbo, Fantasia, and Lady and the Tramp now take center stage with trees themed to these beloved stories.
It's official! The #holiday season is here! Check out the extended hours at the #DisneySprings Christmas Tree Trail for everything from holiday shopping to entertainment and more! https://t.co/5uGEpl8XN6 pic.twitter.com/eZZe1lZDHx

— Disney Parks (@DisneyParks) November 29, 2017
Do you have a sweet tooth for holiday candy? If so, Disney Parks Blog also has a post looking at some of the confectionary delights available at Disneyland Resort this Christmas season. And they're not the only ones talking seasonal food ...
Despite the fact that sites like Disney Tourist Blog have ranked its parks as the two best in the world, a lot of Disney fans might not ever have the chance to visit Tokyo Disney Resort. Yet there is perhaps no better time to visit than in the next few years.From mid-April 2018 to mid-April 2019, Tokyo Disneyland is going all-out with a year-long celebration of its 35th anniversary. In 2020, it will put the finishing touches on a massive redevelopment project, with exclusive new rides and areas themed to Beauty and the Beast and Big Hero 6 opening just in time for the Tokyo Summer Olympics. You can meet Baymax at Epcot, but where else can you board the same ride vehicle as him?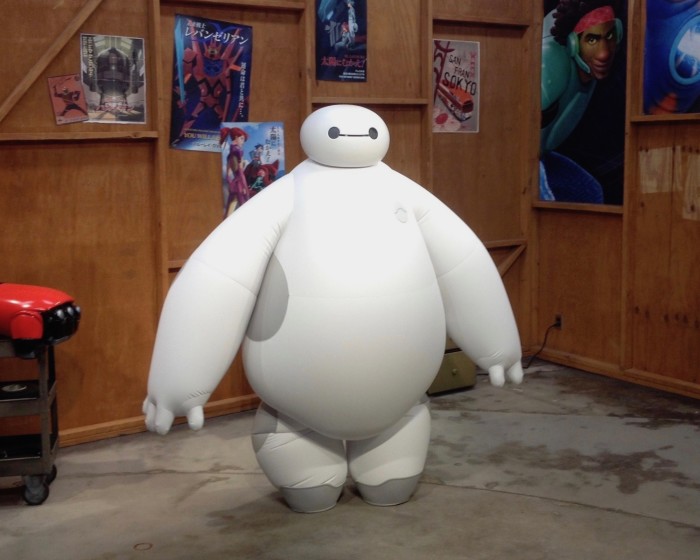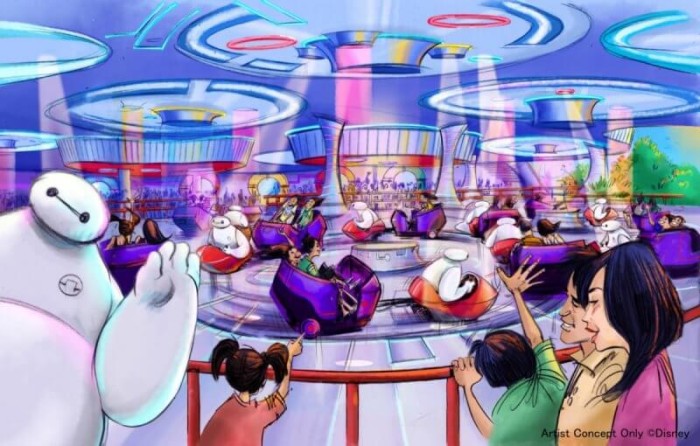 Over and above all this, comes the exciting news this week that the Oriental Land Company, the owner and operator of Tokyo Disney Resort, is looking to open "a new Japanese-themed park, similar to Disney California Adventure."
Right now, there is some conflicting information being reported about this on sites like Inside the Magic, Nerdist, Kotaku, and TDR Explorer. No official announcement is expected until next year. But if it comes to fruition, this new park would be the world's 13th full-fledged Disney theme park (not counting water parks). It would give Tokyo Disney Resort three parks, the most in the world next to Walt Disney World.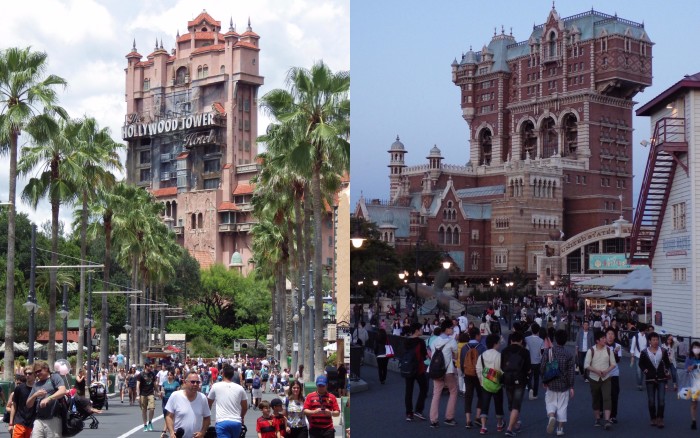 Incidentally, if making a trip to Tokyo is within the realm of possibility for you (or even if you are just curious to see how the Japanese parks currently compare), Part 2 of my article, "Differences Between Tokyo Disney Resort & Walt Disney World," is now up on the aforementioned TDR Explorer, an English-language site dedicated to Disney parks in Asia.
Growing up in Florida, Walt Disney World was always my home away from home. When I started frequenting Tokyo Disney Resort three years ago, I set about trying to exhaustively document the resort in pictures, in the belief that if people outside of Japan could see how cool it is, they would want to visit. That project is still ongoing, but this two-part article has allowed me to synthesize some of what I've learned into a comparative guide that might be useful for other parkgoers. For those interested, Part 1 of the article can be found here.