'Gremlins' Is Returning To Theaters In December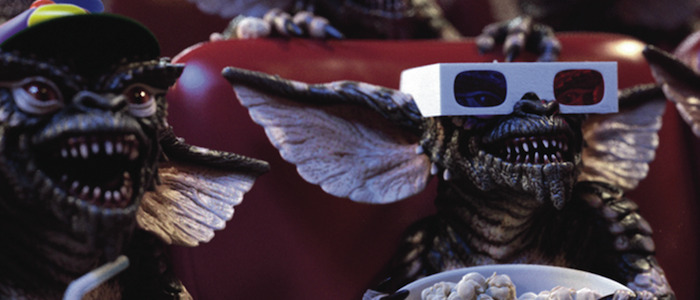 Around the holiday season, plenty of cinephiles like to throw around the names of their favorite unconventional Christmas movies. One of the movies consistently near the top of that list is Gremlins, the campy horror comedy from director Joe Dante and executive producer Steven Spielberg. If you haven't been fortunate enough to see Gremlins in theaters, or you have a loved one who has never had the pleasure of watching this holiday favorite, December has quite the opportunity for you.
Warner Bros. Pictures has announced that Gremlins will be returning to theaters beginning on December 8, but only at select theaters across the United States. Find out more about when and where you can catch Gremlins in theaters below.
First up, here's the trailer for the Gremlins: Rule Breakers screening event beginning next month:
The most important rule, the rule you can never forget, no matter how much he cries, no matter how much he begs, never feed him after midnight...
The tale of a cute and furry Christmas gift that multiplies into many, many, many terrifying Christmas gifts, GREMLINS is a sublimely perfect mix of comedy and horror. This December, Warner Bros. Home Entertainment presents a movie party celebration of the hilarious and wickedly scary 1984 film, featuring a special conversation with director Joe Dante that'll take you behind the scenes of this all-time classic.
Beginning life as a spec script by Chris Columbus that was championed by executive producer Steven Spielberg, what's amazing about GREMLINS is how everything works so, so well. Joe Dante's cast is splendid, featuring newcomer Zach Galligan, Phoebe Cates, Hoyt Axton, and the voices of Howie Mandel as Gizmo and Frank Welker as the big bad gremlin Stripe. The magic (and terror) gets brought to life via the pioneering pre-CGI creature work by Chris Walas, all punctuated by composer extraordinaire Jerry Goldsmith's incredible score.
There's quite a large list of theaters who will be getting the re-release of Gremlins, but many of them will be hosting the event on different days. Most of the locations are through the Alamo Drafthouse, Studio Movie Grill, iPic, Regal Cinemas, Harkins and Marcus Theatres (though there are some other smaller theaters involved), but they won't all have the movie at the same time. It will be hopping around various theaters starting December 8 and lasting through December 23 (with one final showing on December 26). You can get the full list of theaters and corresponding dates right here.
Along with the special screening of Gremlins, participating theaters will have a limited edition Gremlins t-shirt designed by Rhys Cooper, which is being released in conjunction with a whole new collection of Gremlins goodies from Mondo. We'll probably have more on that next month, so stay tuned.