Veteran Actor Rance Howard, Father Of Director Ron Howard, Has Died At 89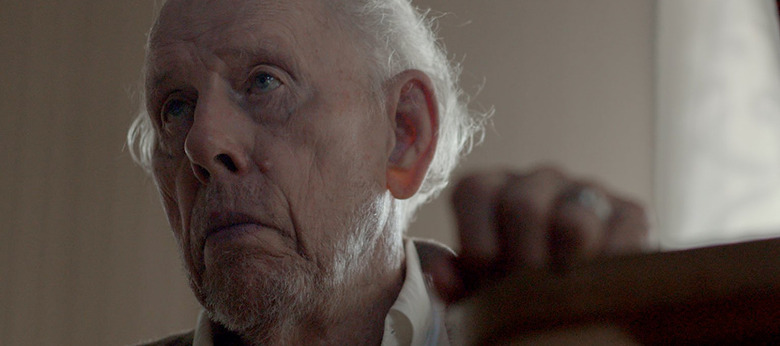 Today Ron Howard is an accomplished director who first got his start in show business as a child actor on classic television shows like The Andy Griffith Show. But we never would have seen the Happy Days star turn into the Oscar-winning director of A Beautiful Mind if it wasn't for the career of his father, Rance Howard. Sadly, the veteran actor who appeared in several of his son's films has passed away at 89. We remember the life and career of Rance Howard below.
News of Rance Howard dead came director from Ron Howard's Twitter over the weekend:
Clint & I have been blessed to be Rance Howard's sons. Today he passed at 89. He stood especially tall 4 his ability to balance ambition w/great personal integrity. A depression-era farm boy, his passion for acting changed the course of our family history. We love & miss U Dad.

— Ron Howard (@RealRonHoward) November 25, 2017
According to Turner Classic Movies, Rance Howard began his acting career at a young age in a touring children's theater, which would gradually turn into an adult career that saw him touring with Henry Fonda in a production of Mister Roberts before becoming the director of a repertory company called The Hilltop Theatre. Eventually, Rance Howard would hit the big screen in a film called Frontier Woman, which also marked the acting debut of his son, then known as Ronny Howard.
Like his son, Rance Howard began his career appearing in several classic television shows such as Combat!, The Fugitive, Night Gallery, Bonanza, Gunsmoke, The Waltons, Little House on the Prairie, and even a few episodes of The Andy Griffith Show. He would also appear in several movies with little Ronny Howard, including The Courtship of Eddie's Father (which marked the screen debut of Clint Howard), Village of the Giants and The Wild Country.
As his son Ron Howard began a directing career with his feature debut Grand Theft Auto, Rance Howard almost always had a role in whatever his son was working on. He appeared in Splash, Cocoon, Gung Ho, The Paper, Apollo 13, Parenthood, A Beautiful Mind, How the Grinch Stole Christmas, Frost/Nixon, Angels & Demons and more, most of which also featured his son Clint Howard as well.
Outside of working with his sons, Rance Howard enjoyed an eclectic career that also included roles in shows like Dynasty, Murder She Wrote, Baywatch, Tales from the Crypt, Seinfeld, Married with Children, Babylon 5, Just Shoot Me, Angel, Lie to Me, Workaholics, Grey's Anatomy, Kroll Show, Review, and The X-Files. Other feature film appearances included Innerspace, Far and Away, Little Giants, Ed Wood, Mars Attacks!, Independence Day, Sgt. Bilko, Small Soldiers, Joe Dirt, Walk Hard: The Dewey Cox Story, Georgia Rule, Valentine's Day, The Lone Ranger and Nebraska.
Rance Howard has a few upcoming projects that he had already completed, as well as some in post-production, and some in pre-production. It's nor clear how those projects will fare in the wake of Rance Howard's death, but it's good to know that we have more work from the veteran actor to look forward to, including the film Broken Memories, which will be released imminently (pictured above). Without Howard's longtime work, we may never have gotten to witness the careers of Ron Howard, Clint Howard and his granddaughter Bryce Dallas Howard. Our thoughts go out to his family and friends during this difficult time.