First 'Jurassic World: Fallen Kingdom' Footage Arrives Online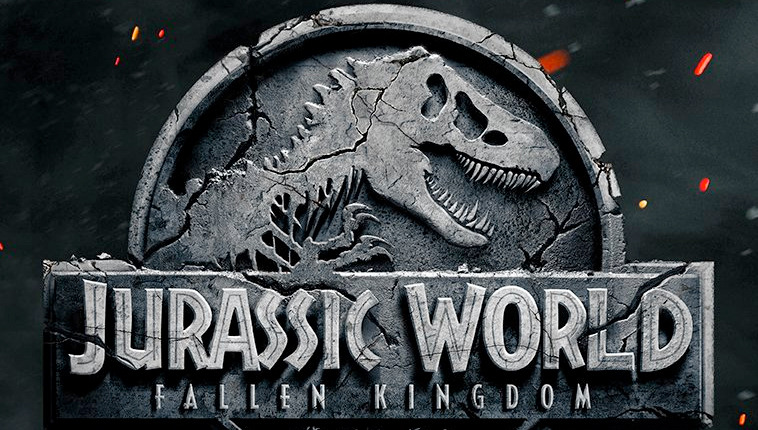 Jurassic World: Fallen Kingdom has been playing its cards close to the vest, but that may change soon. The secretive sequel to 2015's Jurassic World finished filming over the summer, but good luck finding any details beyond a handful of returning actors and a bigger handful of newbies, most of whom will probably get eaten by dinosaurs before the credits roll. But the first footage from director J.A. Bayona's sequel has arrived online and it features something for everyone...because everyone loves either Chris Pratt or baby dinosaurs, right?
The footage was revealed on Twitter by Colin Trevorrow, who directed Jurassic World and co-wrote Jurassic World: Fallen Kingdom with Derke Connolly. The out of context footage is presented as a Thanksgiving holiday message, a gift from the Jurassic family to everyone out there who likes these movies (which was a billion dollars worth of people two years ago).
So without further ado, here is the first Jurassic World: Fallen Kingdom footage:
From our Jurassic family to yours. @FilmBayona @PrattPrattPratt @BryceDHoward @LeDoctor #FALLENKINGDOM pic.twitter.com/KiR3et9Vx1

— Colin Trevorrow (@colintrevorrow) November 22, 2017
It's not much and the weird angle and jittery camera suggests that Trevorrow is actually filming a screen showing the footage (possibly in an editing bay?). But it's still a nice moment, with Pratt's Owen Grady sharing a tender moment with what appears to be a baby velociraptor. While I have mixed feelings on Jurassic World, the strongest part of the movie was Grady's relationship with the dinosaurs in the park and his affection and respect for these ancient creatures. We may not know what he's up to in the sequel, but at least we know that he's going to play nice with an adorable dino.
And if the rumor mill isn't misleading us, we'll see a whole lot more very soon. The first trailer is expected to arrive next month with Star Wars: The Last Jedi, with some suggesting that it could arrive as early as Thanksgiving.
Jurassic World: Fallen Kingdom is set to open on June 22, 2018. Chris Pratt, Bryce Dallas Howard, and B.D. Wong return from Jurassic World, with franchise stalwart Jeff Goldblum coming back as Ian Malcom. New cast members include Toby Jones, Rafe Spall, Justice Smith, Daniella Pineda, Ted Levine, Geraldine Chaplin, and James Cromwell.