Exclusive: 'Good Time' Behind The Scenes Clip Explores One Of 2017's Nastiest Thrillers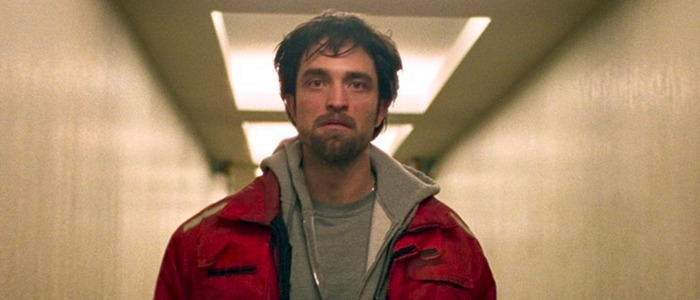 Good Time hits Blu-ray today, and in honor of the release, we have an exclusive behind-the-scenes clip for your viewing pleasure. The film, from directors Benny Safdie and Josh Safdie, focuses on a heist gone wrong and the deranged fallout. It also gives Robert Pattinson a chance to turn in one of the best performances of the year. Watch the Good Time behind the scenes clip below!
Josh and Benny Safdie, who helmed the breakout indie hit Heaven Knows What, are back with Good Time, an intense crime thriller that will lodge itself your brain and won't leave anytime soon. In Good Time, Robert Pattinson sets off on a wild one-night odyssey through the city's underworld as part of a plan to get his brother Nick (Benny Safdie) out of jail.
In an exclusive behind the scenes video from the Good Time Blu-ray release, the Safdie brothers talk a little about developing the film, and developing the character of Nick. They also discuss their decision to have Benny Safdie play Nick.
Good Time behind the scenes clip
In an interview around the time of the film's release, Benny Safdie was asked if any particular real-life person served as the inspiration for the character he plays, and the filmmaker replied that he himself was the inspiration, saying:
"I mean that in the most honest way. I feel I can relate to ... If I were to take certain aspects of my personality and heighten them, I could really feel that. I can feel certain emotional insecurities, emotional detachment, wanting to just kind of close in. If I ratchet that to 11, I would be that person."
Good Time was very well-received when it played the Cannes Film Festival, so much so that it brought the Safdie Brothers to the attention of none other than Martin Scorsese, who will serve as an executive producer on their next film. The film is also yet another break-out role for Robert Pattinson, who continues to choose very interesting projects in his post-Twilight days, including recent indie films like The Childhood of a Leader and the excellent The Lost City of Z.Good Time is now available on Blu-ray and DVD (look for our review of it in the next Blu-ray column). Here's the film's official synopsis:
After a botched bank robbery lands his younger brother in prison, Constantine Nikas (Robert Pattinson) embarks on a twisted odyssey through New York City's underworld in an increasingly desperate-and dangerous-attempt to get his brother out of jail. Over the course of one adrenalized night, Constantine finds himself on a mad descent into violence and mayhem as he races against the clock to save his brother and himself, knowing their lives hang in the balance.