New 'Terminator' Sequel Adds 'Hunger Games' Writer Billy Ray, New Character Details Emerge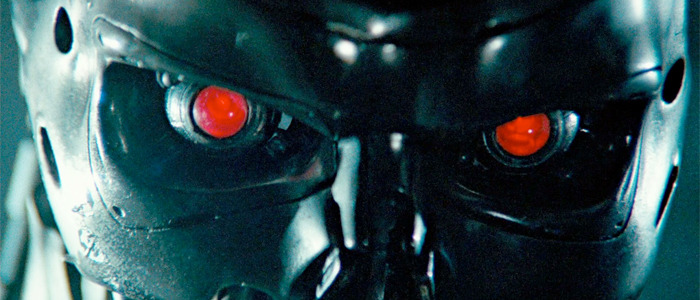 Against all odds, the Terminator franchise is being kept alive thanks to producer James Cameron. The crippled sci-fi film series now has a home at 20th Century Fox, and Cameron is hoping to spark the beginning of a new Terminator trilogy, complete with original stars Arnold Schwarzenegger and Linda Hamilton reprising their roles as the T-800 killing machine and Sarah Connor respectively.
The new Terminator sequel already had a team of writers on board that included David Goyer (Man of Steel), Justin Rhodes (Green Lantern Corps.), Charles Eglee (Dark Angel) and Josh Friedman (Avatar 2), but now they've added another writer to the process. The Hunger Games and Captain Phillips writer Billy Ray has been brought on board to give the script one final polish. While we don't know the story of this new Terminator sequel yet, some details on a couple new characters have emerged.
Variety announced the news of Billy Ray joining the writing team for what will be the sixth film in the Terminator franchise. However, much like the forthcoming Halloween sequel from David Gordon Green and Danny McBride, this new Terminator is supposed to be a direct sequel to Terminator 2: Judgment Day, effectively ignoring all the disappointing sequels that followed.
Though the story is still under wraps, Tracking Board reporter Jeff Sneider recently took to Twitter to deliver some details about a couple new characters. Reportedly producer James Cameron and director Tim Miller are looking for an 18-year old Mexican actress to play a young female lead by the name of Dani Ramos. They're also on the lookout for a Latin actor with fighting and stunt experience to play the new villain. Why are Hispanic actors specifically being sought? Well, aside from adding some diversity to the Terminator franchise, apparently the story might be set in Mexico City.
While I have little interest in seeing the Terminator franchise revived, having James Cameron directly involved certainly helps. Plus, with someone like Deadpool director Tim Miller behind the camera, we might finally see some innovation brought to a film series that desperately needs it. Of course, we've seen several Terminator sequels planned down the road before, only to have them fall apart. But if James Cameron can get four Avatar sequels together, then getting three more Terminator sequels shouldn't be a problem. We'll just have to wait and see what happens.
The untitled Terminator sequel is slated to hit theaters on July 26, 2017.