Get The 'Home Alone 2' VIP Treatment At The Plaza Hotel, New York's Most Exciting Hotel Experience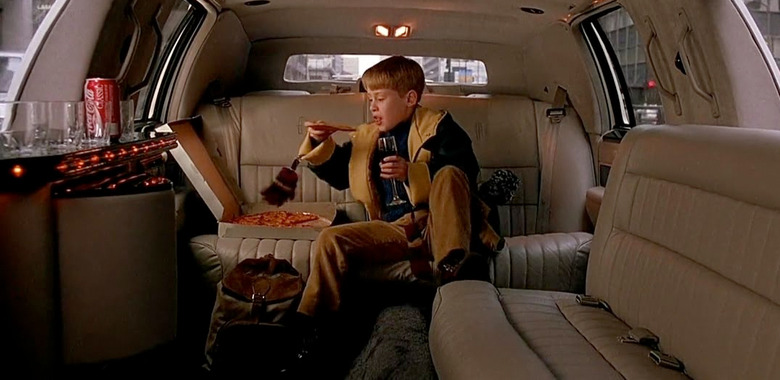 We're coming up on the holiday season, which means it will be time for the annual viewing of Home Alone. And while it might not be quite as celebrated, you can probably give Home Alone 2: Lost in New York another watch, especially since this year marks the 25th anniversary of the sequel. Or if you're one of the five hardcore Home Alone 2 fans out there, you can get your own VIP experience at a certain New York hotel.
When Kevin McCallister inadvertently ends up in New York City for Christmas instead of with his family in Florida, he checks into The Plaza. Now you can check into the same hotel and get a special Home Alone 2 experience inspired by Kevin's misadventures in New York City. Find out more below.
The Plaza's website has a rundown of all the special Home Alone 2 offerings they have available this holiday season. Some of the more basic offerings include a tour through the New York City skyline featuring photo opportunities with the Wet/Sticky Bandits, a special scene in Central Park, a custom photo booth experience, and a special 90s inspired menu with SpaghettiOs, gourmet 'Todd' pockets, Charcuterie Lunchables, Funyun Rings, and Sunny-D and Zima inspired cocktails. Um, all right.
But the more enticing offerings come in the form of a Home Alone 2 anniversary room package. Starting at $895, you can get a room at The Plaza which includes the aforementioned photo booth experience, a special edition paint can collection of all the Home Alone movies, a one-of-a-kind Home Alone 2 anniversary backpack and an "over-the-top ice cream sundae" made in your room, just like Kevin McCallister. For some reason there's no word on whether the room has one of those little refrigerators you have to open with a key.
There are also additions you can make to your package such as access to Wollman Rink, a 4-hour limousine ride through New York City (delicious cheese pizza not included), and a personalized vacation photographer (Flytographer) to capture all the memories you make while on the tour. You can also get express passes to the top of the Empire State Building, which is a little bittersweet since Kevin McCallister actually went to the top of the Twin Towers in Home Alone 2.
The Home Alone 2 experience will be available to book starting on December 1, 2017.