'Supergirl' Executive Producer Andrew Kreisberg Suspended Due To Sexual Harassment Allegations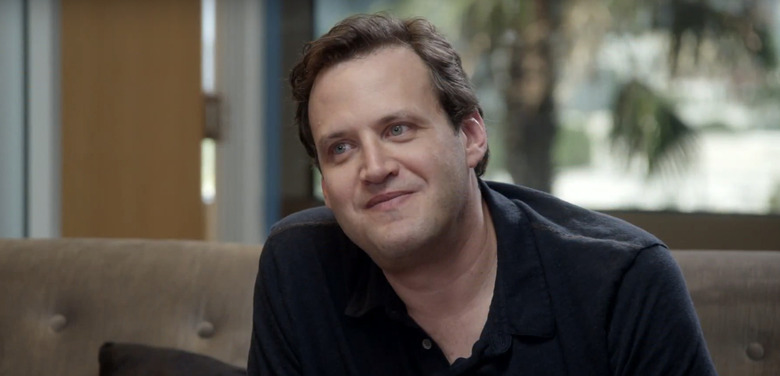 The nightmare that is Hollywood's epidemic of sexual harassment continues with another series of accusations surfacing in the world of comic book television.
Andrew Kreisberg, the executive producer of the Arrowverse television programs Arrow, The Flash, Supergirl and DC's Legends of Tomorrow, has been suspended after the Warner Bros. Television Group learned of several allegations of sexual harassment and misconduct brought to light by 15 women and four men who have worked with him.
Find out more on the news of Andrew Kreisberg suspended by Warner Bros. TV below.
Variety extensively reported on a statement from the Warner Bros. Television Group saying:
"We have recently been made aware of allegations of misconduct against Andrew Kreisberg. We have suspended Mr. Kreisberg and are conducting an internal investigation. We take all allegations of misconduct extremely seriously, and are committed to creating a safe working environment for our employees and everyone involved in our productions."
Fellow Arrowverse executive producers Greg Berlanti and Sarah Schechter offered up a statement on the matter as well:
"We were recently made aware of some deeply troubling allegations regarding one of our showrunners. We have been encouraging and fully cooperating with the investigation into this by Warner Bros. There is nothing more important to us than the safety and well-being of our cast, crew, writers, producers and any staff. We do not tolerate harassment and are committed to doing everything we can to make an environment that's safe to work in and safe to speak up about if it isn't."
Despite the fact that Variety has cited 19 sources for this story, Andrew Kreisberg is currently denying the allegations brought against him. None of the sources are prepared to be identified at this time for fear of losing their job or some other kind of retaliation, but many of those involved are women who were or are employees in various positions across these four DC Comics TV programs.
The various accusations against Andrew Kreisberg involve inappropriate touching, asking for massages from female staff members, kissing women without asking, making comments about women's appearances that are sexual in nature and more, all of which created a toxic, uncomfortable working environment. Many of the sources are telling similar stories that corroborate each others' accounts.
Kreisberg says, "I have proudly mentored both male and female colleagues for many years. But never in what I believe to be an unwanted way and certainly never in a sexual way." But all of the various accounts of his behavior seem to indicate otherwise. For details from some of these 19 sources, including men who witnessed his behavior around women, you can read Variety's full story on the matter over here.
This plague of sexual harassment in Hollywood needs to stop immediately. It seems like these accusations are only going to get worse before the industry can get better, but if that's what it takes so everyone working in Hollywood can feel safe and not have to worry about being mistreated, especially in a sexually explicit manner, then so be it.