Cool Stuff: That's No Moon, It's A 40th Anniversary 'Star Wars' Vinyl Soundtrack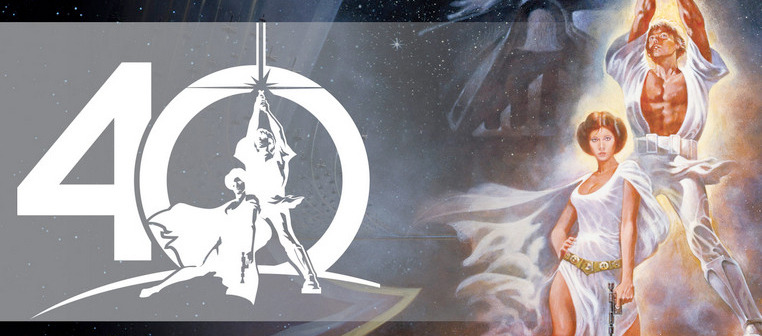 It's getting to the point where there are nearly as many different versions of the Star Wars soundtracks as there were home video releases of the Star Wars trilogy. The latest addition to the Star Wars soundtrack collection is a brand new 40th anniversary release of the soundtrack to Star Wars: A New Hope on vinyl.
Walt Disney Records is releasing a special edition Star Wars 40th anniversary vinyl soundtrack that not only comes with the entirety of the motion picture score by John Williams, but a couple other cool features as well. Find out more below.
Here's a look at the Star Wars 40th anniversary vinyl soundtrack from StarWars.com: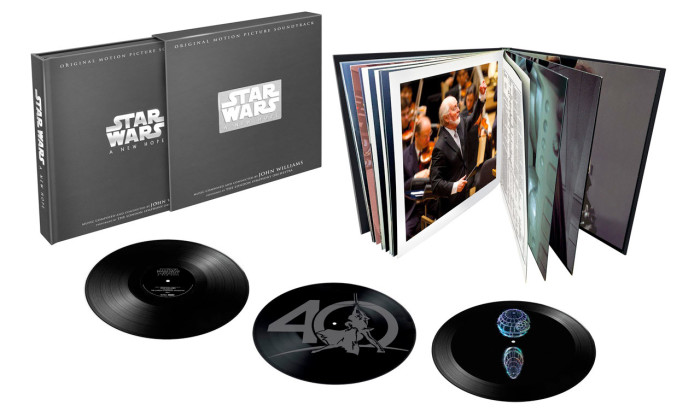 In addition to the 3-LP set that has all of the tracks from the film's score, this special edition release also has a 48-page hardcover book with two meaty essays about the music of Star Wars. There's "Tuning Up a Galaxy," written by Jeff Bond (Danse Macabre: 25 years of Danny Elfman and Tim Burton, The Music of Star Trek), which looks at how John Williams and the signature Star Wars theme changed film scores forever. Plus, there's "John Williams' Journey to Star Wars," which looks at the early career of John Williams, how he got the job scoring Star Wars and how his legacy continues to expand to this very day.
To sweeten the deal, the third LP in this Star Wars 40th anniversary vinyl soundtrack set has a 3D Death Star hologram on one side and the 40th anniversary logo on the other side.
This looks like a sleek new collectible for all the die hard Star Wars fans out there with a vinyl collection, but the pricetag is a little bit salty at $150. But Christmas is just around the corner, so maybe someone who loves you can send it your way. Either way, you can pre-order then Star Wars 40th anniversary vinyl soundtrack set right here, and it will be released on December 1.