Cool Stuff: Andrew DeGraff's New Cinemaps Include 'Guardians Of The Galaxy' And 'Terminator 2'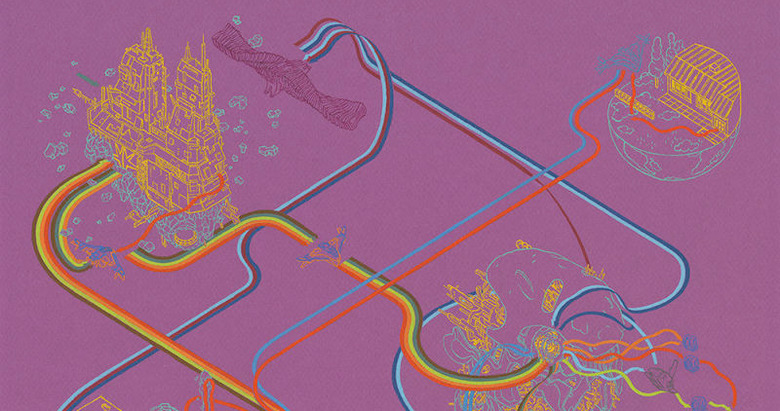 We may receive a commission on purchases made from links.
Everyone here at /Film loves artwork created in honor of our favorite movies and TV shows. One of our favorite artists is undoubtedly Andrew DeGraff, best known for creating a series of creations that have come to be called Cinemaps.
The Cinemaps series follows the paths of characters as they traverse around the various settings of their stories, tracing their path throughout cinematic locations. In honor of a new Cinemaps book collecting some of Andrew DeGraff's work, Gallery 1988 is hosting an art show featuring a bunch of new pieces, including maps for Guardians of the Galaxy and Terminator 2: Judgment Day. You can check both of the pieces out from the Cinemaps art show them out below.
Here's the new Cinemap for Marvel's Guardians of the Galaxy: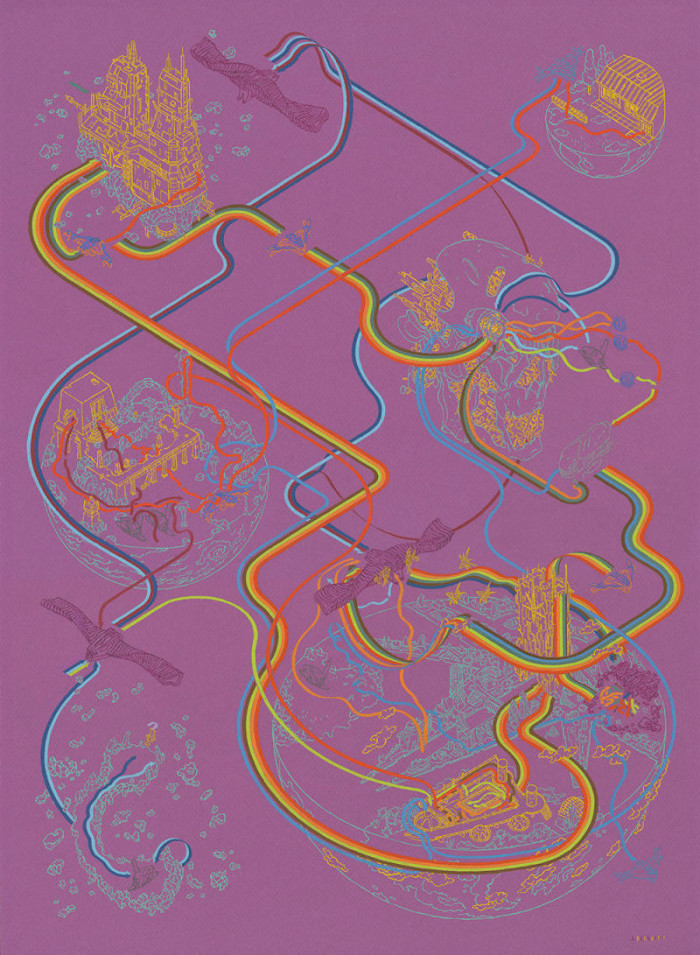 If you're having trouble following the the story timeline through all these lines on the map, look in the upper right corner. That's Earth. Specifically, that's the hospital where Peter Quill (the red line) gets picked up by Yondu (the light blue line). From there we head to Morag where Star-Lord finds the orb containing an Infinity Stone, where he encounters Korath (the burgundy line). Then you can follow the story unfold from there.
For all the Terminator 2: Judgment Day fans out there, here's the map that spans Los Angeles: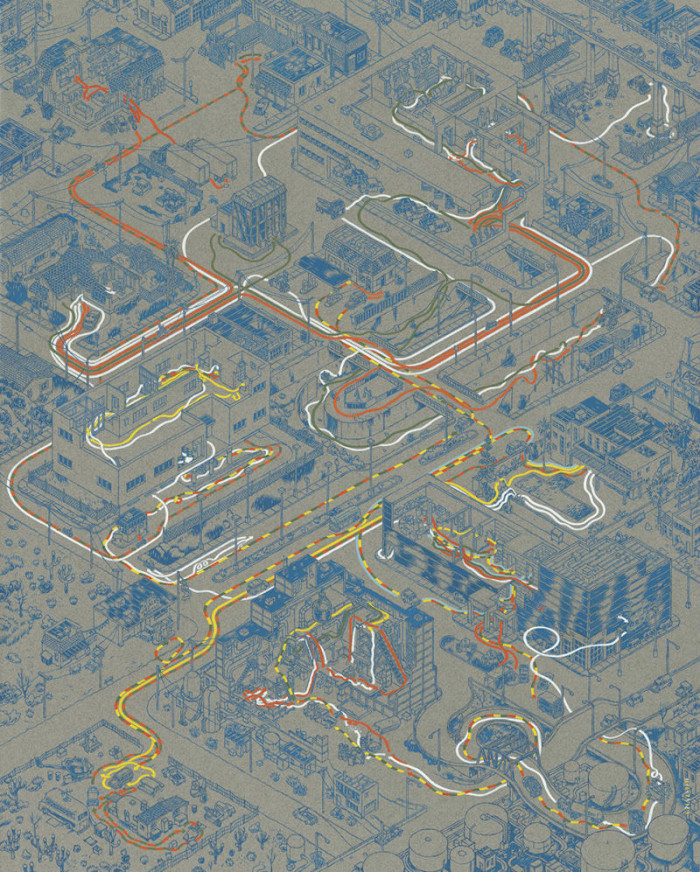 We'll let you explore this one on your own and trace the path of John Connor and the T-800 Terminator.
Otherwise, there will be more Cinemaps released this weekend when the full Gallery 1988 show is revealed. You'll likely even be able to get your hands on some prints of the new maps, and we'll be sure to post any new Cinemaps revealed later this weekend.
If you missed any of Andrew DeGraff's previous releases, you can check some of them out right here, or you can pick up the forthcoming book, which is available right now.