Director Brett Ratner Accused Of Sexual Harassment, Playboy Puts His Hugh Hefner Biopic On Hold [Updated]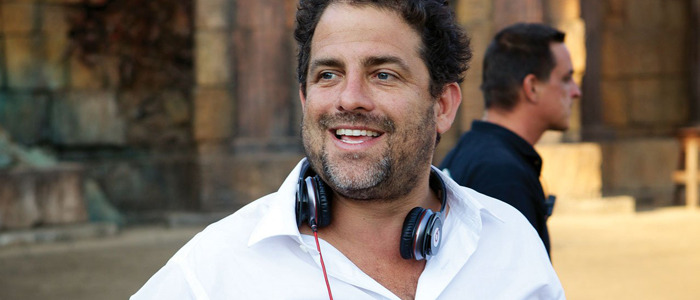 Update: Playboy tells The Wrap that in the wake of the allegations against Ratner, Playboy Enterprises "is putting all projects with Ratner's production company, Ratpac Entertainment, on hold." That includes Ratner's planned biopic of Playboy founder Hugh Hefner, which was slated to star Suicide Squad's Jared Leto.
"We are deeply troubled to learn about the accusations against Brett Ratner. We find this kind of behavior completely unacceptable," a spokesperson said in a statement. Our original article follows.
After spending years staying quiet in fear of losing out on potential jobs, people in Hollywood are starting to stand up and speak out about incidents that may have previously been swept under the industry's rug. Director and producer Brett Ratner (Rush Hour, X-Men 3) has now been accused of sexual harassment or misconduct by six women, including actresses Natasha Henstridge and Olivia Munn.
Read the Brett Ratner sexual harassment accusations below, and find out how they could have a serious impact on one of Hollywood's biggest studios.
The Accusations
The Los Angeles Times spoke to multiple women who are accusing Ratner of improper sexual behavior, and the most horrifying story comes from Species and The Whole Nine Yards actress Natasha Henstridge. She tells the paper that when she was a 19-year-old fashion model and Ratner was an up-and-coming music video director, they were hanging out with friends at Ratner's New York apartment. She fell asleep, and when she woke up, she says they were alone and Ratner "forced her to perform oral sex."
Olivia Munn (X-Men: Apocalypse, The Newsroom) recounted the time she visited the set of Ratner's film After the Sunset in 2004 and was asked to drop off food in Ratner's trailer. She walked in to drop off the food, and tried to make a quick exit when she realized he was inside the trailer (she was told he wouldn't be there):
"He walked out ... with his belly sticking out, no pants on, shrimp cocktail in one hand and he was furiously masturbating in the other. And before I literally could even figure out where to escape or where to look, he ejaculated."
The Punisher actress Jamie Ray Newman says Ratner swapped seats to sit next to her on a flight in 2005, where he showed her nude photos of his then-girlfriend and proceeded to loudly and graphically describe sexual acts he wanted to perform on Newman.What Lies Beneath actress Katharine Towne says Ratner was making "extreme" advances toward her at an L.A. party in 2005, and when she excused herself to go to the bathroom, he followed her in and shut the door. She gave him her phone number to get out of the situation, and Ratner's assistant called her for the following six months to try to set up a date.
On the set of Rush Hour 2, a then-21-year-old part-time model named Eri Sasaki, who was working as an extra in a role that required her to wear a "skimpy outfit that exposed her midriff," spoke to the Times about her encounter with the director:
While waiting for filming to begin one day, Ratner approached her, ran his index finger down her bare stomach and asked if she wanted to go into a bathroom with him. When she said no, she recalled Ratner saying, "Don't you want to be famous?"
On that same movie set, Ratner also reportedly singled out actress Jorina King, saying he wanted to give her a speaking part:
The next day, he asked her to come to his trailer and told her he needed to see her breasts, she said. King said she rejected his request and hid in a restroom. "I figured if I could stay out of his eyesight, if I could stay away from him, he will forget about me and he will choose someone else, and that is exactly what happened," King said, adding that she feared him — and losing the work.
Ratner's attorney "categorically" disputes all of the women's accounts, saying, "I have represented Mr. Ratner for two decades, and no woman has ever made a claim against him for sexual misconduct or sexual harassment. Furthermore, no woman has ever requested or received any financial settlement from my client."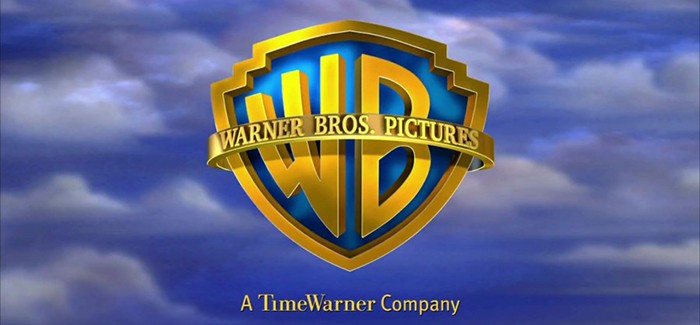 The Potential Ramifications
Ratner has only directed two films in the past six years – 2014's Hercules and 2011's Tower Heist – but he's become one of Hollywood's most powerful producers. Ratner has produced or executive produced films like The Revenant, War Dogs, Black Mass, and many more. His company, RatPac Entertainment, teamed up with now-Treasury Secretary Steven Mnuchin's Dune Entertainment to form RatPac-Dune, a financing company that has a deal with Warner Bros. worth a reported $450 million. So there's a lot more on the line here than just someone's directing career.
Will Warner Bros. scrap their deal with RatPac-Dune in the wake of these allegations? That would mean they'd need to find financing somewhere else, at a time when people aren't exactly chomping at the bit to throw tons of money on untested ventures (and Hollywood is nothing if not an industry full of untested ventures). I'm guessing Warner Bros. president Kevin Tsujihara is in crisis mode right now, because if the company decides to keep the deal in place, it will look like WB doesn't care about the safety or well-being of these women. And if they cancel it, they'll be scrambling for new investors to make up the sizable investment RatPac-Dune presented.
Aside from the human element of this story, this situation could potentially impact dozens of upcoming movies – including the studio's prized cash cows, like DC superhero films. Aquaman has already wrapped production, but Wonder Woman 2, Godzilla vs. Kong, Shazam, Black Adam, The Flash, Cyborg, Gotham City Sirens, and even other non-superhero movies the studio has in the works, like The LEGO Movie 2 or It: Chapter 2, may be impacted.
We'll be watching this one closely, asthis is the first time we've seen the potential for a company outside of The Weinstein Company to experience a significant financial impact due to allegations of sexual misconduct against a Hollywood power player. All eyes will be on Warner Bros. until they make a decision about how to move forward here, and whatever they decide will say a lot about the company's true priorities.