Theme Park Bits: New 'Toy Story' Land And Pixar Fest Details, Disneyland Eastern Gateway Project Cancelled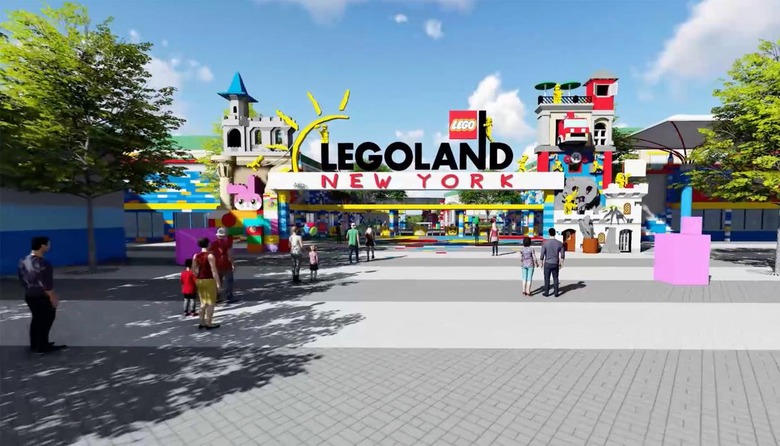 In this edition of Theme Park Bits:
Watch video of the ubiquitous James Franco invading Halloween Horror Nights.
Take a peek inside the revamped Universal Studios' Classic Monster Cafe.
See concept art of Woody's Lunch Box in Toy Story Land at Hollywood Studios.
Find out more about what Pixar Fest will entail at Disneyland Resort next year.
Get the latest on hotel and parking developments at Disneyland Resort.
Legoland is coming to New York.
Let's begin this week with a few rapid-fire bits. The speed-round starts now with news pertaining to the implementation of Fastpasses for Disneyland Park's Christmas version of "It's a Small World."
This year, Disneyland will test offering FastPass and MaxPass for "it's a small world" Holiday: https://t.co/VjNjt0RdQs pic.twitter.com/tzmEu4ID6y

— LaughingPlace.com (@laughing_place) October 21, 2017
Cartoonist Katie Cook has whipped up a neat print of the Haunted Mansion.
Check out @katiecandraw's amazing Haunted Mansion print (spotted ah WonderGround Gallery). pic.twitter.com/UqqsDmFlZ1

— Matt Martin (@missingwords) October 22, 2017
Churros with lightsaber hilts! Get your grub on with them and other themed food and drinks, including a Skywalker Wine Flight, at Disney World's Star Wars: Galactic Nights.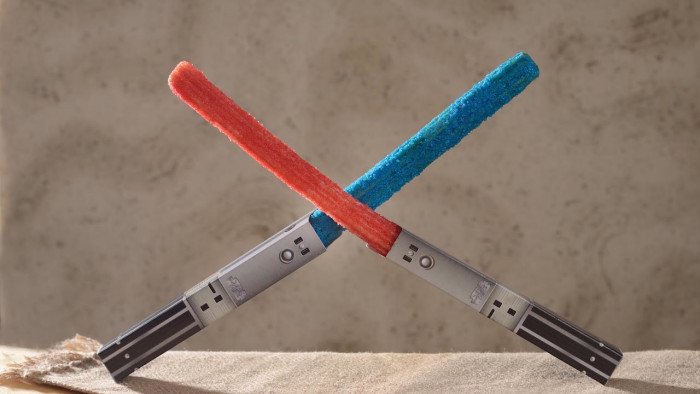 Finally, and perhaps most importantly in this speed round (because: James Franco), character actor Chris Bauer recently accompanied jack-of-all-trades James Franco on another one of his be-everywhere-do-everything-because-I-am-James-Franco missions. The setting? Halloween Horror Nights. Can a remake of The Shining starring James Franco be far behind?
Here's something else cool on the subject of Universal: Inside the Magic has a great in-depth look this week at the newly remodeled Classic Monster Cafe at Universal Studios Florida. Their photo tour is seriously awesome, so if you are a fan of Frankenstein, Dracula, the Wolf Man, the Creature from the Black Lagoon, or any of the Universal Monsters, be sure to check it out. While the critical and commercial failure of the Tom-Cruise-led Mummy and the postponement of Bride of Frankenstein has called into question the future of Universal's cinematic Dark Universe, classic monsters are still an important part of the studio's film legacy. If nothing else, they make for great restaurant theming.
It's Alive! @UniversalORL's Classic Monster Café gets updated with new life – and is ghoulishly gorgeous https://t.co/JS3eWqt3JA pic.twitter.com/7sFGrrmZao

— Inside the Magic (@InsideTheMagic) October 24, 2017
In other Universal news, Universal Orlando has revealed some of the fan-favorite activities returning to its "Celebration of Harry Potter" event in January, including a chalk art walk, film screenings, a Harry Potter knowledge challenge, and the chance for guests to learn from "the world's only Wand Combat Choreographer."
Here's your first look at a new area planned for #ToyStoryLand we haven't unveiled until now – Woody's Lunch Box: https://t.co/Cavq9hruyY pic.twitter.com/uDrVtrWrTn

— Disney Parks (@DisneyParks) October 24, 2017
Construction on Toy Story Land at Disney's Hollywood Studios continues to roll along, with Disney Parks Blog sharing details this week of a new quick-service restaurant in the land called Woody's Lunch Box. The blog also has the scoop on quite a lot regarding next year's Pixar Fest at Disneyland Resort, which "will feature the debut of an all-new fireworks spectacular and the return of two favorite parades as well as even more beloved Pixar characters, new décor, atmosphere entertainment, themed food and beverage and new merchandise items."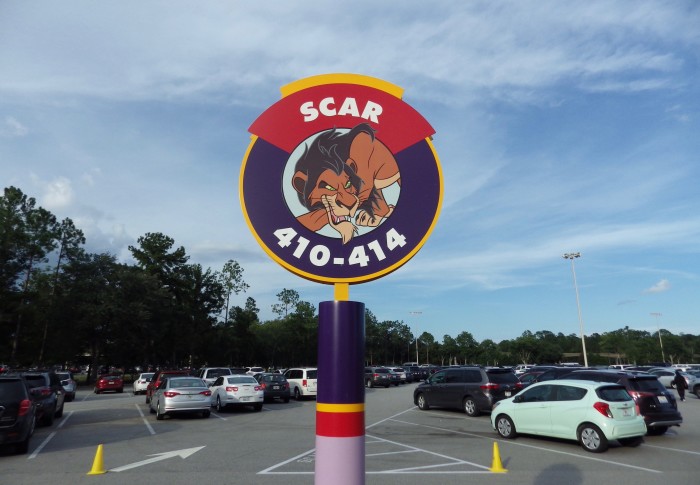 Random fact: the parking lot at Walt Disney World is one of the five largest in the world, with Epcot's alone taking up the space of 140 football fields. On the other hand, Disneyland Resort, over the years, has been forced to build upward instead of outward, with the multi-level Mickey and Friends Parking Structure famously freeing up space for Disney California Adventure to be built on top of a parking lot.
Now comes news via Disney Parks Blog this week that Disneyland Resort will be building a new 6,500-space parking structure on top of its existing Pinocchio parking lot. What the blog neglected to mention, but what the OC Register picked up on, is the fact that another planned parking project, the Disneyland Eastern Gateway, has been put on hold indefinitely, in favor of this new structure and a new hotel on the park's west side.
The new Disneyland hotel looks generic and... where does this leave this absent Rainforest Cafe, Earl of Sandwich and movie theater? pic.twitter.com/HBy2wgOafe

— /Film (@slashfilm) October 25, 2017
Taking a cue from the Contemporary Resort at Walt Disney World, the new hotel will have a monorail running through it, though its visual aesthetic has garnered a mixed reaction, and its construction will come at the cost of Downtown Disney's movie theater being removed, along with several popular restaurants.
CONFIRMED: Rainforest Cafe, AMC Theatres, ESPN Zone, Earl of Sandwich being removed for new @Disneyland hotel https://t.co/ebby6aqxW8 pic.twitter.com/enqCcCv89Q

— Inside the Magic (@InsideTheMagic) October 25, 2017
Disney had already spent $100 million preparing for the Eastern Gateway Project, so its cancellation has sent shockwaves through the community of parkgoers who had been following its development. In a separate article, the OC Register delves into some of the reasons why the project may have been cancelled, including lack of support from local businesses, potential litigation, political changes in Anaheim, and a more overriding need to improve the flow of traffic on the west side.
The bottlenecking of cars on busy days is apparently quite the problem at Disneyland Resort, and with Star Wars: Galaxy's Edge expected to bring an even greater influx of visitors, increasing the overall parking capacity is a necessary measure. There will also reportedly be a new hotel parking structure erected next to the Paradise Pier Hotel.
"@Guardians of the Galaxy – #MonstersAfterDark" Halloween ride overlay will run all day October 31st at Disneyland https://t.co/KHoFWMAGNJ pic.twitter.com/ENly1elhgI

— Inside the Magic (@InsideTheMagic) October 24, 2017
If your car does make the pilgrimage to Disney California Adventure this week, there is still time to catch the "Monsters After Dark" version of Guardians of the Galaxy – Mission: Breakout! On Halloween, this version of the ride will be running all day long, as opposed to just the titular "after dark."
Shifting gears now to news abroad, Inside the Magic reports that the Orange Opera Boutique in Paris is set to offer a new immersive experience with a Disney theme. Now that the Walt Disney Company has taken full ownership of Disneyland Paris, WDW News Today also reports that the resort's Hotel New York will be closing for two years, as it undergoes a Marvel makeover and reopens in 2020 as the Hotel New York – The Art of Marvel. Meanwhile, The Fire Wire reports that Legoland has been cleared to start building a park in the real New York for 2020.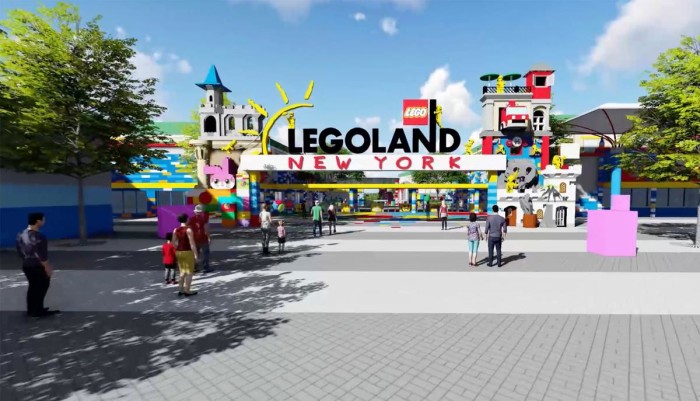 Planning a trip overseas is something that might require a fair amount of lead time. If you are interested in visiting one of the international Disney parks, maybe now is a good time to start thinking about next year's travel agenda. Earlier this month, Disney Parks Blog offered a tour of Halloween events at Disneyland Paris, Hong Kong Disneyland, Shanghai Disney Resort, and Tokyo Disney Resort. While the 2017 Halloween season is almost over, and some of these events are set to retire in favor of new 2018 Halloween themes, other events, such as the "Villains World" celebration at Tokyo DisneySea, are scheduled to return for more spooky fun next Halloween.
#DisneySea as "Villains World" comes close to realizing the urban legend of a villain-themed "Dark Kingdom" park. https://t.co/WsKPKZTXhf ... pic.twitter.com/gUgAHL1JHE

— Joshua Meyer (@TheGaijinGhost) October 24, 2017
Speaking of villains, it was the myth of the Dark Kingdom, a villain-themed Disney park, that drew this writer into the fascinating world of Disney urban legends. If you missed it, we explored some of those legends in a feature on the site last week.