Cool Stuff: 'The Dark Crystal' And 'Labyrinth' Christmas Sweaters Are Pure Magic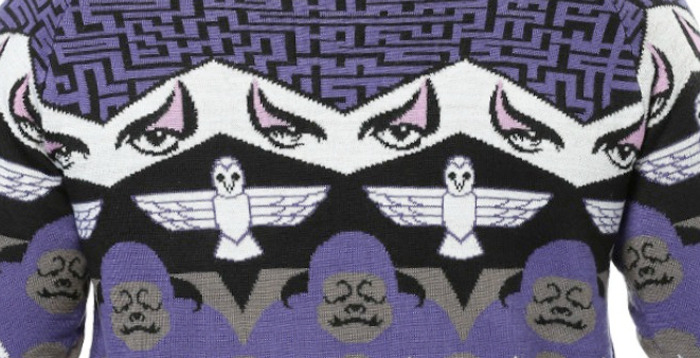 The weather has only just started to cool down as we ring in the fall season, but plenty of retail outlets are already getting out their Christmas decorations and gear for eager holiday lovers who have already bailed on Halloween. That includes a new batch of ugly Christmas sweaters to make your friends jealous.
This year, Jim Henson's 1980s favorites Labyrinth and The Dark Crystal will join the ugly Christmas sweater party, each with a couple new holiday wardrobe options. They'll complete the perfect Christmas ensemble and show your nerdy side to anyone in your vicinity. Check out The Dark Crystal and Labyrinth Christmas sweaters below.
There are four Christmas sweaters for The Dark Crystal and Labyrinth available over at Fun.com:
For The Dark Crystal, one of the sweaters features the film's title logo, enhanced by the vibrant purple, yellow and gold accents around it. Meanwhile, the second sweater features the Healer and the Emperor on the front, with Gelfling riding a Landstrider on the back. Not only are these great for Christmas, but they'll be great for celebrating the arrival of the forthcoming Netflix series revival of the Jim Henson property.
As for Labyrinth, one of the sweaters honoring the 1987 cult favorite features the "helping" hands that transported Sarah into the dark oubliette, Ludo the sweet rock giant, the white owl and Jared's captivating stare. Or you can get one that features the waltz scene from the movie on the front and Toby in the back holding one of the magic crystals.
You can see more photos of all these sweaters over at Fun.com, where they have even more ugly Christmas sweaters paying tribute to other movies.