The Morning Watch: The 'SNL' Control Room, Andy Serkis Reviews Motion Capture History & More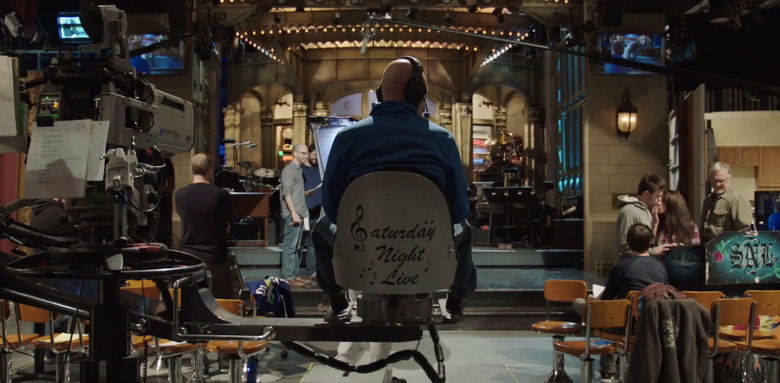 (The Morning Watch is a recurring feature that highlights a handful of noteworthy videos from around the web. They could be video essays, fanmade productions, featurettes, short films, hilarious sketches, or just anything that has to do with our favorite movies and TV shows.)
In this edition, Andy Serkis breaks down his motion capture performance in War for the Planet of the Apes. Plus, take a sneak peek in the Saturday Night Live control room to see how a new episode is beig trimmed and prepared even as it airs on TV, and listen to Taika Waititi respond to snarky internet commenters talking about Thor: Ragnarok.
As War for the Planet of the Apes arrives on home video, Andy Serkis took the time to sit down with Wired and break down how his motion capture performance brought Caesar to life for the conclusion of the prequel trilogy. Serkis actually goes through the history of motion capture performances to bring us up to date on where we are today. It's a fascinating retrospective of the technology that helps filmmakers create incredibly realistic avatar characters.
Next up, Saturday Night Live director Don Roy King and the crew of the late night sketch series take us behind the scenes of the making of the show, from scripting to the live performance on Saturday night. It's a whirlwind of a production, and a lot of people forget just how much of a miracle it is that a show like this exists and manages to function so smoothly, even when the sketches dont't always turn out so well.
Finally, IGN had Thor: Ragnarok director Taika Waitit sit down and respond to some of the internet commenters who have had plenty to say about the upcoming Marvel Studios sequel. Waititi has a strong comedy background, and you can see just how quick his wit is as he responds to these various comments about the movie, New Zealand and more.