Early 'Star Wars: The Last Jedi' Box Office Projections Call For Over $200 Million Opening Weekend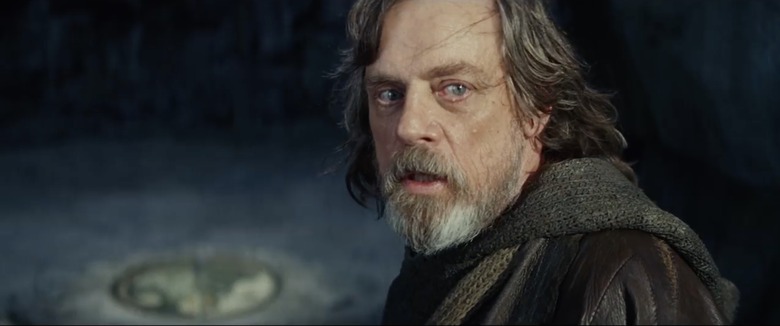 When Star Wars: The Force Awakens hit theaters in December of 2015, it shattered tons of box office records, including setting the opening weekend high with $247 million and riding a wave that raked in over $2 billion at the worldwide box office. Will Star Wars: The Last Jedi end up breaking as many records?
The long range box office projections for Star Wars: The Last Jedi are in, so even though we're still nearly two months out from release, let's see how much the analysts think the sequel will make in December.
Box Office Pro currently has their Star Wars The Last Jedi box office predictions with an opening weekend of $215 million, which would be enough for it to have the second highest opening weekend of all time, just behind The Force Awakens. Overall, they think the movie will end up landing $742 million at the end of its domestic run, which is around 20 percent less than The Force Awakens business at $936 million.
Keep in mind this is a long range projection, and over the next month and a half those numbers could rise, especially once awareness increases for all the general audiences who aren't ingrained in all things Star Wars like we are. But at the same time, since this is a sequel we're talking about, it wouldn't be surprising to see the box office numbers go down a bit. I'm not sure they'll go down 20 percent, since this is Star Wars we're talking about, but there likely won't be as many records broken this time.
Even so, it's going to be a huge weekend at the box office. After all, when the tickets went on sale following the debut of the latest trailer not too long ago, Fandango's site was having problems keeping up with the traffic and even crashed here and there. Other movie theater websites also saw a huge spike in traffic and delays for fans trying to get tickets at the same time as everyone else.
We'll be keeping an eye on the Star Wars: The Last Jedi box office numbers as the release date gets closer. Predictions will only get more accurate as studios starts measuring awareness and the effectiveness of their marketing campaign, which means the projects will probably get higher. Will they enter The Force Awakens territory? Only time will tell.
Star Wars: The Last Jedi arrives on December 15, 2017.